The perfect fine jewellery recipe needs just four key ingredients; the wearer, their influences, a one-of-a-kind gemstone and a unique setting style. Lovingly combined by our ring Sous Chefs (aka, our talented Design Team), we're able to create delectable designs that are oozing with flavour.
Our process is nothing like a traditional jewellers. Our gemstones are refreshingly alternative, our designs break rules, and our production combines state-of-the-art technology with master-craftspeople to achieve the quality our pieces are celebrated for.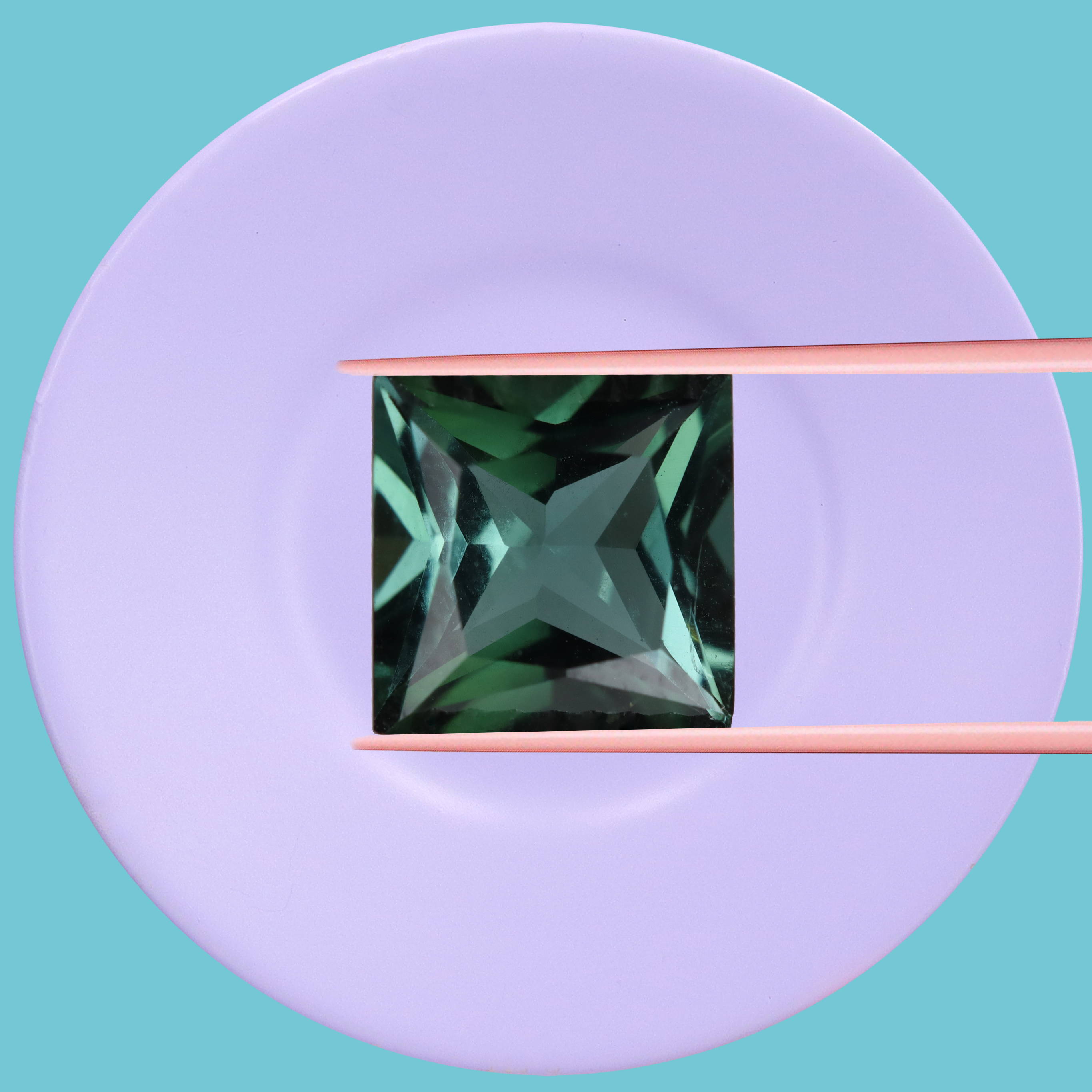 When it comes to sourcing gemstones, we're hands on. We've worked hard to create a trusted network of ethical gemstone suppliers around the world, from Sri Lanka to the USA, and we vet them in person where possible to ensure their values match ours.

All of our gemstones are hand-selected and assessed before making their way into one of our rings. Although most gemstones in the industry are untraceable as standard, we've made it our mission to go against the grain, with a fully traceable supply chain by 2032 - and we're already making great waves to make this happen.
Unlike traditional jewellers, we design from the gemstone outwards. Taking influence from nature, architecture, the era of Art Deco, vintage jewellery, and geometry, we realise our ideas in 2D using either sketches or mock-ups. Once we're happy with our initial design, we pass our notes to Bea, our in-house CAD designer, who brings it to life in 3D.
It's here we make the final tweaks before production can begin.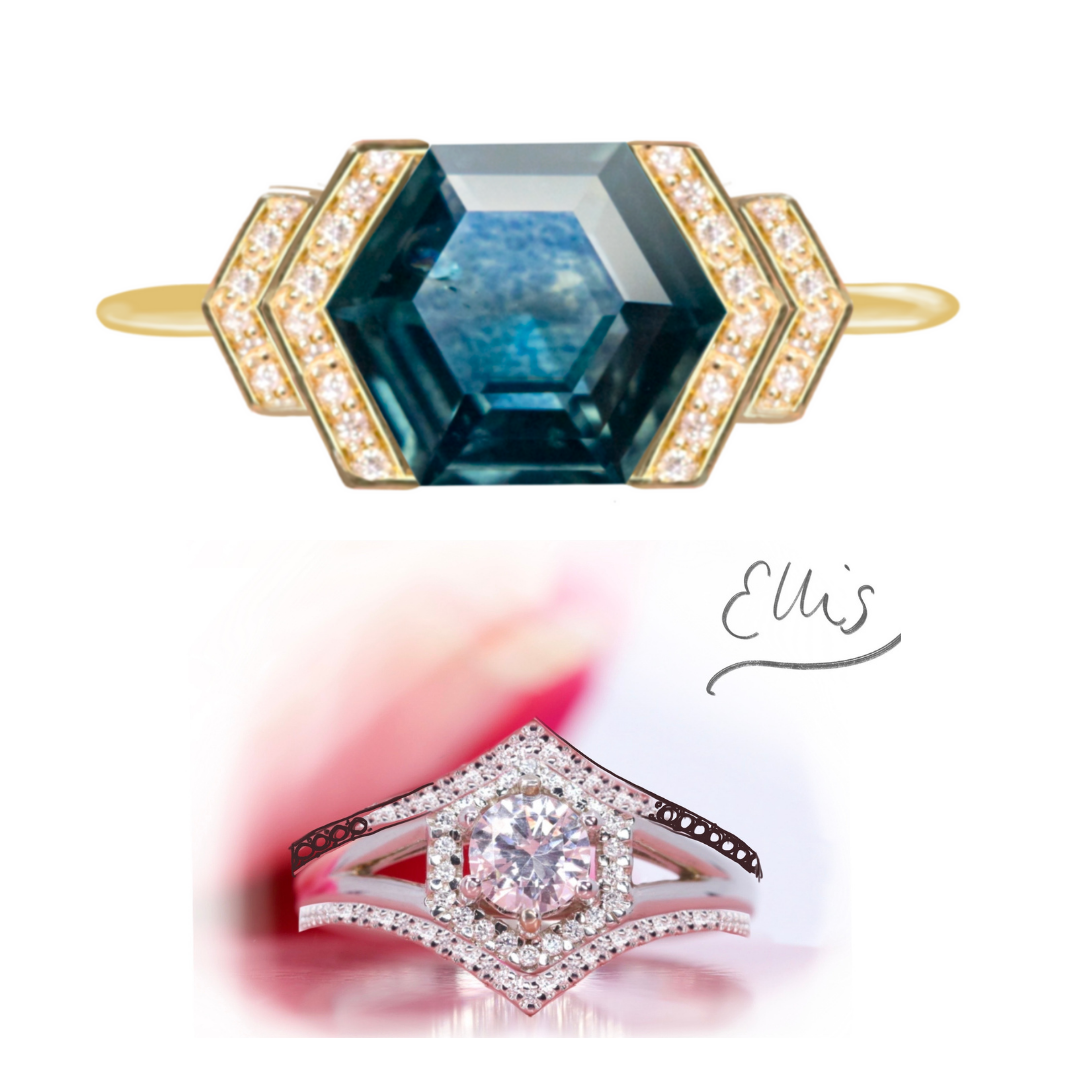 If you're working with us on a bespoke design, you'll see 1-2 types of visuals. One will be a mock up where we will visualise and confirm your ideas, and the other will be a render of your final design, before it goes to production.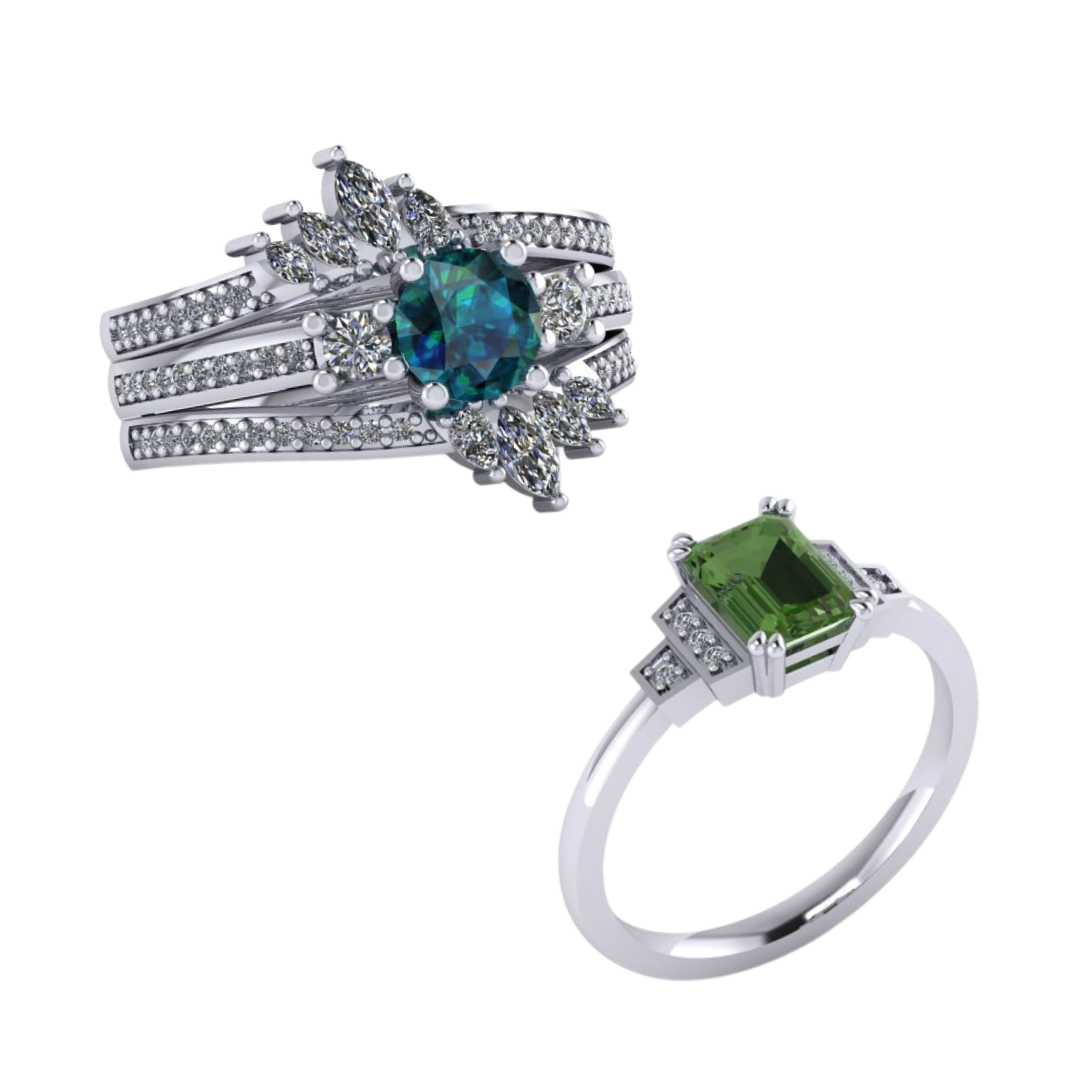 Many hands are involved in the creation of our rings, and we've chosen some of the best in industry to make and finish our rings.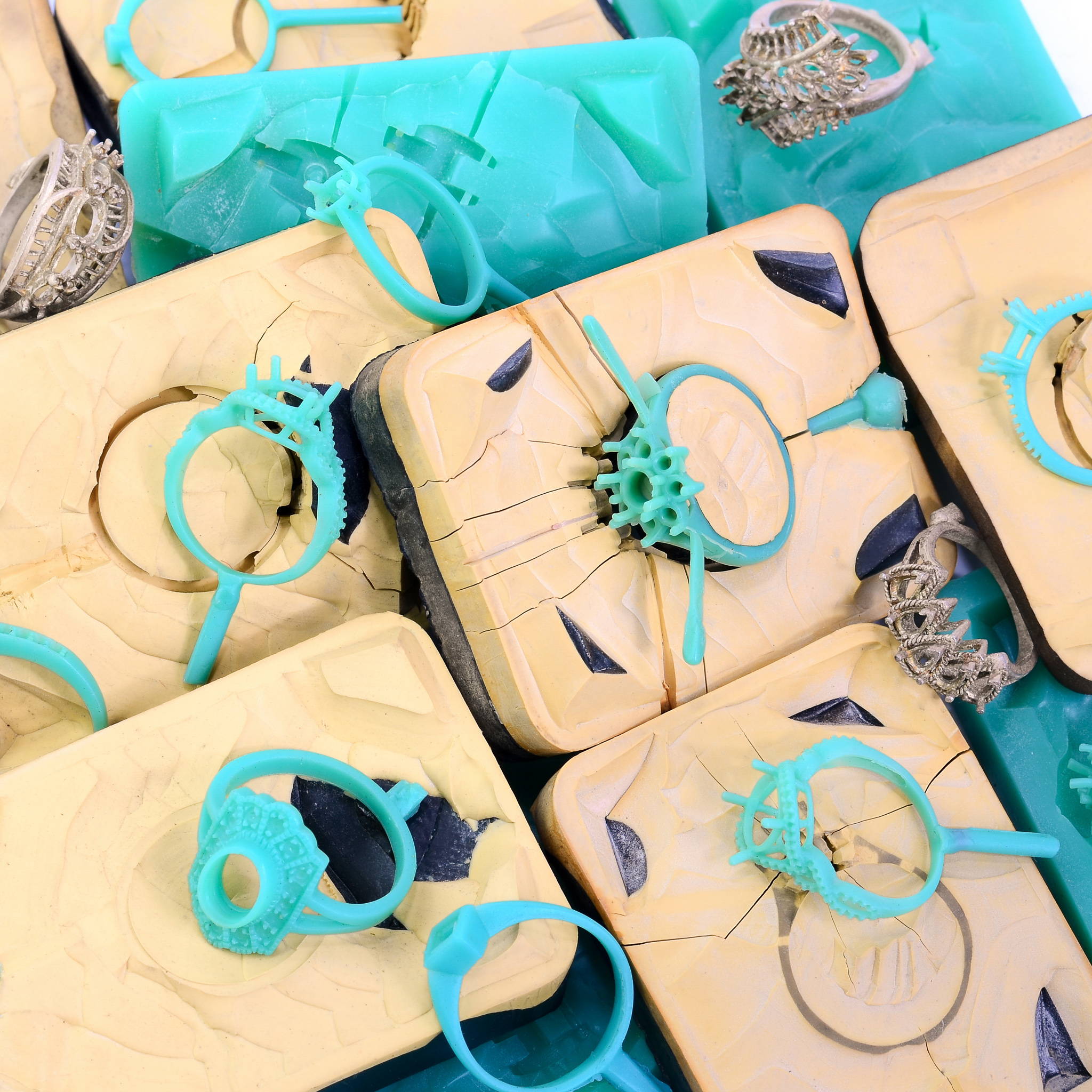 Casting is the process we use to create the metal components of your ring, including the setting. We embrace technology for this process to ensure the design and settings fit your gemstones perfectly.
We embrace 3D printed wax, so we can create your design using a process called 'Lost Wax Casting'.
Did you know, many rings are cast at the same time, in a formation called a "ring tree". Each individual ring is detached from the tree and then finished by hand.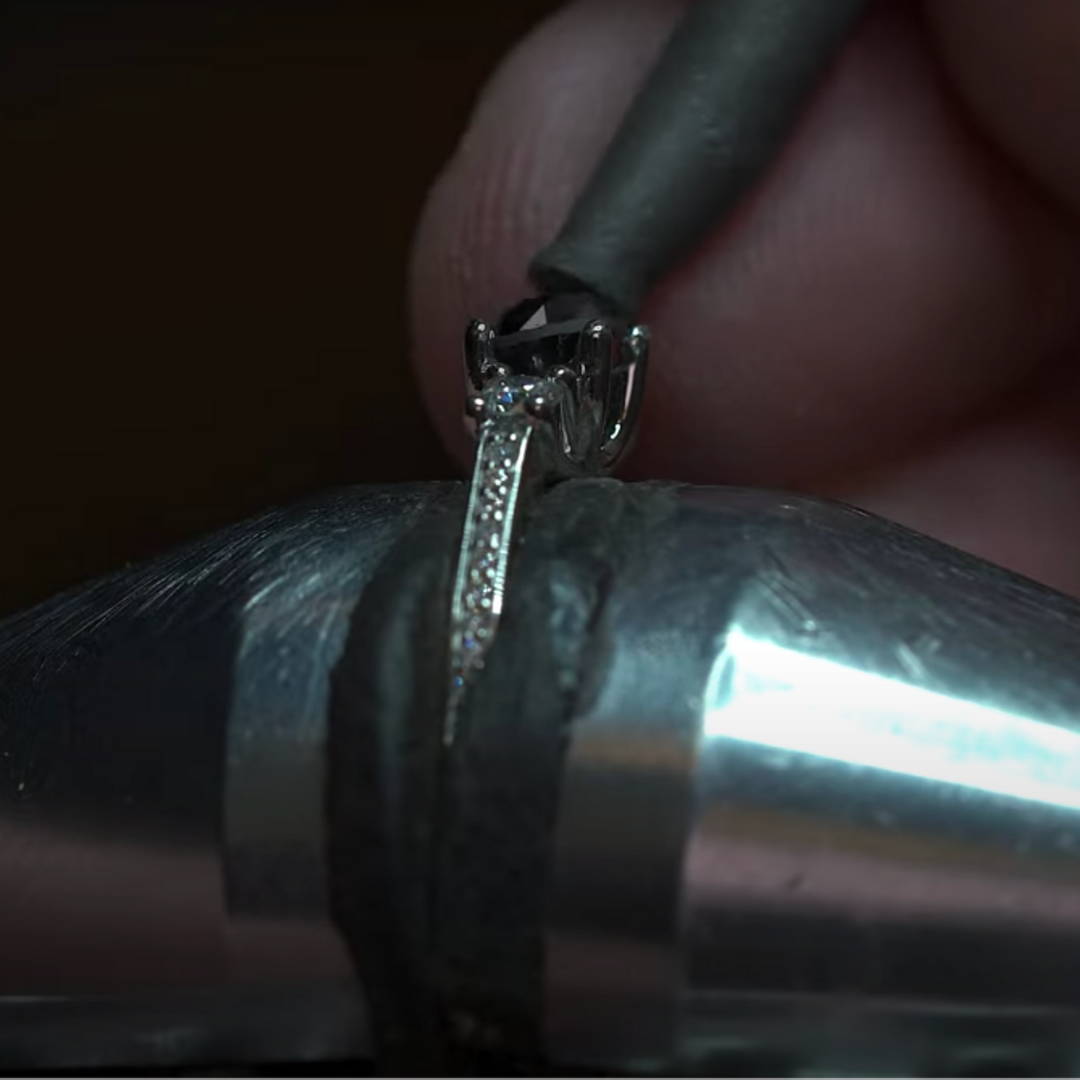 The next and most exciting step is to set your gemstones. This is done by Dimitar and his team in London's Hatton Garden. With decades of experience under his belt, he is a mastercraftsman and incredibly skilled.
Rather than bringing setting in house, we collaborate with a small business to keep the jewellery making traditional alive.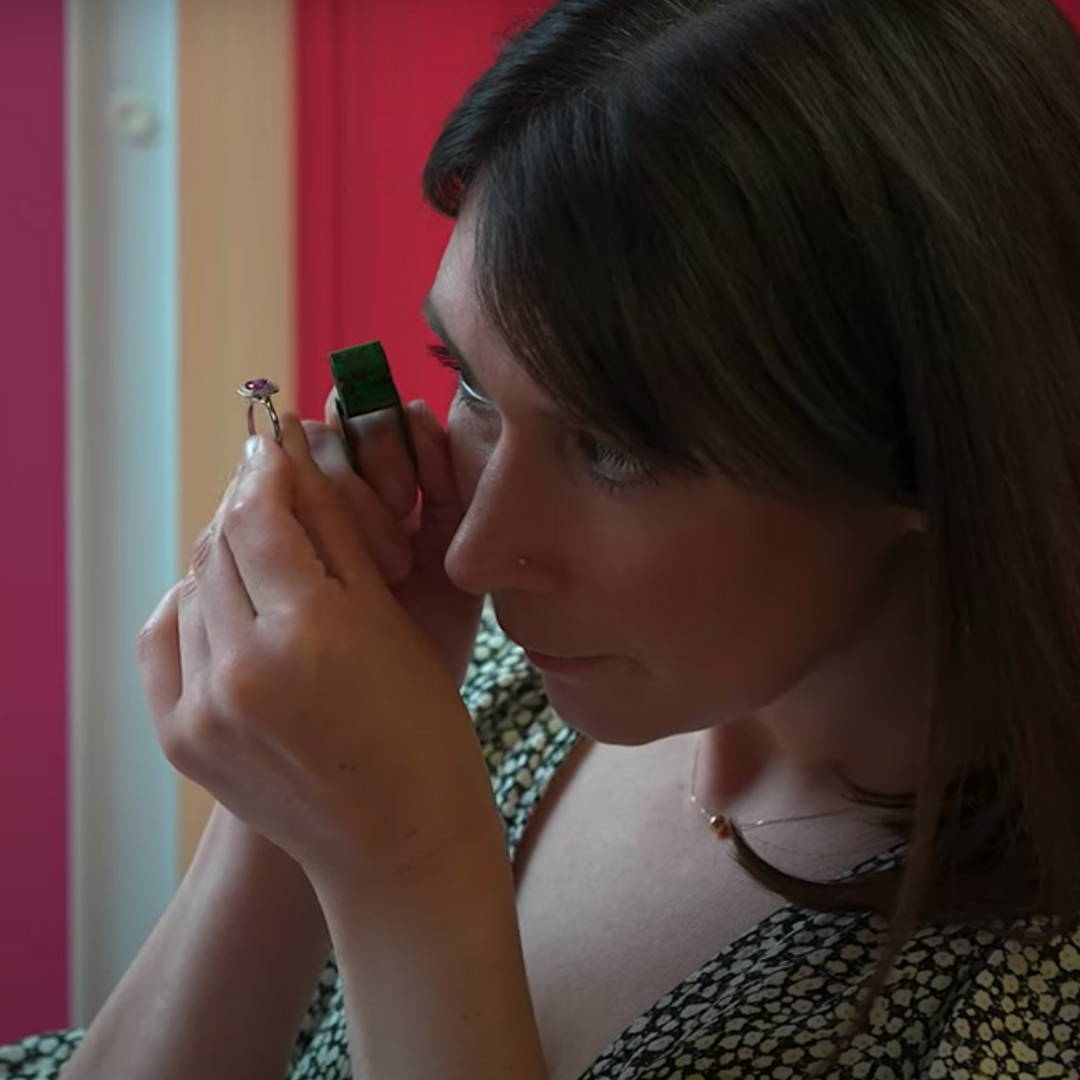 The final step is quality control, before your ring can be dispatched. Emma, Natasha and the team have a wealth of jewellery knowledge, and before a ring can leave us for its forever hand, it must be checked by them - first by eye and then under a loupe, to ensure it meets our exacting quality standards.
Any issues, no matter how minor, will be picked up and rectified at the stage, ensuring the ring you receive is nothing short of perfect.
We adore each and every ring we make, which is why we give all of them their moment to shine in a mini photoshoot.
One photographed, your ring is carefully placed in your plush Jessica Flinn ring box, ready for its forever home. If you've opted to receive your piece in the post, it will be sent via Royal Mail in discreet packaging, and is fully insured on its way from us to you.