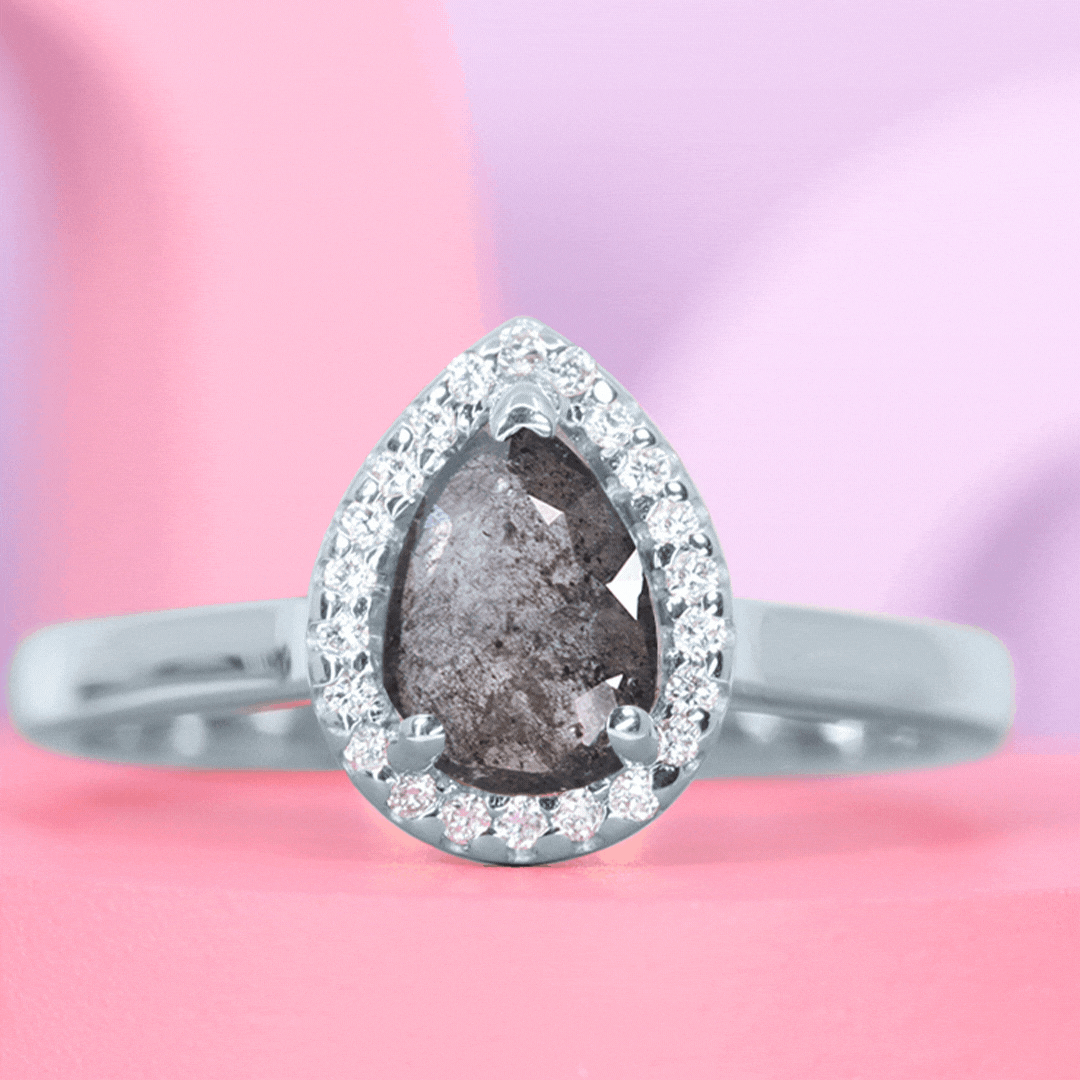 Your dream ring is just a few clicks away. Use our new 'design your own' tool to create your own one-of-a-kind design. As specialists in salt and pepper diamonds and unique sapphires, each gemstone has been hand-selected by our team for its unique personality, colour and sparkle.
REAL GEMSTONES. NOT RENDERS
Centrestones are the most eye-catching and often the most expensive part of any ring. So why should you rely on a render, or look-alike diamond or sapphire, to choose the perfect one?
As designers, we understand the importance of truly seeing what your centre stone looks like. That's why our 'Design Your Own' service allows you to select your one-of-a-kind gemstone and see how it looks in your design, before you purchase.

BRINGING GEMSTONES TO LIFE
Our new service features over twenty of our most popular designs. Choose from hand-selected gemstones including lab grown diamonds, salt and pepper diamonds, teal sapphires and tourmalines.
You can select your metal, shoulder stones, ring size and tell us if you would an engraving - before going ahead with your ring.
Our new tool is a fantastic guide. However, as all of our gemstones are completely unique we will always send you a final CAD design so you can see the exact scale of your design, before we begin the process of making your ring.
If you can't find the gemstone or design you're searching for, please speak to our design team.