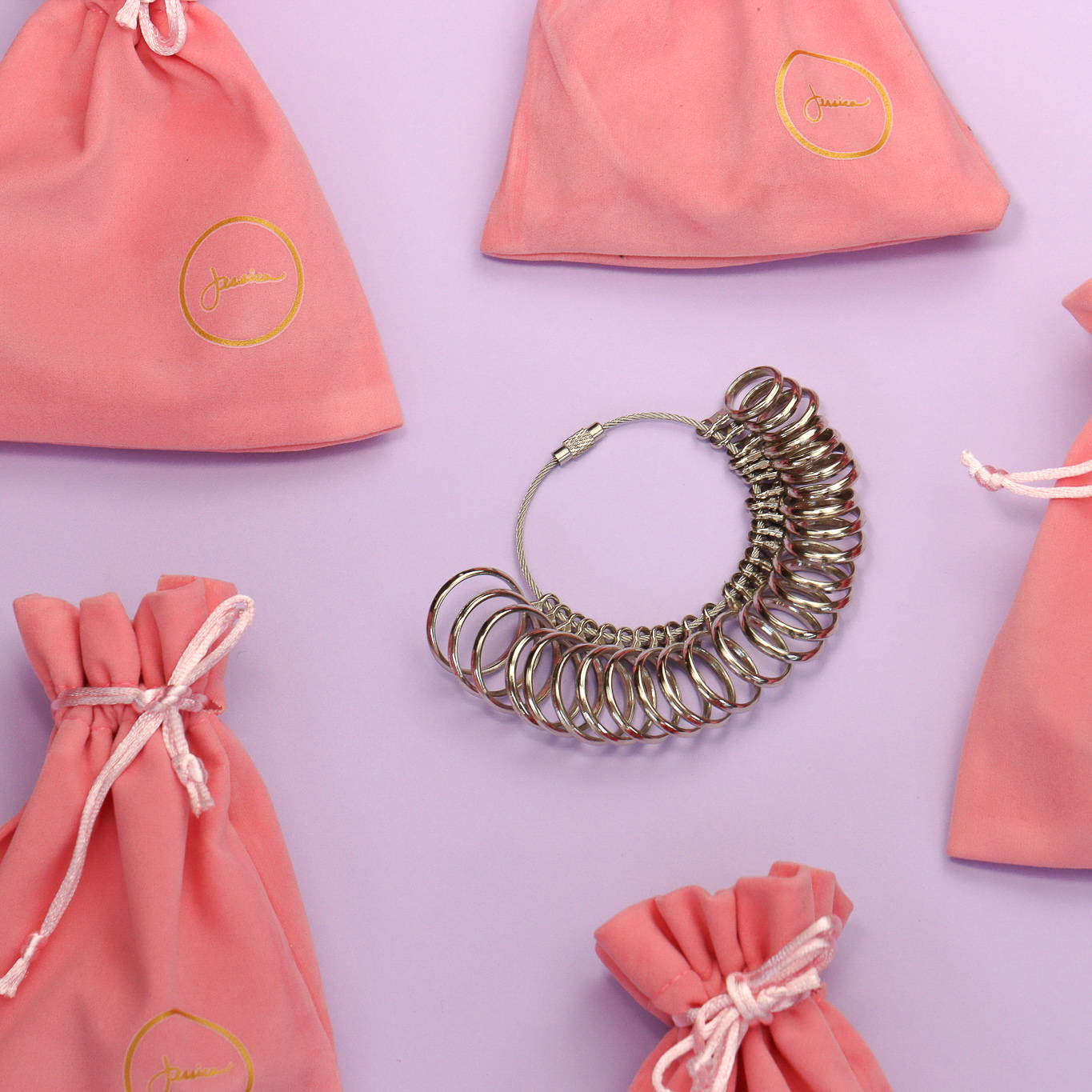 Finding out your ring size is the first step on your Jessica Flinn ring journey. Available for £5.99 (refundable when you purchase your ring), or free with your purchase, our metal ring sizers ensure your final ring is the perfect fit.
Do you need to use a metal ring sizer?
Yes, you do. This is the most accurate way to check your size, and is much more reliable than plastic sizer and other methods.
Don't worry if you don't get it right first time. Complementary resizing is available for three months after your ring has been dispatched.
TAKE APART YOUR RING SIZER AND WEAR IT THROUGH THE DAY
TRY MULTIPLE SIZES
MAKE SURE YOU CAN PUT IT ON AND TAKE IT OFF SAFELY
RELY ON YOUR FIRST MEASUREMENT
ONLY CHECK YOUR SIZE WHEN IT'S VERY HOT OR COLD
USE A PLASTIC RING SIZER