Finding your perfect wedding ring from home is now even easier. Simply send us a photo of your ring from two different angles, and the names of the wedding rings you like. Our team of designers will use your image to create up to three mock-ups of our designs, shaped to your ring, so you can see how they look on your hand. This service is completely free and we'll aim to get back to you within 2-3 working days. Of course, it isn't 100% to scale, but it should give you a good idea.
If you like what you see, you can then decide if you want to go ahead and purchase your ring, or choose our bespoke or shaped to fit package.
Simply email your images to ruby@jessicaflinn.co.uk and we'll take care of the rest.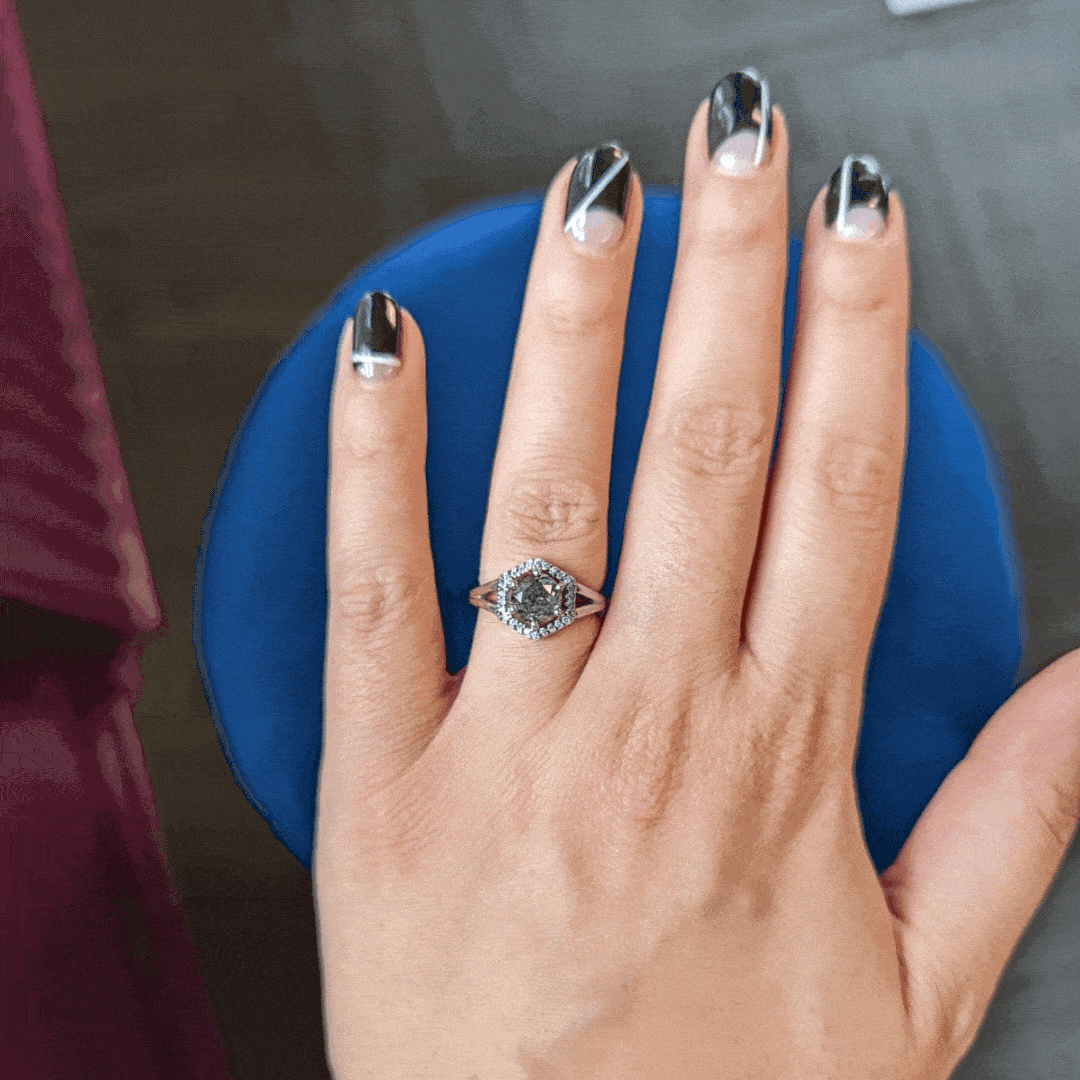 To create your perfect stack we need a 'birds eye view' of your ring on your hand, plus a side view so we can see how high or low your setting is. It's really important that we see both views of your ring so we can make the most accurate suggestions.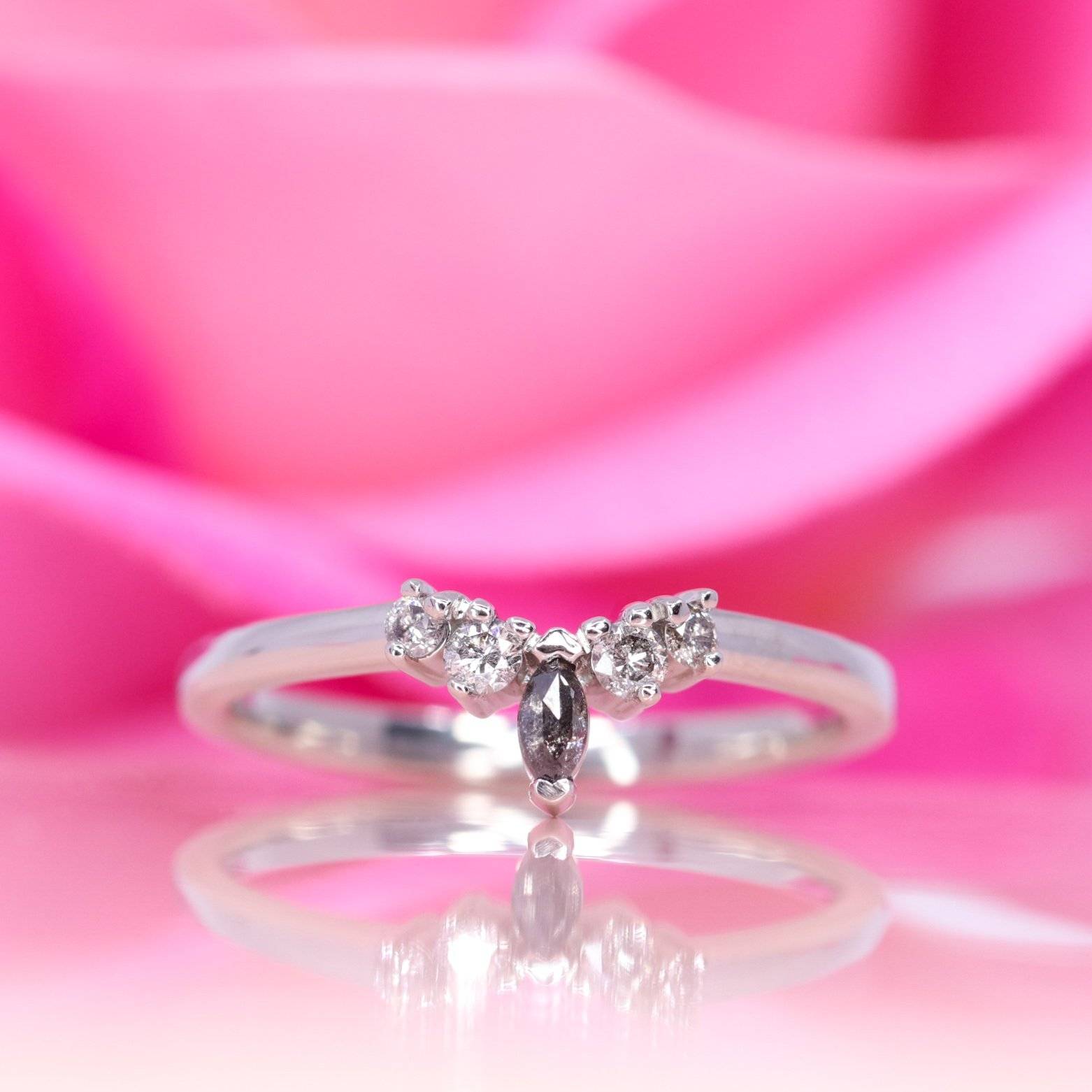 Email your images to ruby@jessicaflinn.co.uk, along with any rings you like from our collection. We can create mock ups of up to three rings for you, so choose carefully. If you'd like to see them shaped or stacked in a particular way, please let us know.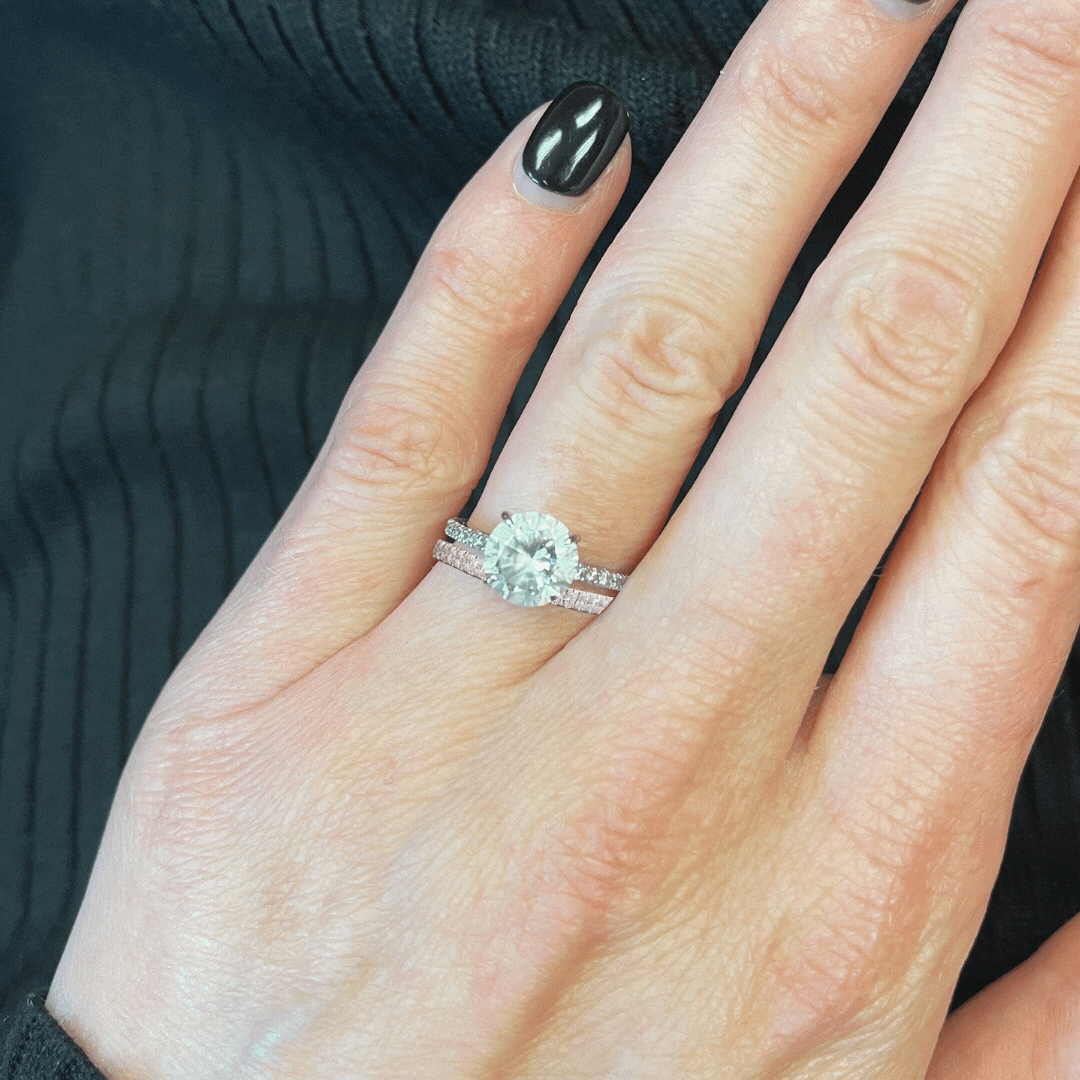 Finally, keep an eye on your inbox. Our team will work their magic to adjust our designs so you can see what they could look like on your hand. They will aim to send you your images in 2-3 working days.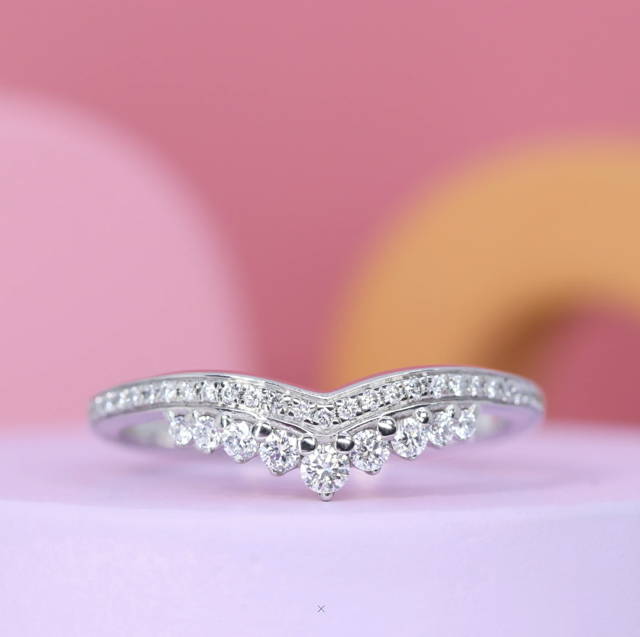 MAKING YOUR RING A REALITY
If you've found the one and you want to go ahead with your ring, there's a few things that may happen next. We may direct you to our silver sample service so you can try on one of our rings at home to make sure it fits correctly. For more shaped pieces, we may direct you to our shaped-to-fit package and send you a mold pot in the post, so we can get a perfect impression of your ring. Or if you're looking for something truly unique, we might suggest a fully bespoke design.