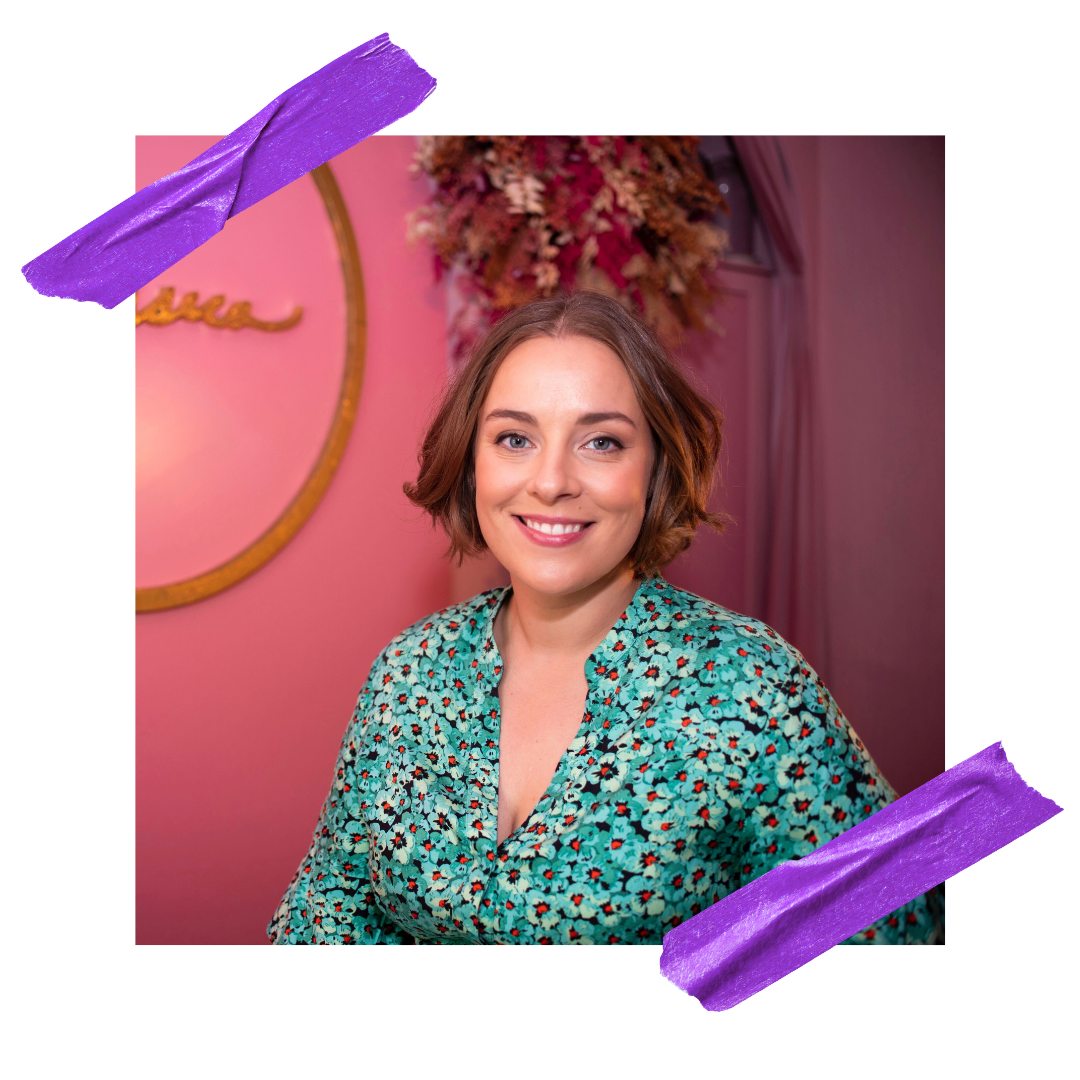 We had a delightful sit-down with the mastermind behind this dazzling company, our CEO, Jessica Flinn-Allen. We couldn't resist asking her a few questions about the brilliant journey of how and why this gem of a company came into existence!
So, tell me about your journey so far
My journey in the dazzling world of jewellery kicked off after I wrapped up my degree in Metalwork at Sheffield Hallam University.
In the early days of my career, I had a bit of a creative identity crisis. I wasn't sure whether to dive headfirst into design or fully embrace craftsmanship. You see, my artistic tendencies nudged me towards jewellery and metalwork as a practical choice. But things got really interesting during my university years when I hopped over to Seoul, South Korea. There, I stumbled into the mesmerising world of industrial design, with all its nifty gadgets like 3D scanners and CAD models being used to craft jewellery. The geek in me was absolutely smitten by the high-tech side of jewellery making.
My journey as a business boss technically started before I could even toss my graduation cap. I initially dove into the world of wholesale, focusing on stainless steel jewellery that caught on like wildfire. This prompted me to open a boutique on Sharrowvale Road, marking the beginning of a new chapter.
Around the same time, I waltzed into a partnership that, in the kindest words, turned into a bit of a train wreck. I had concession stands in 19 stores of a big-shot retailer. You'd think it's a recipe for success, but nope. It became a recipe for sleepless nights and financial woes. Like many spicy life stories, this one had its share of ups and downs.
But with rising rent bills knocking at the door and the news of my soon-to-arrive daughter, Carmen, I had an epiphany. It was time to close shop, literally. I waved goodbye to my boutique and cozy studio and started running the show from my house. Oh, the challenges were plenty, but they say diamonds are made under pressure, right?
During this wild journey, I had to wear multiple hats, from being a new mum to handling all the admin stuff, sales, and getting my creative juices flowing in the design and manufacturing department. Let's not forget the amazing support I got from my family during this crazy ride. And eventually, my partner-in-shine, Ollie, joined the business in 2020.
2020 marked a turning point for us. Right before the big pandemic hit, we decided to embrace virtual appointments. Talk about a timely move! At the same time, I launched Sheffield Steel Rings which started as a solution to two lost rings.
The story goes like this: I had picked up two customer rings from a skilled craftsman who used to make them for my business. But in the chaos of life, I somehow misplaced them. That's when my husband, Ollie, stepped in like a superhero. In just 48 hours, he cracked the code on crafting these rings from scratch. This little adventure soon became Flinn and Steel, and we expanded our repertoire to include alternative metals. As I always say, never let a good crisis go to waste!
Things got wild and we grew like there was no tomorrow. At one point, we had a whopping nine employees squeezing into our house. We even had to put up a divider in my living room for some pandemic-era social distancing. Fast forward, we're now based in a proper office in the leafy Sheffield suburb of Tapton, and we've got a rockstar team of 21 members.
This wild ride taught me one important thing: in the chaos of life, there's usually a diamond in the rough. Resilience, my friend, is the name of the game.
So, that's a little taste of my journey so far. The successes, the blunders, the twists, and the sparkles - it's all part of the adventure!
"AS I ALWAYS SAY, NEVER LET A GOOD CRISIS GO TO WASTE!"
When Did You Realise What You Do Is Important?
You know, there have been countless moments that have made us realise just how important our sparkly journey is. As a company, we've always been big on following a strong ethical code, and as we grow, we're spreading our influence like glitter in the jewellery industry. We've managed to make a splash in places where diversity and inclusivity isn't necessarily a priority.
It's also extremely rewarding when customer's faces lighting up like a thousand-watt diamond because they've found that perfect piece that screams "them." It's a magical reminder of why we do what we do.
Now, let's talk about the jewellery world – it's an industry steeped in tradition, with century-old businesses and diamonds as old as time. But we're on the cutting edge of evolution, leading the charge for change. One big moment? We got an invite to talk about representing the LGBTQ+ community on TikTok! We're committed to our values, and boy, can we shake up the industry.
And when I catch our team members chatting passionately about the business, my heart does a little happy dance. These guys are more than just employees; they're believers in our mission, and they genuinely care about what we're creating. Now that's when it's as clear that what we do is incredibly important.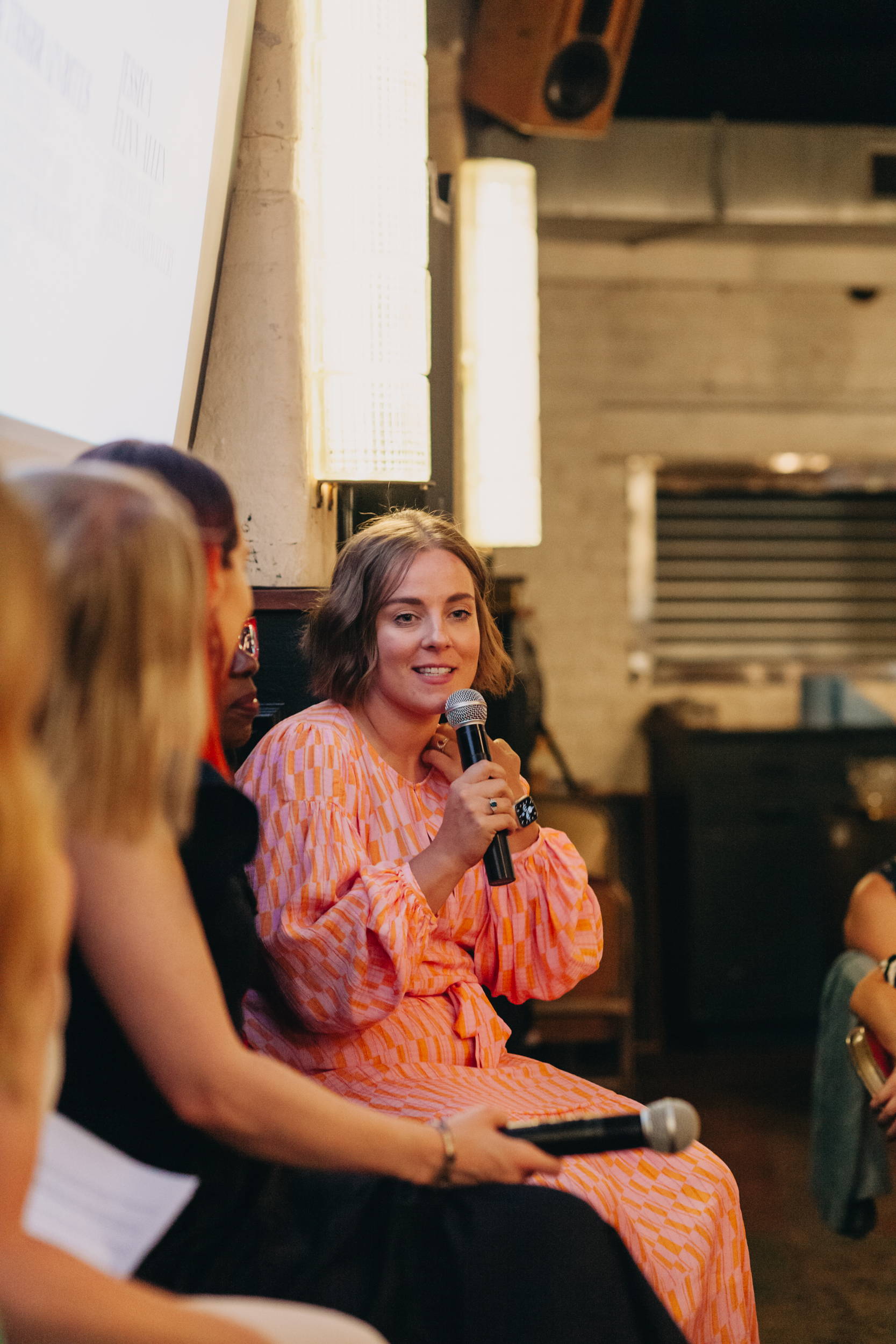 JESSICA SPEAKING AT THE 'IN GOOD COMPANY' EVENT, 2023
What Drove You Into Your Career?
So, I started this whole journey with a simple idea, I wanted to dive into a business venture and let my creative side shine. But, life has a funny way of surprising you. Things took a turn when Ollie and I decided to tie the knot. I went on this adventure through the high street, searching for jewellery that would speak to my heart. Spoiler alert: I found nada, zilch, zero that felt right. And that's when I thought, "Why not design my very own line of engagement rings?" My focus was unique designs and alternative gemstones. You see, I wanted to make sure that the non-traditional, alternative crowd, just like me, had a real choice!
Our path shifted, and it's not just about running a business anymore. Nope, it's about being a company that spreads positivity throughout the world. We've gone all-in on ethical sustainability, become advocates for the LGBTQ+ community, and are on a mission to sprinkle a little extra diversity everywhere. We've become a company with a deeper purpose, and it's all about making the world a little brighter.
What's been your biggest challenge?
Coming back from the whole concession partnership fiasco was like a giant badge of my determination. Trust me, it wasn't just about the money; it took a toll on my mental health too. I found it extremely challenging but I believe in being open about these things, and after reaching out for support from friends and family, I was ready to get back on track and carry on with this amazing journey.
And yes, the dreaded "S" word, sexism. It's unfortunately a regular (but very unwelcome) guest in this industry. People often doubted me just because I'm a woman, and maybe, just maybe, because I was young when I started. But to be honest, I kind of love blowing their expectations out of the water!
Have You Won Any Awards? Been Featured In The Media?
Oh, let me share some of the fun stuff we've been up to! Our digital PR campaigns have been like a crazy journey of exciting moments.
Take, for instance, the Crocs charm engagement ring. Yep, you read that right – an engagement ring that fits on a Croc shoe as a charm! It's a bit of a goofball campaign, but that's totally us – we don't take ourselves too seriously and love to have a good laugh along the way. And it got us featured in over 30 publications, even scored us some airtime on the radio, and Lorraine gave us a shoutout!
We've also had some famous folks like Miranda Hart, Kate Garraway, and Sister Sledge sporting my designs. But these days, our focus has shifted towards thrilling collaborations. Like working with the amazing designer Amy Kilner on a 3D art collaboration. It's all about embracing the creative vibes!
Thinking back on my journey, I can't help but credit my dad as a big influencer in my career path. He kicked off Onyx Scientific in the pharmaceutical realm, which was like a living example that creating your own business was doable. And boy, did that leave a mark on me!
I'm not the type to get all starry-eyed over celebrity culture. I find inspiration in the everyday folks around me and dive into podcasts to source my inspiration.
As for other jewellers? Nah, I don't fixate on them as role models. I have a belief in carving my own unique path in the industry rather than chasing someone else's shadow.
"I HAVE A BELIEF IN CARVING MY OWN UNIQUE PATH IN THE INDUSTRY RATHER THAN CHASING SOMEONE ELSE'S SHADOW."
What Else Do You Want To Achieve?
There's a song from Hamilton that perfectly encapsulates my drive - "Satisfied." I always feel like I can't quite reach that point of complete satisfaction, and I think that's what propels me forward. Looking ahead, our next big venture is expanding into the e-commerce world and refining our digital advertising strategies. This involves ensuring our website is fast and efficient while consistently producing engaging content to boost our SEO efforts!
Is There Anything That Needs To Change In Your Industry?
Let's talk about a couple of game-changing shifts our industry needs to make, and trust me, they're crucial.
First up, it's high time we put the pedal to the metal on ethical sourcing and sustainability, especially when it comes to gemstones. You see, many artisans around the globe rely on the jewellery biz, and we can't just cut them off. There are more than 2 million artisan miners worldwide who need our support. So, what's the plan? Well, we should give these stones an "ethical passport" by improving traceability. That way, we ensure responsible sourcing and dial up the sustainability factor across the entire industry.
Now, onto the second gear - we've got to rev up diversity and representation in the jewellery world. It's about time! See, most jewellery ads still look like a blast from the past, showing the same old traditional scenes with the same old characters. To truly represent the colourful mix that's the UK and beyond, we need to freshen things up. We're all about casting a wider net, welcoming folks from all walks of life, including the LGBTQ+ community, people of colour, those with disabilities and every other marginalised group.
Yeah, our industry has its roots deep in tradition, but it's high time for a change. Our hope for the next decade? More jewellery brands embracing inclusivity and steering the industry towards a more accepting and diverse future.
Jessica's journey in pictures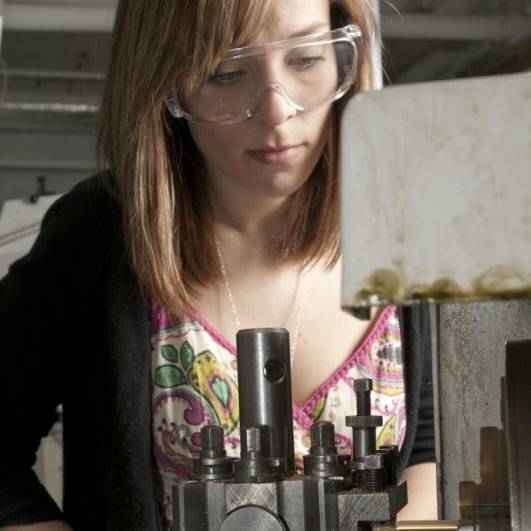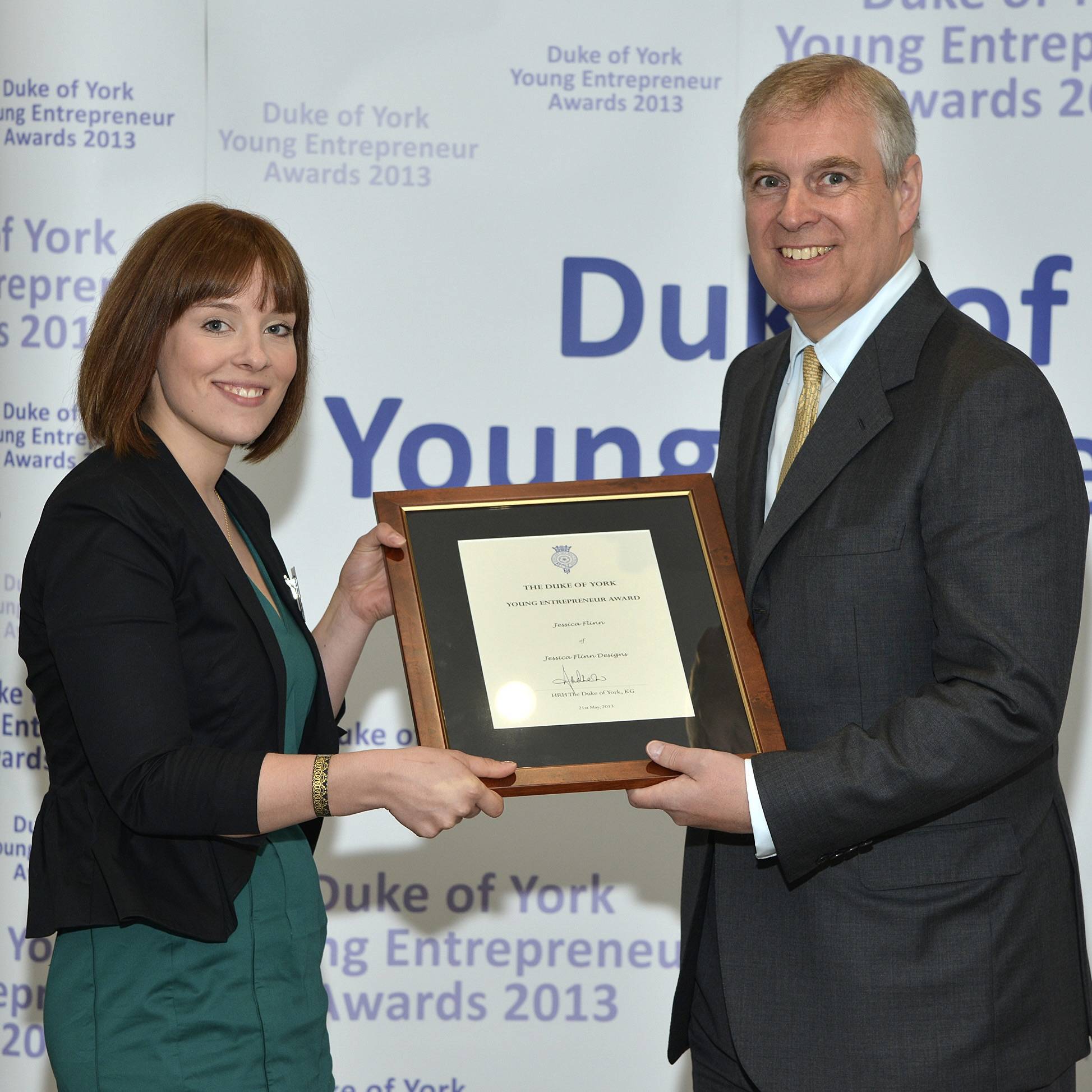 Jessica receiving the Young Entrepreneur Award in 2013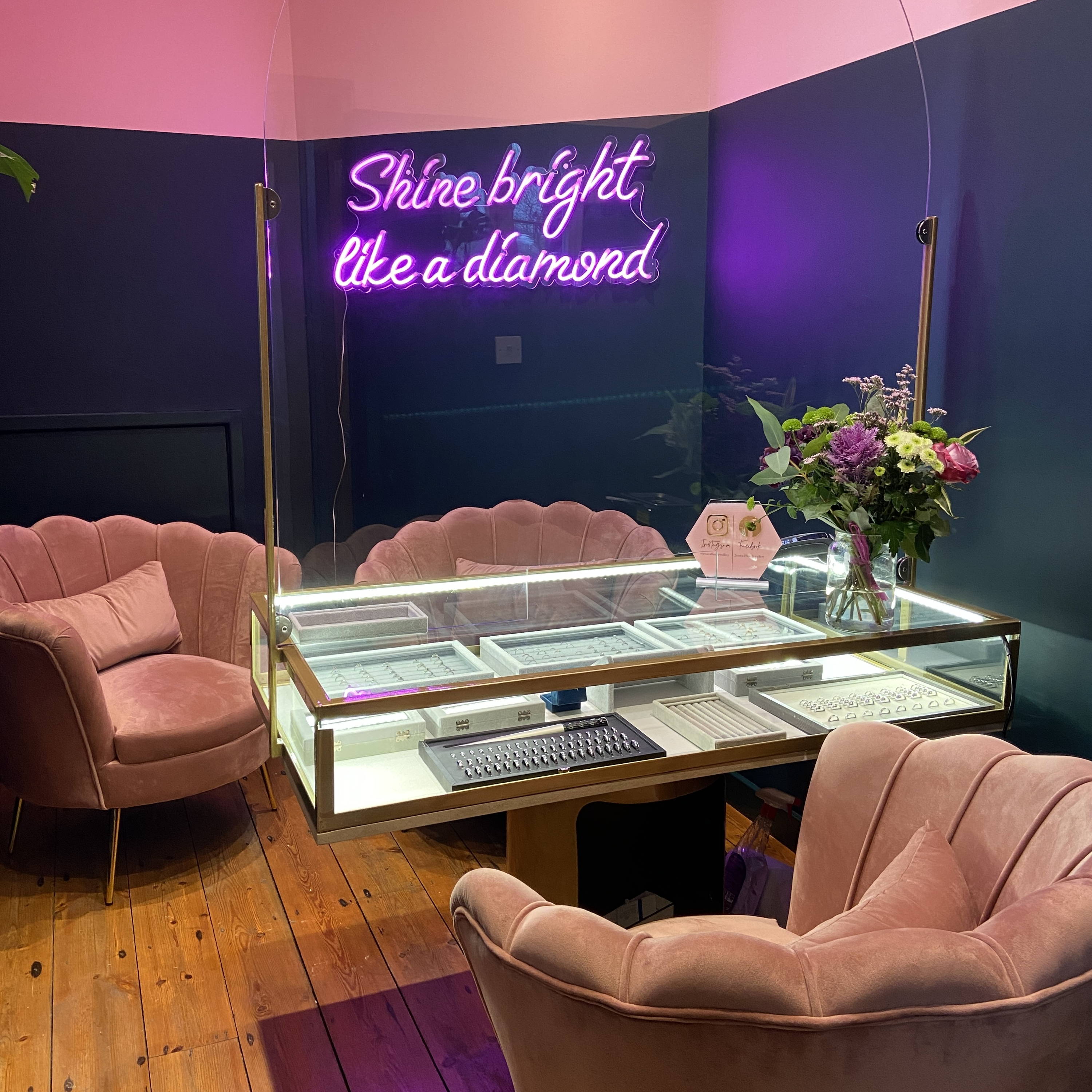 Jessica opens a studio in her home in the Peak District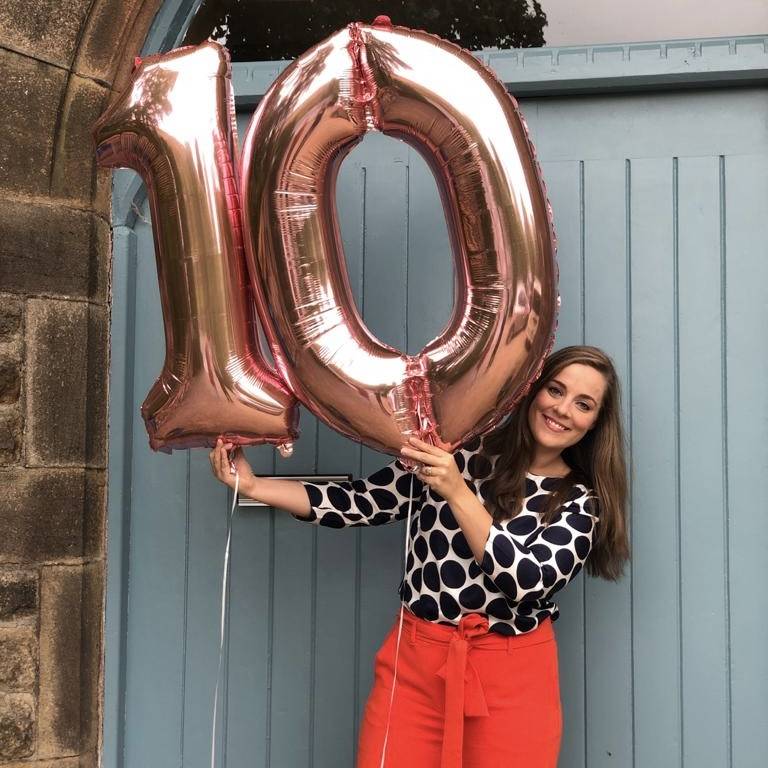 Celebrating 10 years of business in 2020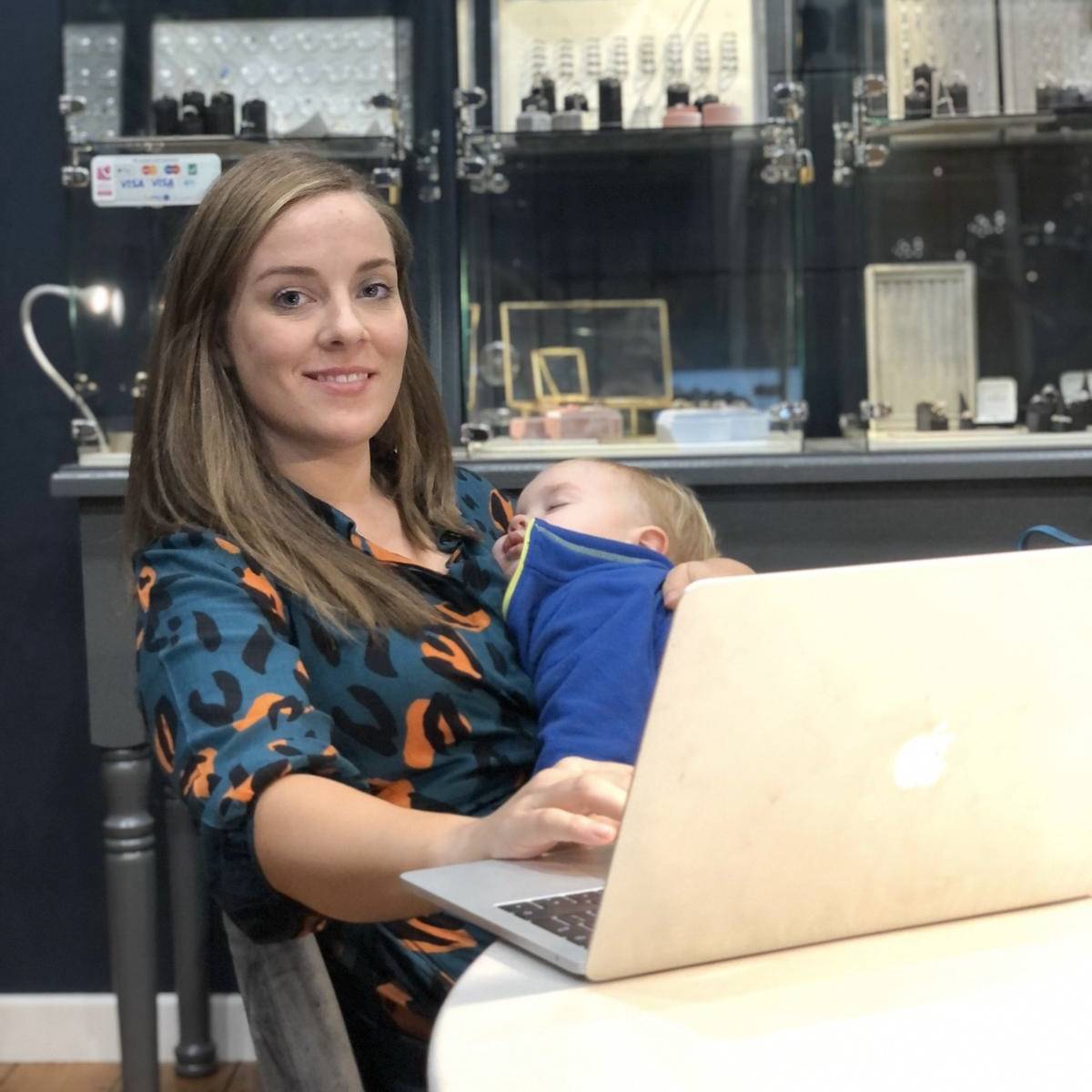 Jessica at work with her daughter, Carmen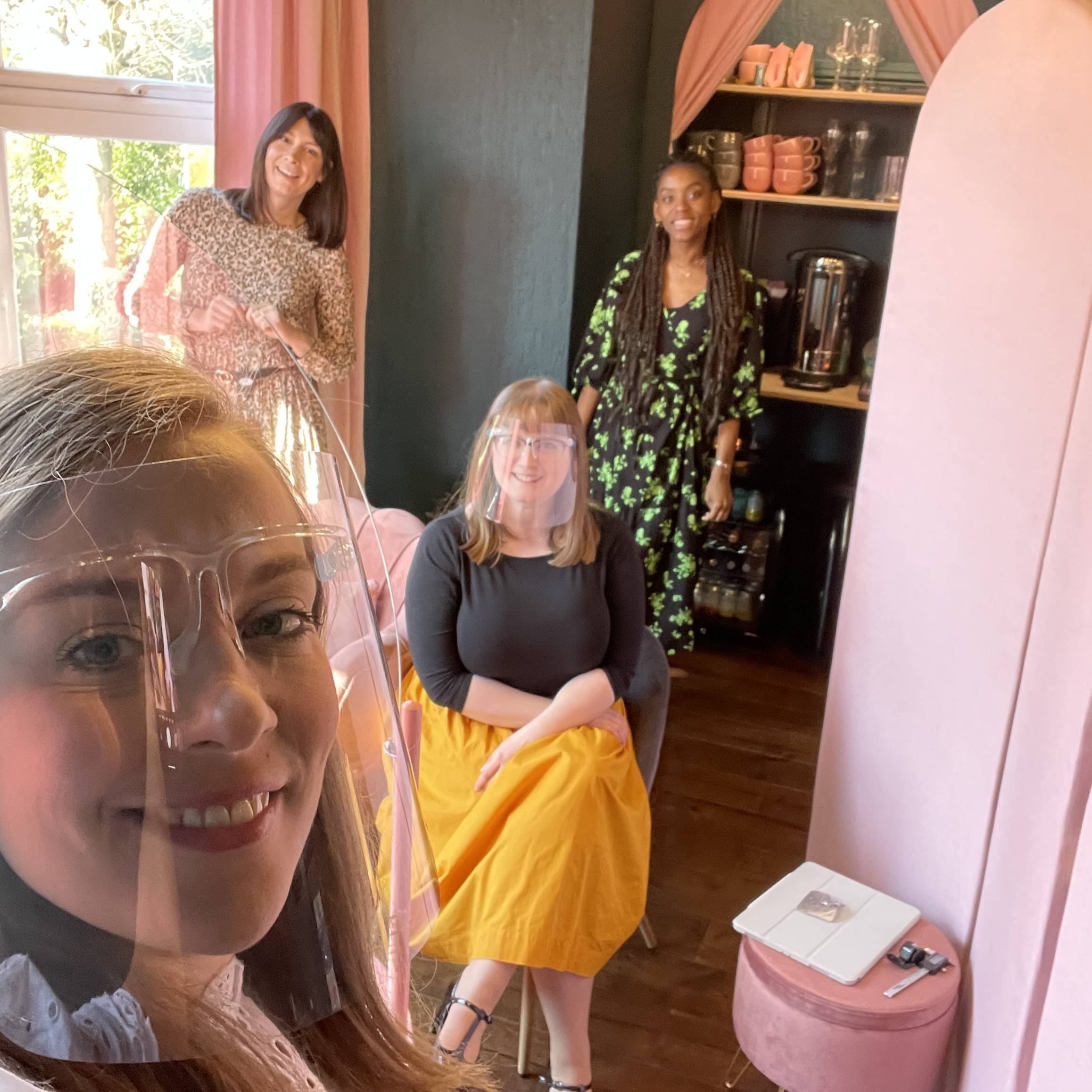 Jessica and the team in the Tapton showroom during Covid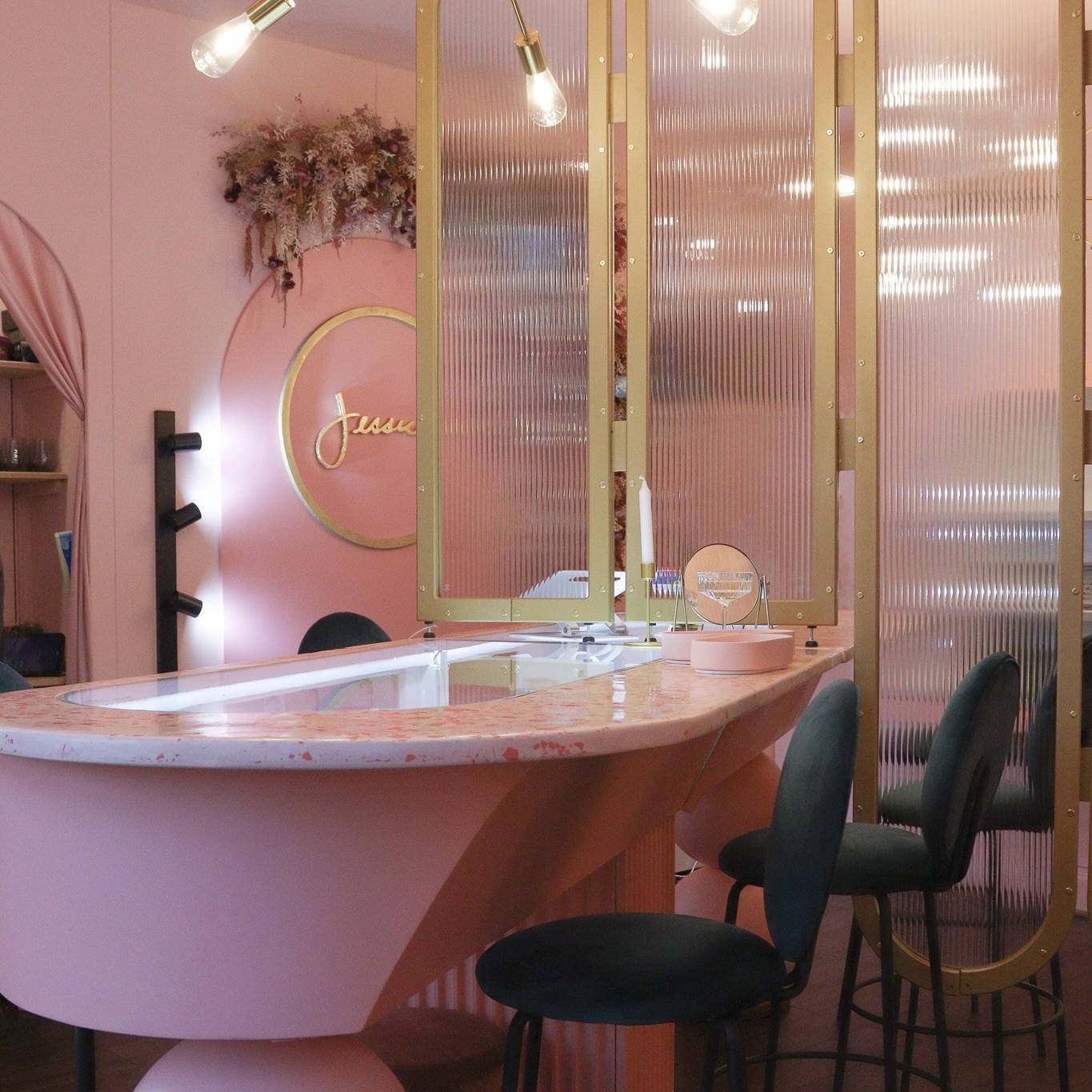 The renovated Tapton showroom which is even fitted with a rotating sushi-like counter!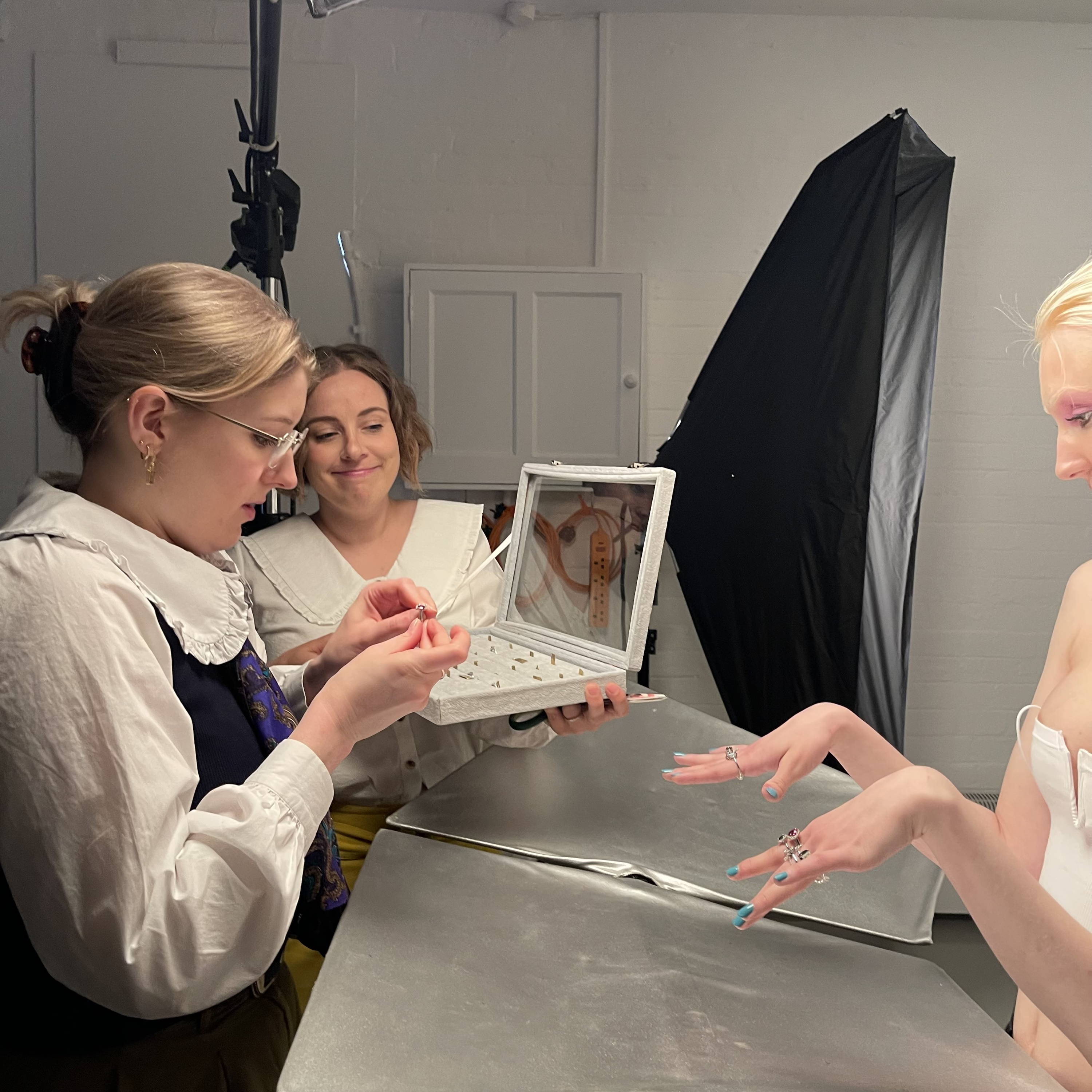 Jessie, Jessica and model Alicja behind the scenes at a shoot for Vogue Australia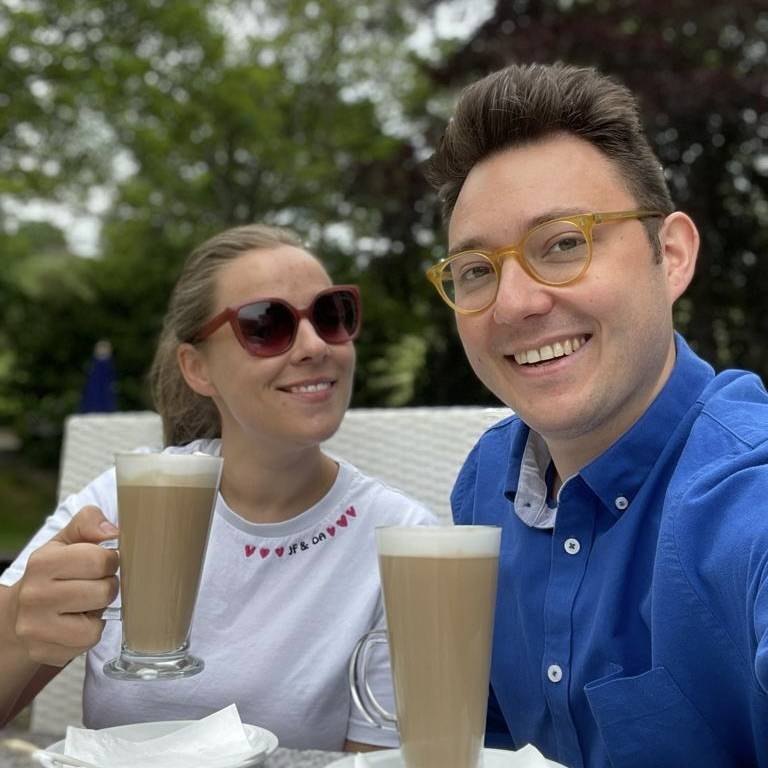 Jessica and her husband, Ollie