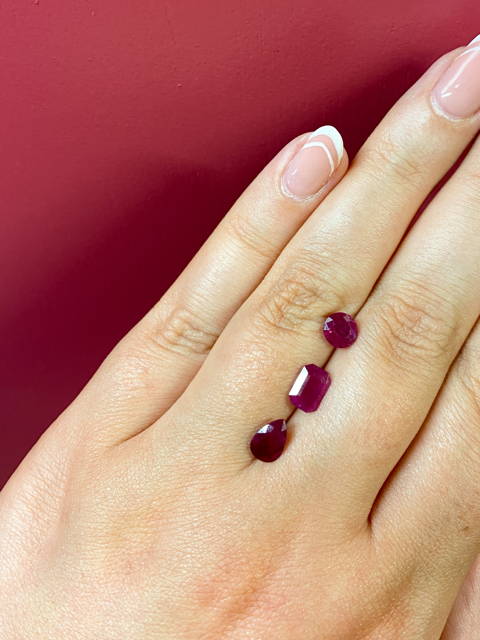 Rubies are an intense red gemstone, often infused with delicate hues of purple, orange or yellow. They're mined all over the world, from Australia and Afghanistan to Malawi and Mozambique - with the finest mined in Burma. These delicious gems are sapphires in disguise, as they're formed from the same minerals - making them a perfect choice for forever jewellery.
Traditionally, Ruby rings were associated with Ruby wedding anniversary presents, but we have seen more and more requests for Rubies in engagement rings over the years.

This vibrant, robust gem has a score of 9 on the MOHs scale. This is not to say they don't need to be treated with love and care. To avoid scratches and bumps we recommend taking off any jewellery for exercise or activities where accidents are prone to happen.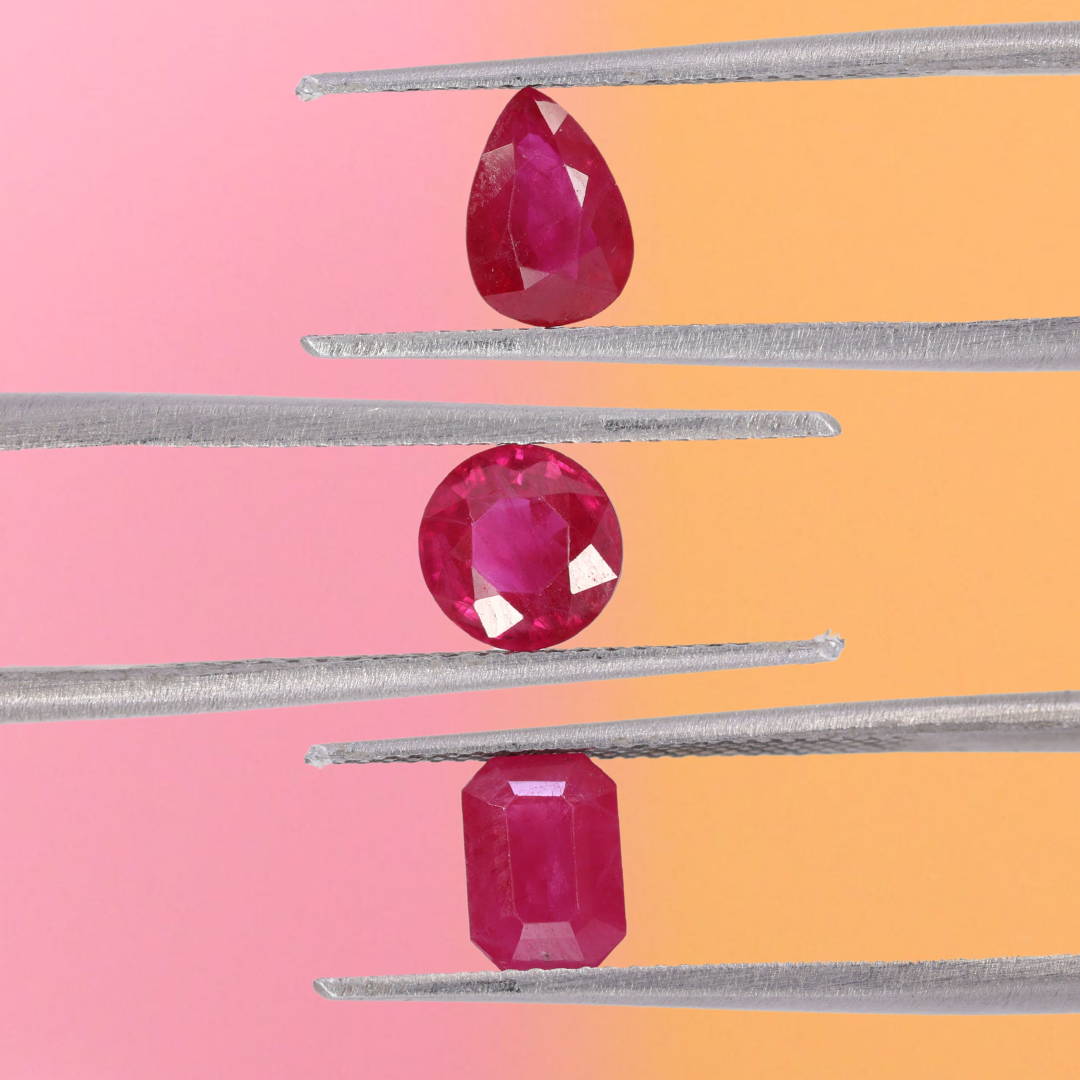 As well as being July's birthstone this deep, lustrous gemstone has represented nobility, purity and passion. Seen in crowns and tiaras, this crimson beauty oozes sophistication.