Jessica is our founder, principal designer, and company director. She oversees all of our design and development, in addition to helping us to grow and reach customers.
A Sheffield Hallam University graduate, Jessica has a BA(Hons) in Jewellery Design and began her career in 2010 as a silversmith, making her own pieces from a workshop in Sheffield.
Her designs were stocked in House of Fraser, along with other jewellers, before she decided to go solo and focus on selling her own work. At the same time, she took a leap to fine jewellery and never looked back.
For the past six years Jessica has been working with customers to make their engagement and wedding ring dreams come true - and her passion for the unique and the unusual is the driving force behind our success.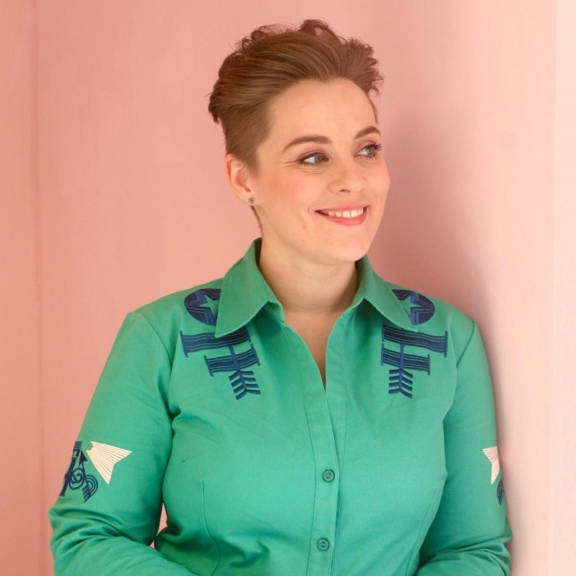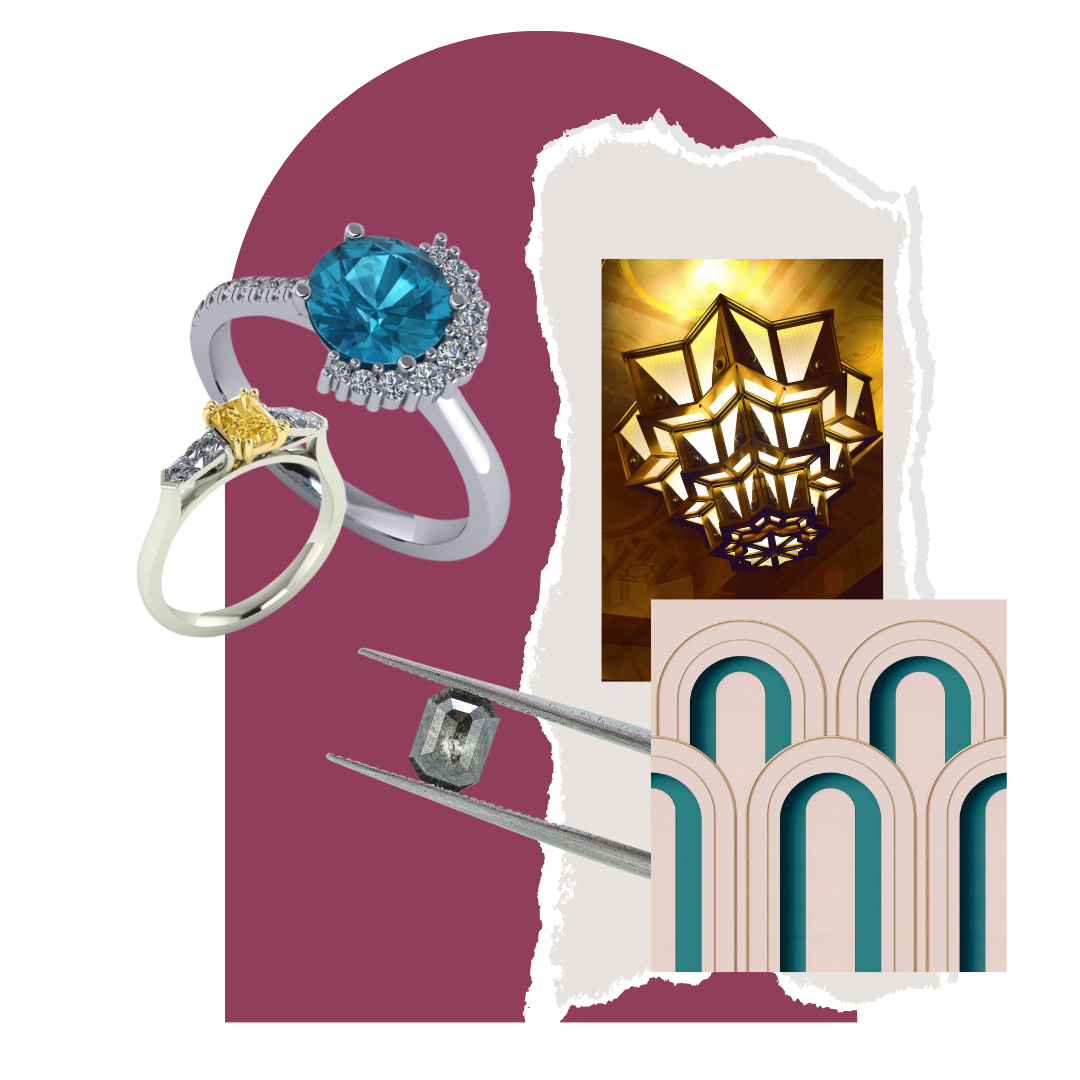 ART DECO STYLING, SYMMETRY AND TEALS
Jessica is inspired by all things Art Deco. From the clean, geometric lines, to the use of bold and contrasting colours, if you look closely you'll find Art Deco influences hidden throughout our signature collection.
She also loves to experiment with symmetry, with daring takes on side stones and shoulder stones. Even when she explores asymmetry, it's always done with a sensitivity to balance.
Her favourite designs are Aurora and Carmen.
See jess's latest designs