With 2021 coming to a close, we've spent the past few weeks reminiscing about our year and all we have achieved.
Looking ahead to 2022, we want to take trends into our own hands and show you how to play by your own rules.
We specialise in colour at Jessica Flinn, and take pride in using the brightest of gemstones to make rings that pop with personality. From bold coloured diamonds to the tantalizing teal diamonds, colour doesn't scare us. Quite the opposite, we embrace colour in all forms.
Following our forecast for colourful rain showers, Dior took to the runway to show off their new line of bright and dazzling bauble rings. Their designs take a larger yet similar form to some of our best sellers, whilst representing that the brightest of rings are here to stay.
Molly, our marketing assistant, is known for bringing colourful blazers to the office and is never seen looking subtle. Her favourite colourful ring is Matilda, our cushion cut pink sapphire aligned with a perfect asymmetric white diamond halo. Matilda draws her in with her iconic and unique design making her stand out from the crown. Her platinum band continues to flatter against the contrast of her rose gold talons making her dance with extra drama.
Fancy a little colour to lighten up your life? Take a look at our stunning range of bright gemstones that could make a rainbow look dull.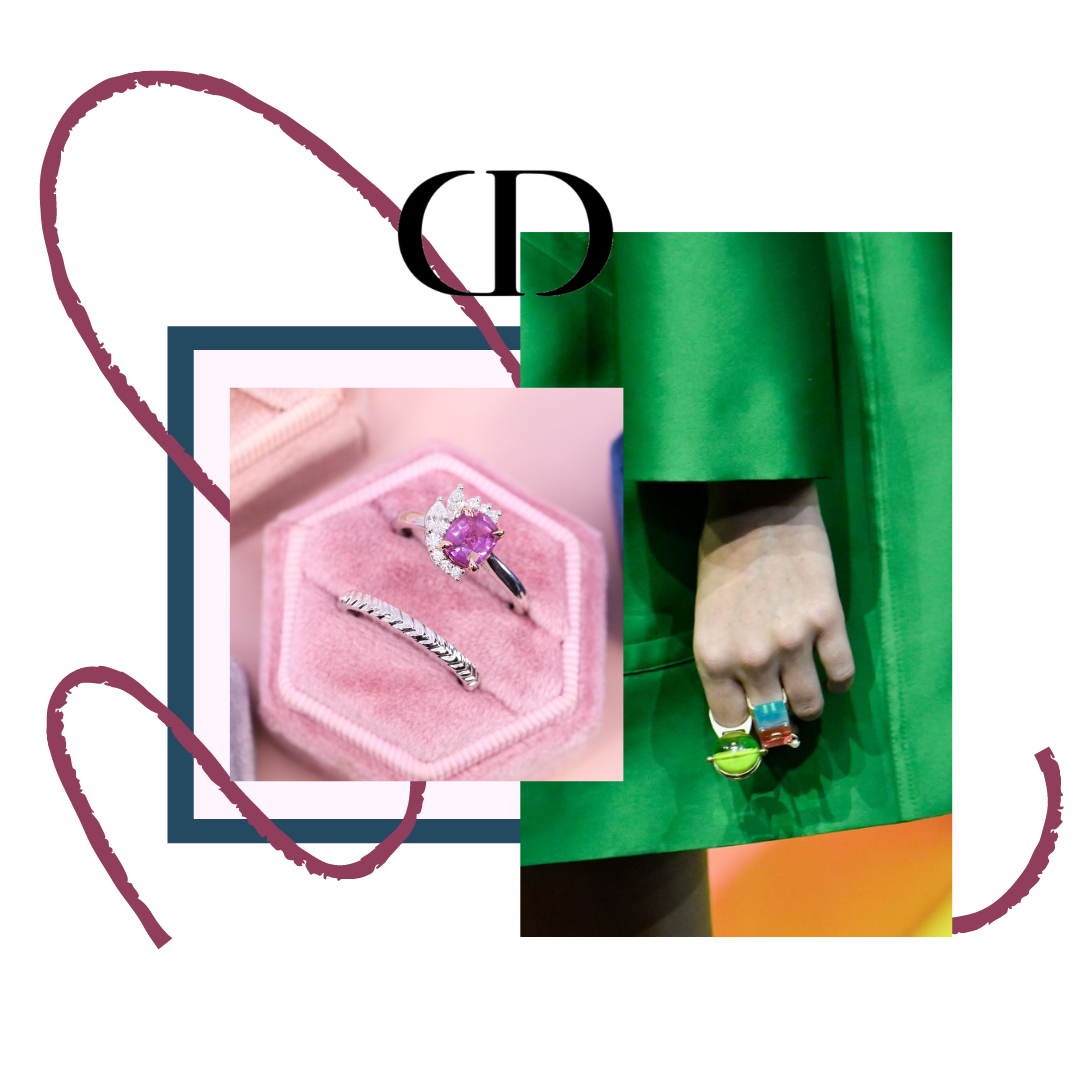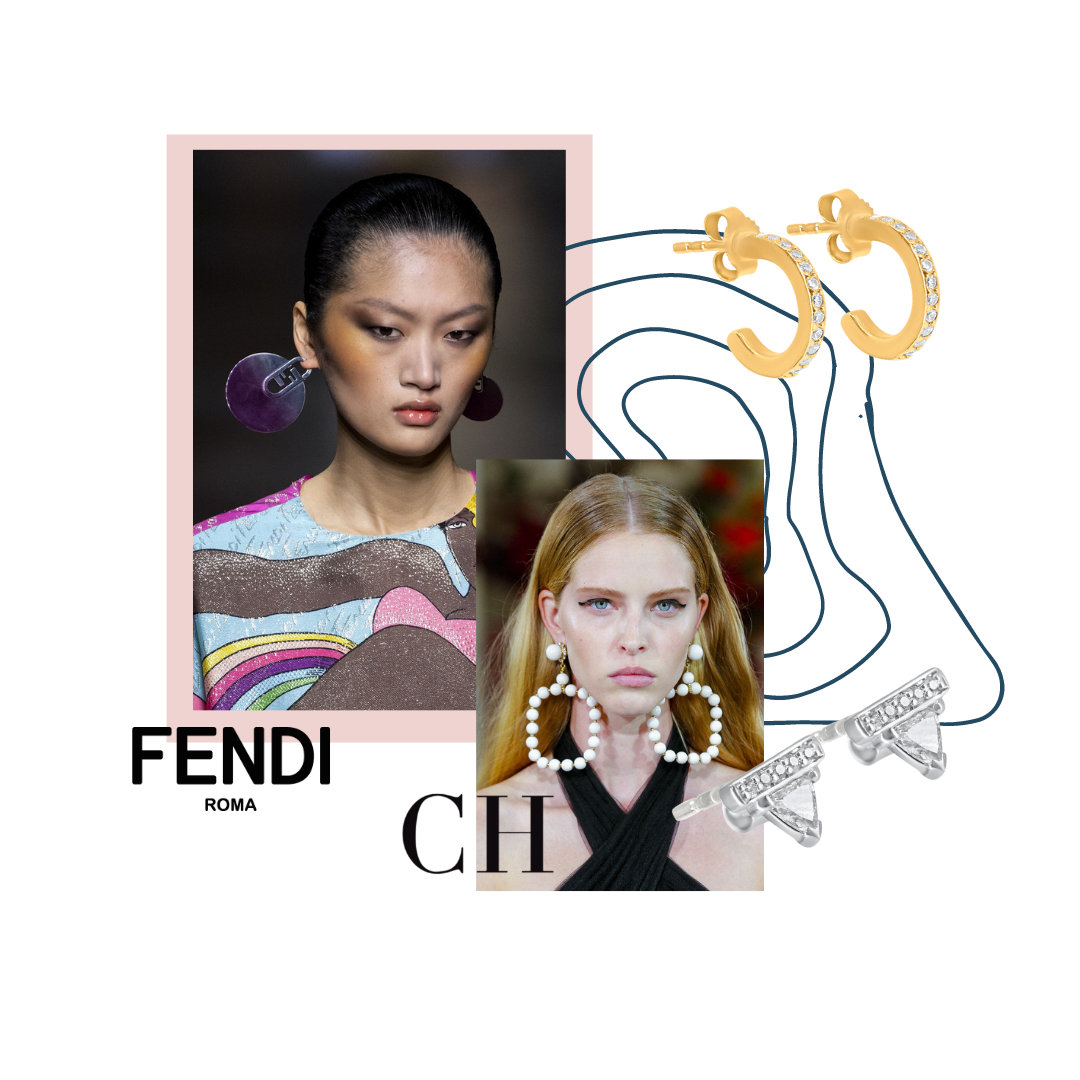 Only recently have we dipped our toes into the world of fine jewellery, but we can confirm we are now fully immersed. Huggies with attitude, gorgeous studs that sparkle and bar earrings that can be worn by themselves or paired gracefully with our unique studs.
Fendi definitely showed us how statement earrings are something to talk about with some giant dark purple filled hoops. Pair this with Carolina Herrera's extreme pearl drop earrings and you see that both Carolina Herrera and Fendi understood this tireless staple.
At Jessica Flinn, we like to take things into our own hands to combine pieces that combine timelessness, with our in-house sass. Creating eye-catching earrings to make your ears the centre of attention all year round Ophelia and Aspen are our personal favourites.
Take a walk into our fine jewellery world and take a gaze into our statement earrings here.
2022 is the year of the signet and that's final. A confirmed 'cool girl' accessory, it has to be made a top trend for the upcoming year. Signet rings have long been regarded as a symbol of strength and power. Traditionally worn by men, they're becoming ever-popular for women in more delicate and subtle forms.
With Gen Z taking the lead on the signet trend, it wasn't long before a high-end designer jumped into making the luxury hybrid. With Vivienne Westwood bringing it to the catwalk it won't be long before more women realise that signet rings are for them too.
Now, we don't mean to brag but we've had our signet down for a while and she has been waiting for her time to burn bright in the world. Jenny is a delicate precious metal signet ring, designed by her, for her. A gift for the girl who loves to break boundaries or a gift for you.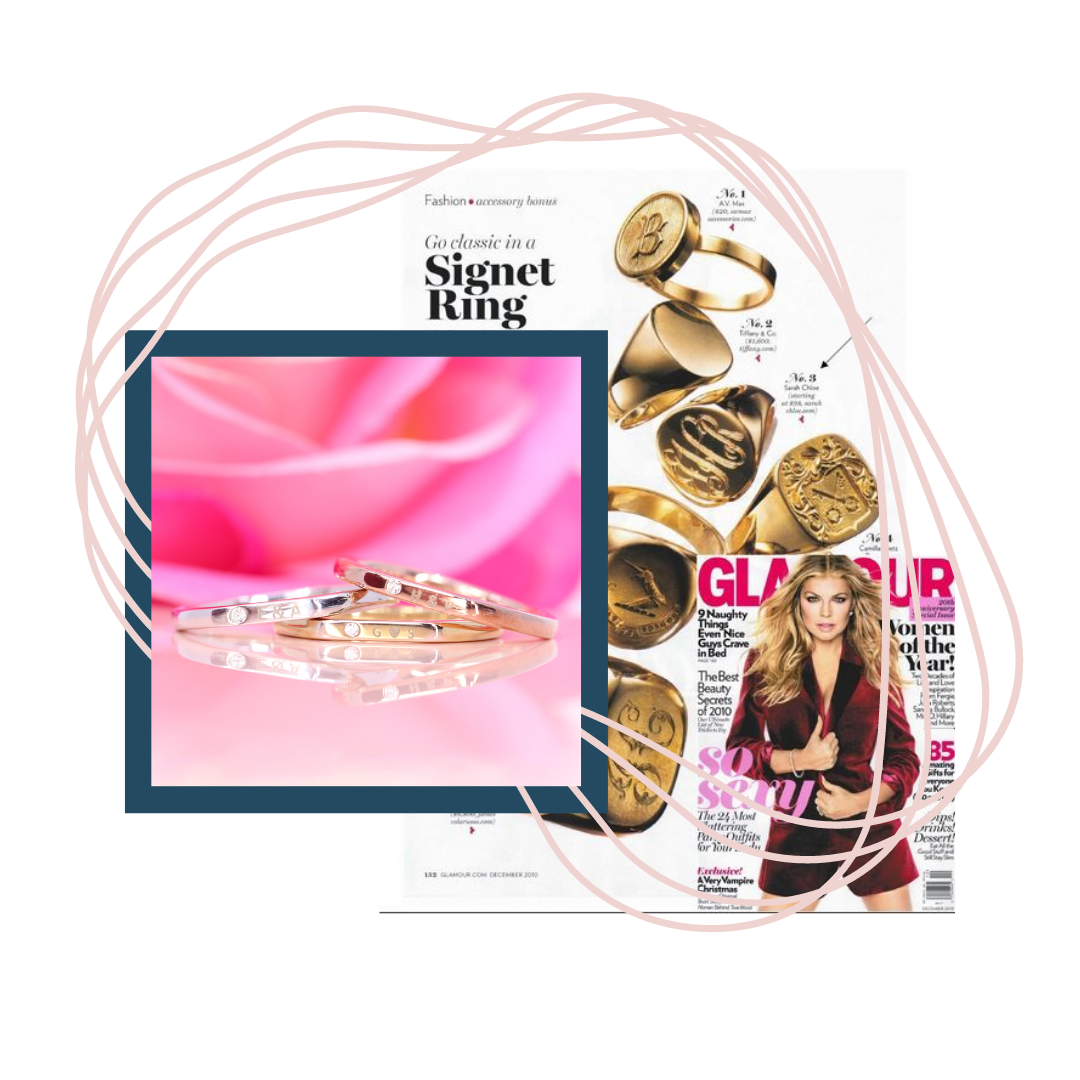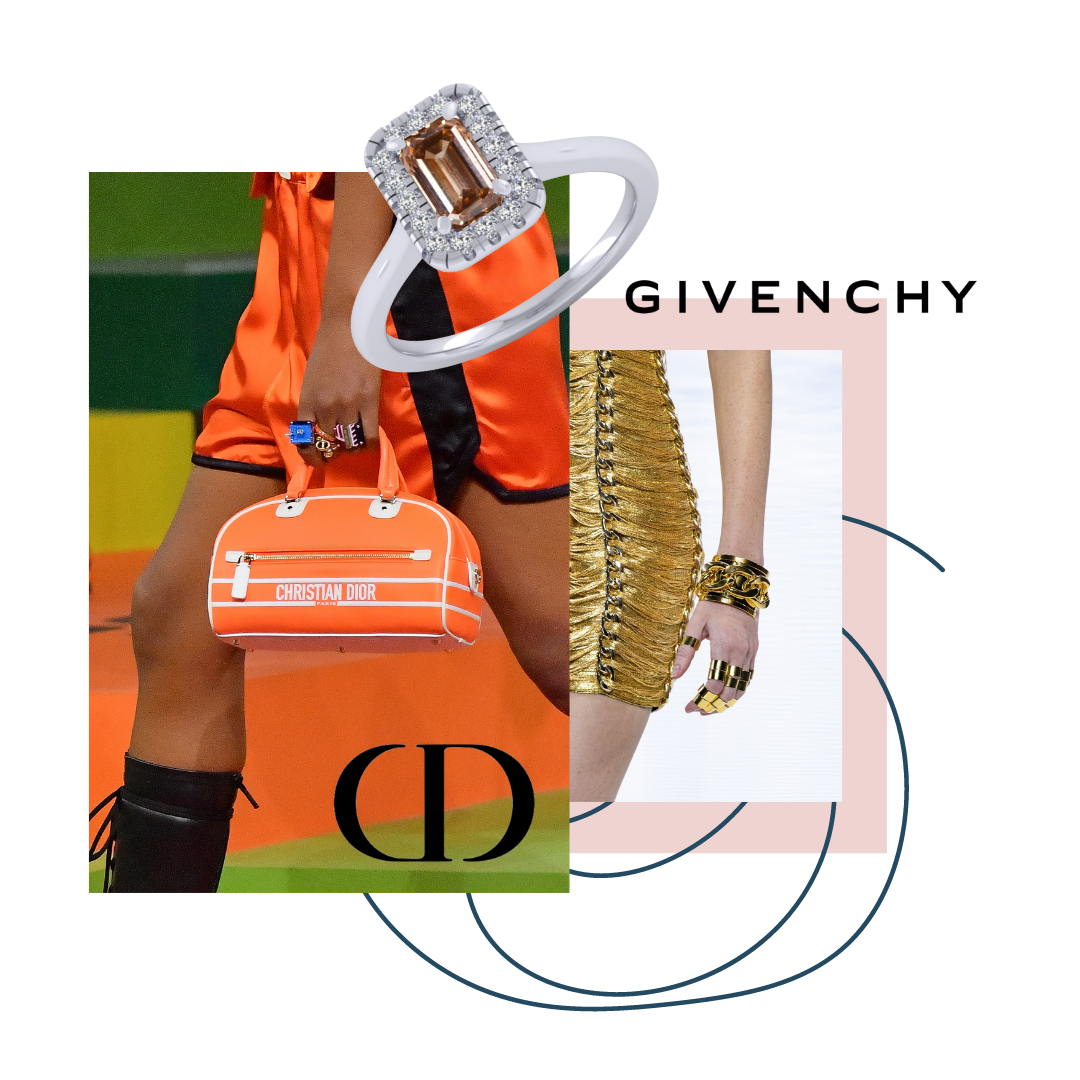 We believe that rings should announce themselves when walking into a room. They're bold statements for women to express independence, freedom and status. The statement ring has been an accessory that has been around for over a decade. In the 1920s in America, it was used by women as a symbol of rebellion against the Prohibition.
Givenchy, Dior and Balmain take first place in the statement ring race, giving us bold, colourful and mesmerising rings that bring in the gold. On the A/W 2022 catwalks, they let us know that more was more and we can't get enough. Stack them up because they're coming in hard and fast.
Shelby, our Group Social Media Manager, is the most glamorous in our team and loves a statement accessory to spice up her look. Whether this is a mighty forever ring or a fabulous bag there is always something to sass up her outfit. Her favourite statement ring from Jessica Flinn is our Wren Emerald Cut Cognac Diamond ring. She said, "I love nothing more than a Cognac diamond and this Emerald-cut one is no exception! With her mega basket setting of white round cut diamonds, Wren is the modern-day heirloom I would love to pass down to any future children."
Regardless of what designers have brought to the catwalk this season, we're here to follow and create our own rules. Let's break those engagement ring laws! Dare to be bold, make a statement and walk your own catwalk.
Be inspired by the catwalk. Make notes of the trends. But always make up your own rules.
---