TREND FORECASTING for AUTUMN/WINTER 2023
and Upcoming Design Updates from our very own RING DESIGNER, Emma Fathers
Step aside, summer - it's time to grab our pumpkin spiced lattes, put on our cosiest knitwear and take a look into our crystal ball at the upcoming trends and future ring designs for autumn/winter 2023! #SpookySzn #WinterIsComing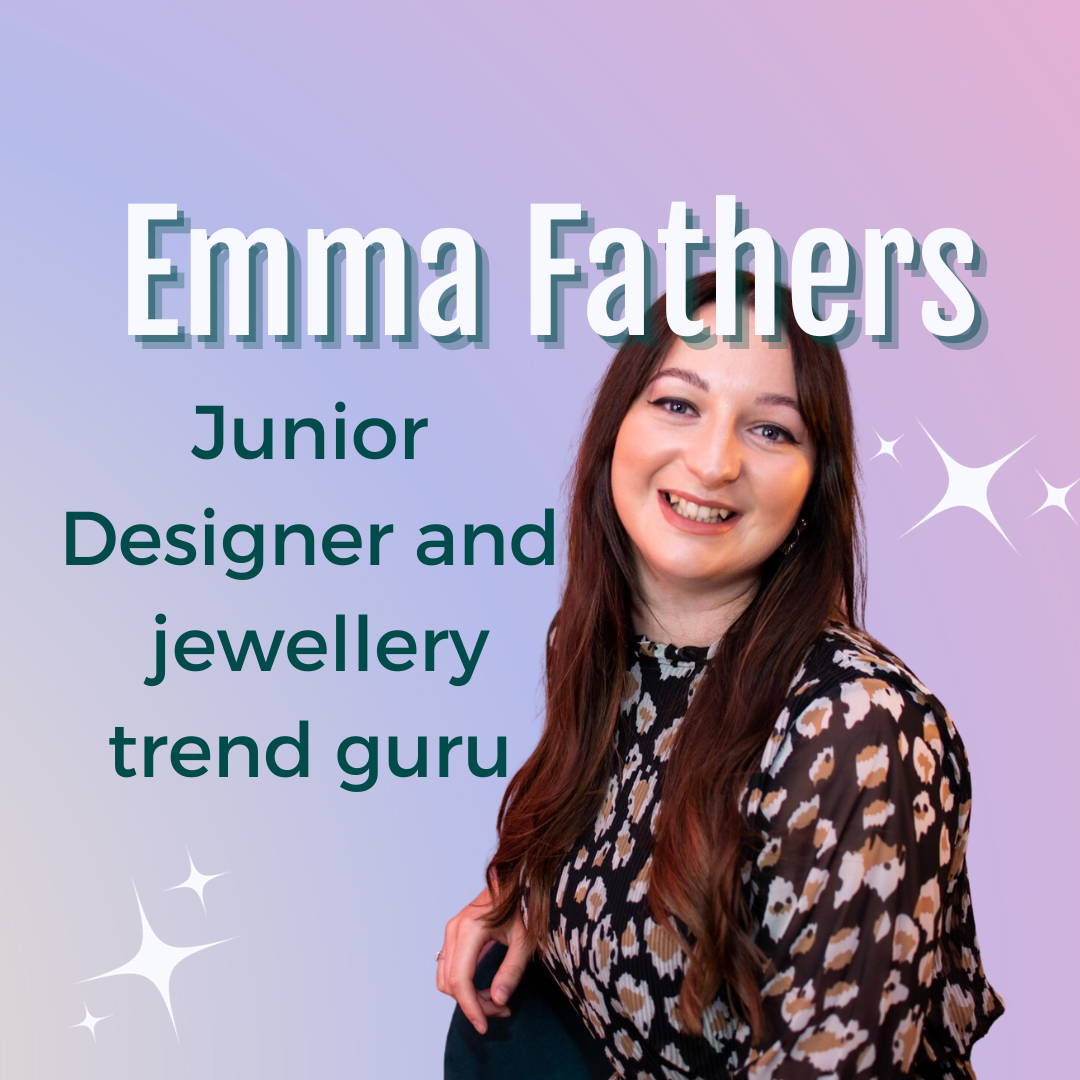 Are you ready for it…?

I think we all know where this trend has come from! Thanks to Taylor Swift's current Eras tour, friendship bracelets have been stealing the spotlight this cruel summer with no sign of slowing down. Her fearless fans have been trading bracelets at the concerts to spread the love amongst the Swiftie community.
Our resident CAD designer (and Taylor Swift super fan), Charlotte, was enchanted by the idea and decided to take inspiration by creating her very own bejewelled friendship rings. So make sure you keep an eye out for them over the next few months, we're just as excited as you are!
Speak now if you're looking for the accessory of your wildest dreams!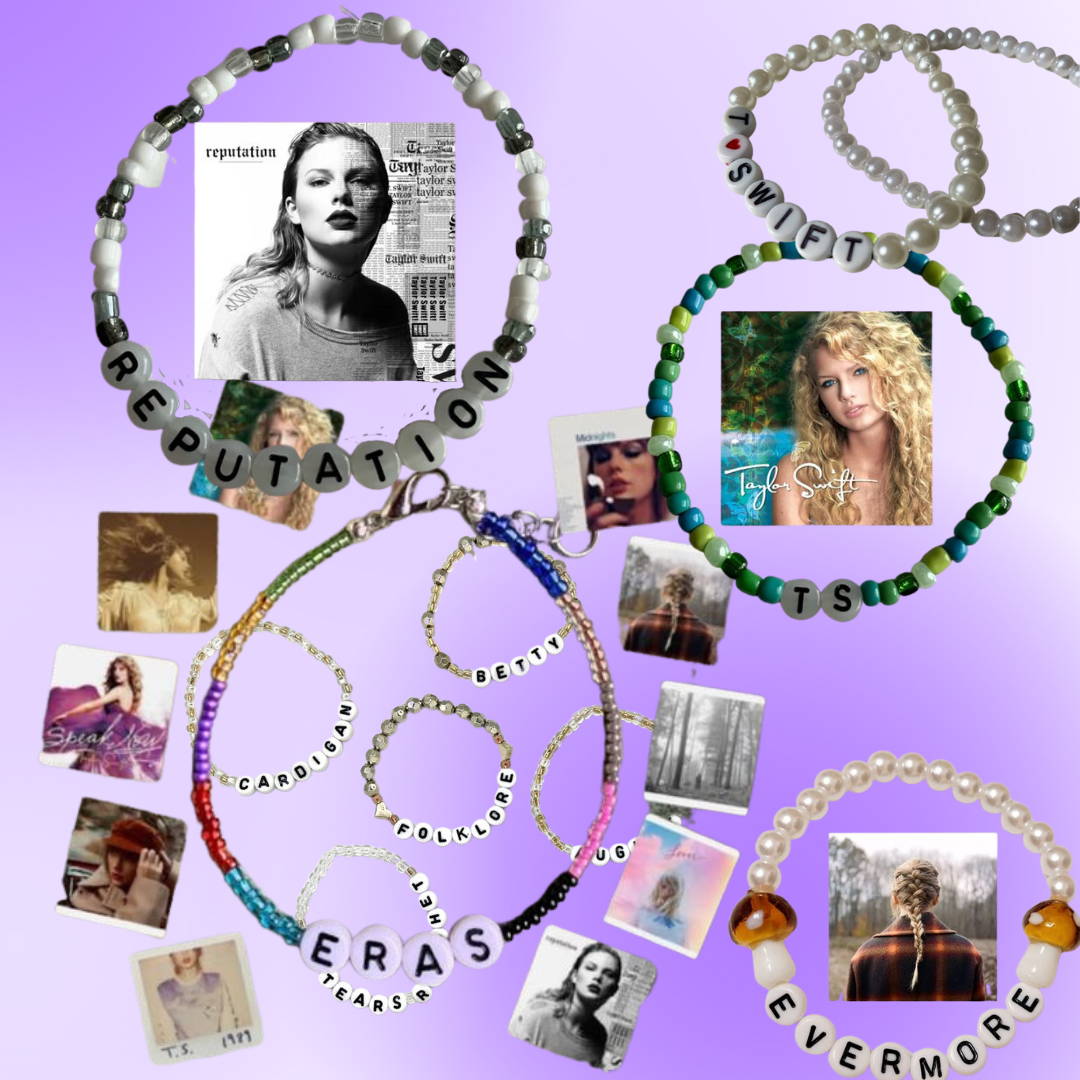 An aesthetic inspired by yet another queen, the show-stopping silver trend we're currently seeing takes huge inspiration from Beyoncé's disco-themed Renaissance world tour. Who wouldn't want to party on a life sized, bedazzled mirror horse?!
We first saw this colour start to creep in at the start of the year, and it has only gained more traction over the months. We just know this will be THE colour of the Christmas party season! Whether you're looking to incorporate some subtle silver hoops to complete your look, or opting for an entirely glittering ensemble, we are absolutely LIVING for this trend.
We see a glitzy party-themed photoshoot in our future, just in time for the festive period… mirror ball included!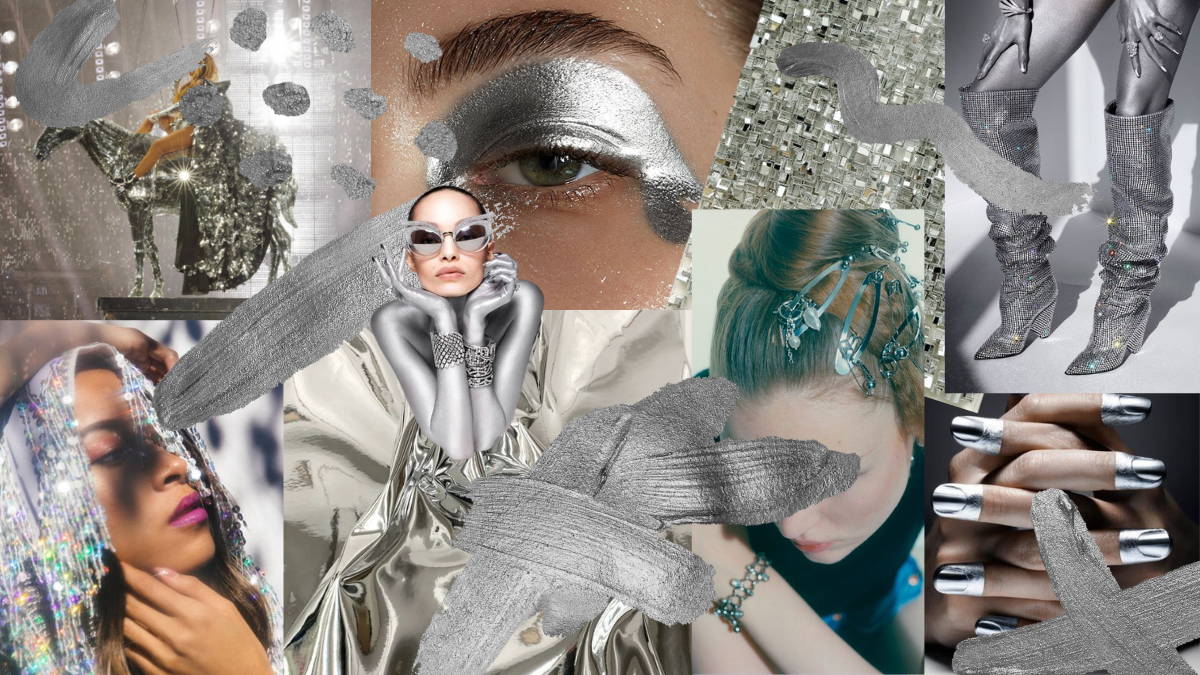 It's no surprise that hoop earrings are trending this season! They're timeless, elegant and edgy all at the same time. Whether you're looking for diamond-set huggies, chunky gold hoops or simple sleepers, there's absolutely a pair of hoops out there to suit everybody! They're the ultimate day to night staples.
Although we do have a few pairs of hoops set with teal sapphires, salt & peppers and white diamonds already, keep your eyes peeled for some brand new styles dropping soon… just in time for the Christmas season!
ColourFUL lab-grown gemstones
With the climbing popularity of lab-grown diamonds, it was only a matter of time before other gemstones stepped into the spotlight too! Lab-grown gemstones are shining a light on sustainability, as they are created in labs under the same conditions as mined gemstones, but on a much shorter timescale. They use much less energy, water and resources than mining for brand new stones do, but have the exact same chemical and visual properties - and come with a much smaller price tag!
From ocean teal tourmalines to royal blue sapphires, if you're wanting to begin your eco-conscious bespoke project with us, we'd love to hear from you! We can absolutely see more of these sustainable beauties in our future collections.
COLOURFUL LAB GROWN GEMSTONE INSPIRATION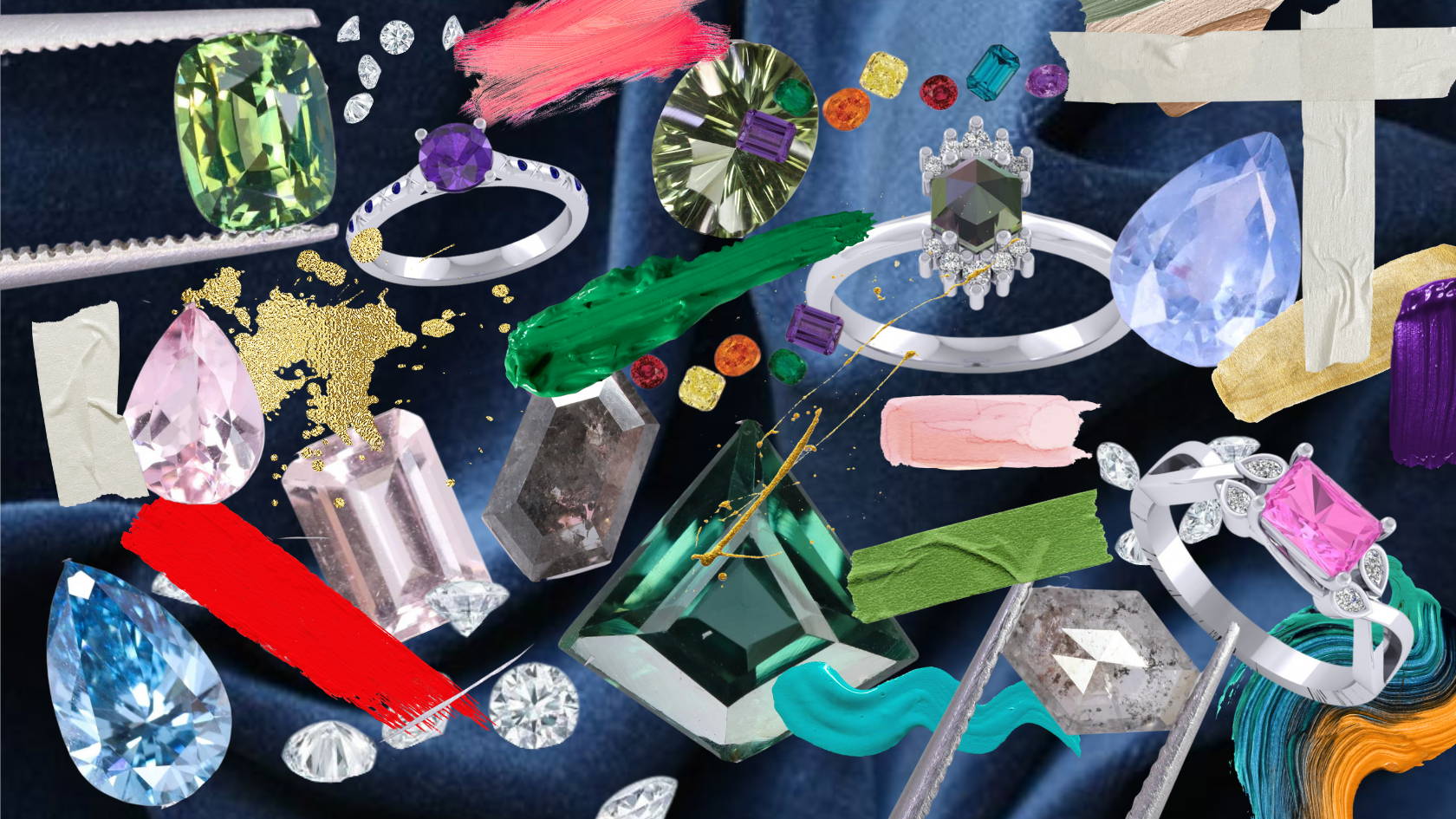 Fancy a sneak peak at some of our upcoming ring designs? Carry on reading!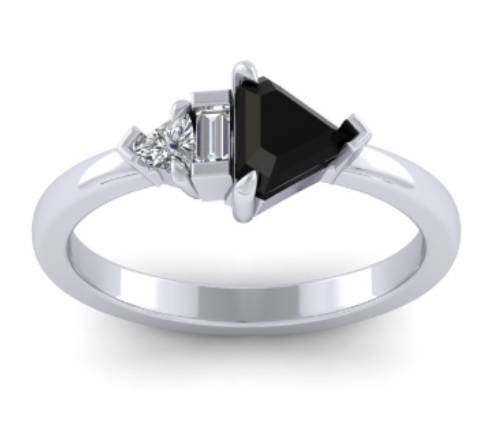 We dug through our archives to find our original asymmetric 'Roxanne' ring design, who has decided she's ready for a makeover!
She's going to have the most incredible stormy shield cut salt & pepper diamond, accented by a very Deco-esque baguette and pointed trilliant cut lab-grown diamond to balance her out.
Our survey says: Sassy AF.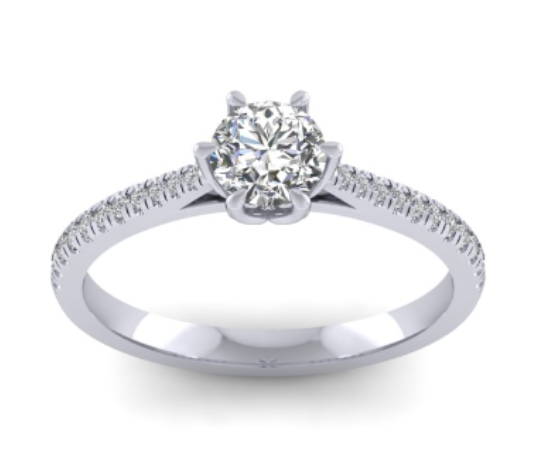 You love our 'Raine' solitaire ring design so much, here she is with diamond set shoulders! This elegant beauty is sure to stand the test of time as a modern spin on an old classic. Her graduating lab-grown diamonds and spicy talon claws are sure to turn heads. We can't WAIT to have her in our showroom!