Machine Gun Kelly has put a ring on it!
MACHINE GUN KELLY HAS PUT A
After the announcement of Megan Fox and Machine Gun Kelly's engagement, we thought it was only right that we looked at this ring in more detail, so let's get into it!
The musician confirmed on Instagram last night that he had proposed to actor Megan Fox, saying "Beneath the same branches we fell in love under, I brought her back to ask her to marry me".
Working with jeweller Stephen Webster, Kelly opted for a piece with two stones, one featuring an emerald for her birthstone, and a diamond for his. The engagement ring has been created to interweave together with its double twisting magnetic bands of thorns, to form an obscure heart.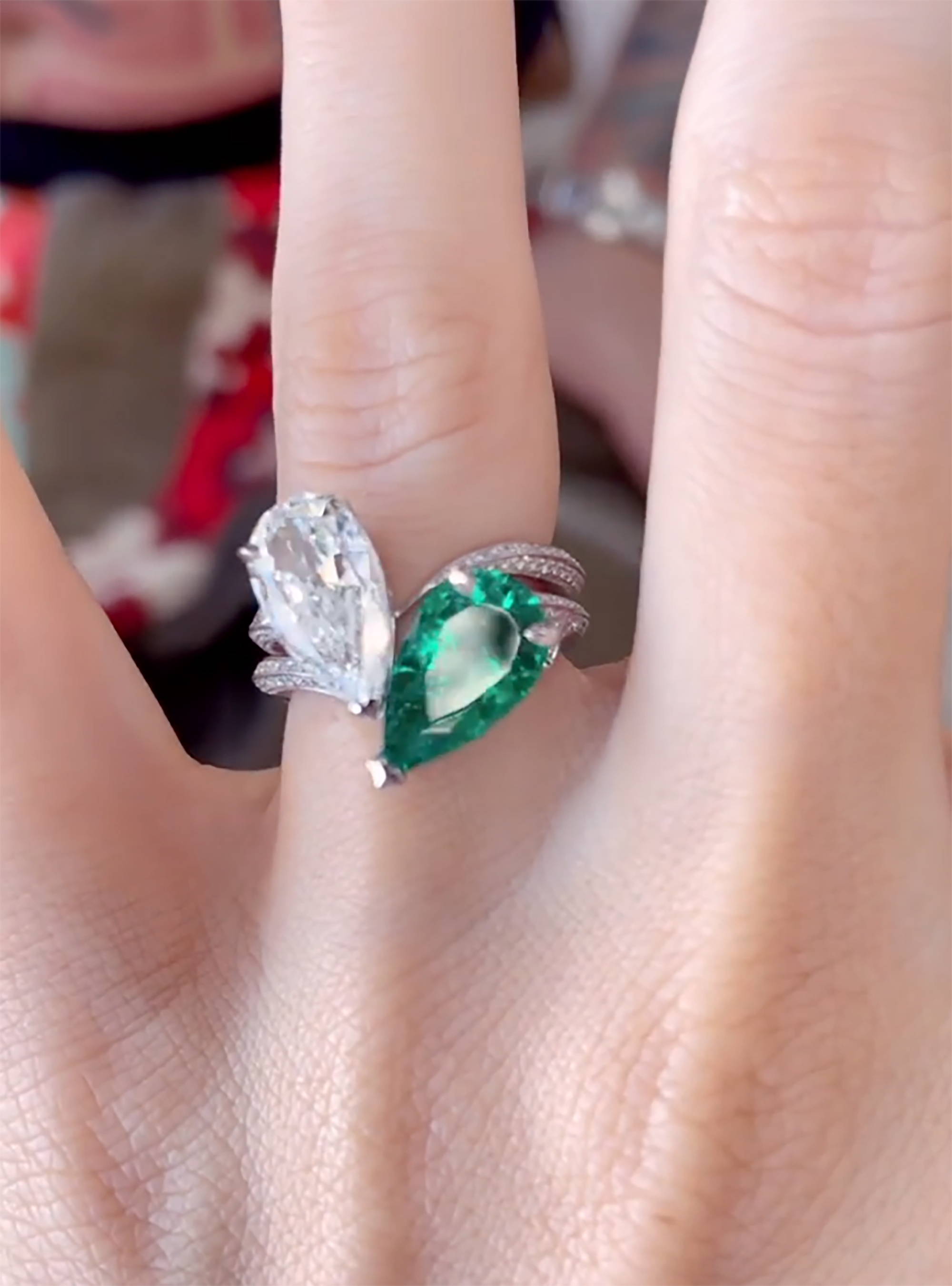 Let's get into the facts...
We don't doubt that this ring doesn't have meaning, but here's why we always recommend diamonds and sapphires. Emeralds are a rare, beautiful and gloriously green gemstone. We're asked almost weekly if we work with this stunning gemstone, and we do, we love to! But not without telling customers a few important facts about Emeralds first.
Known for being brittle, Emeralds can be worn daily, but they must be worn with care, as they're prone to knocks and scratches.
Inclusions are tiny imperfections which can be found within the gemstone. They can range from veins to small bubbles under the surface. In Emeralds, whilst they make the stone unique- they should be observed with caution as inclusions close to the surface of the stone could force it to crack.
Emeralds don't respond well to lotions, potions and chemicals, so any Emerald rings would need to be removed for showering and cleaning etc.
Our CEO and Principal Designer Jessica adds, "We definitely expect to see more asymmetrical design requests in the next year following Megan Fox's gorgeous engagement ring pictures on her partners (@machinegunkelly) social media. Pear cut stones historically have remained popular with our customers, but we expect to see more requests for these too. Whilst we love Emeralds, it's always a good idea to offer green sapphires as an alternative as they're much more durable than emeralds and can be worn everyday. Where a customer really wants an Emerald, I'd suggest setting it in a more durable setting such as a cabochon or rub over setting to keep that precious stone safe."
Here's a look back at some of the emerald rings
we've created over the years.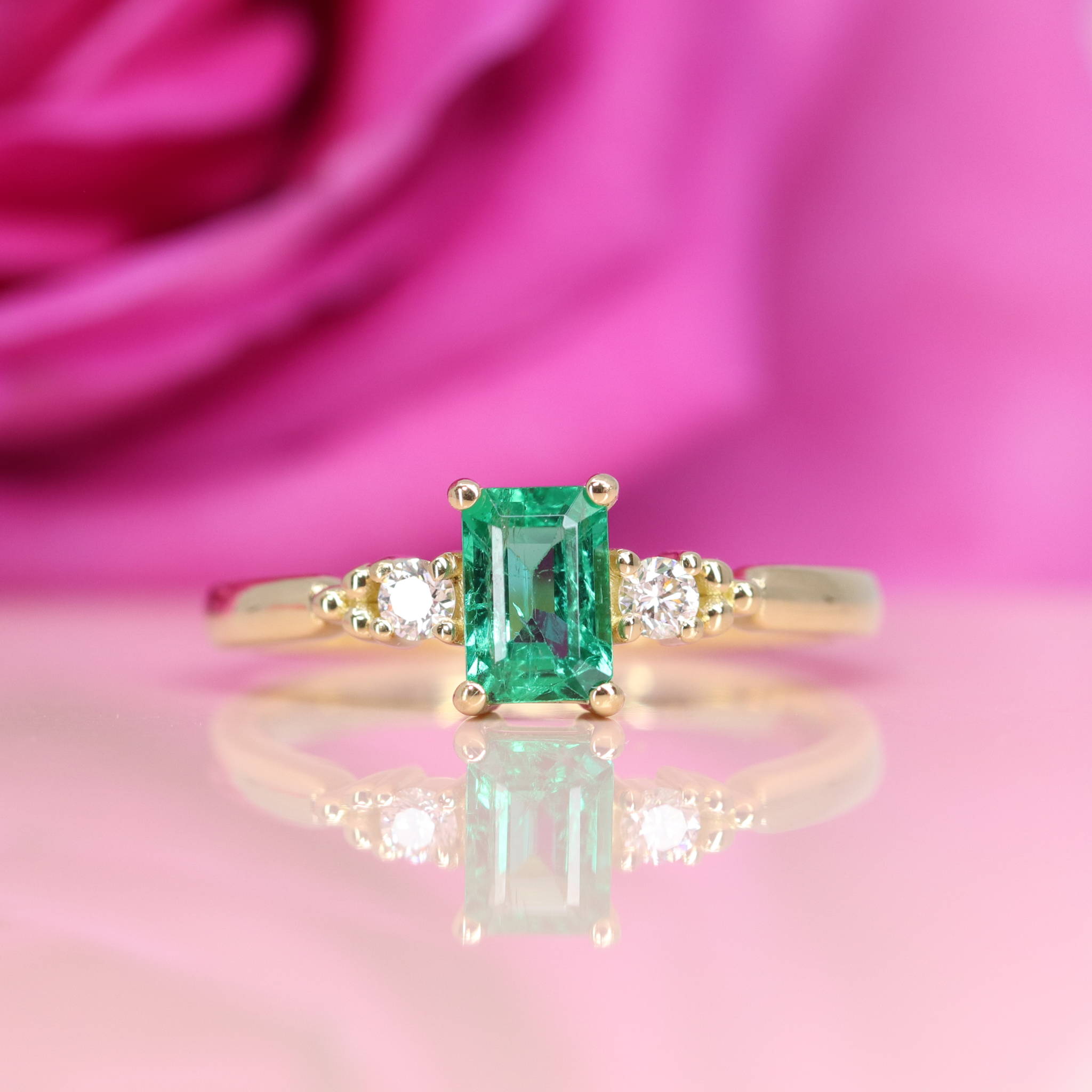 This bespoke customer went for our Natalia design with an Emerald centre stone set into a yellow gold band.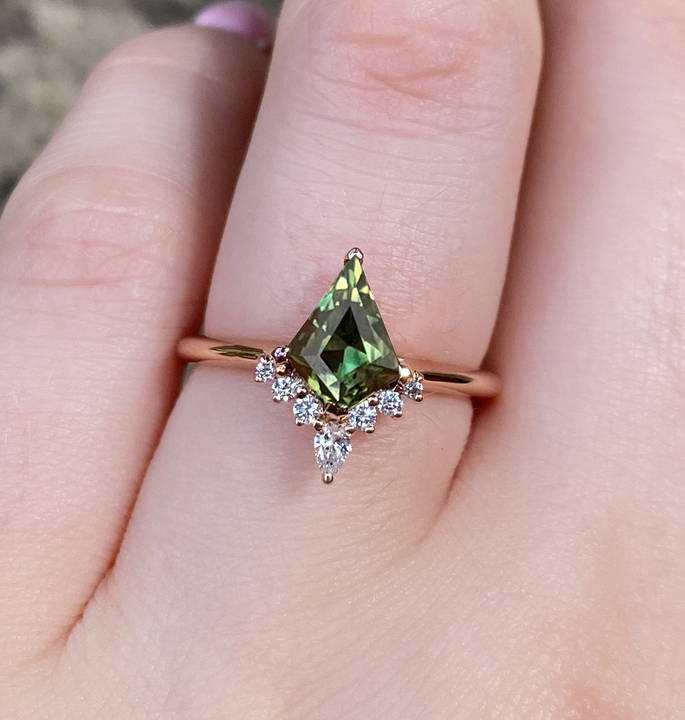 This bespoke customer came to us wanting an Emerald centre stone, but opted for a Sapphire rather than an Emerald for strength.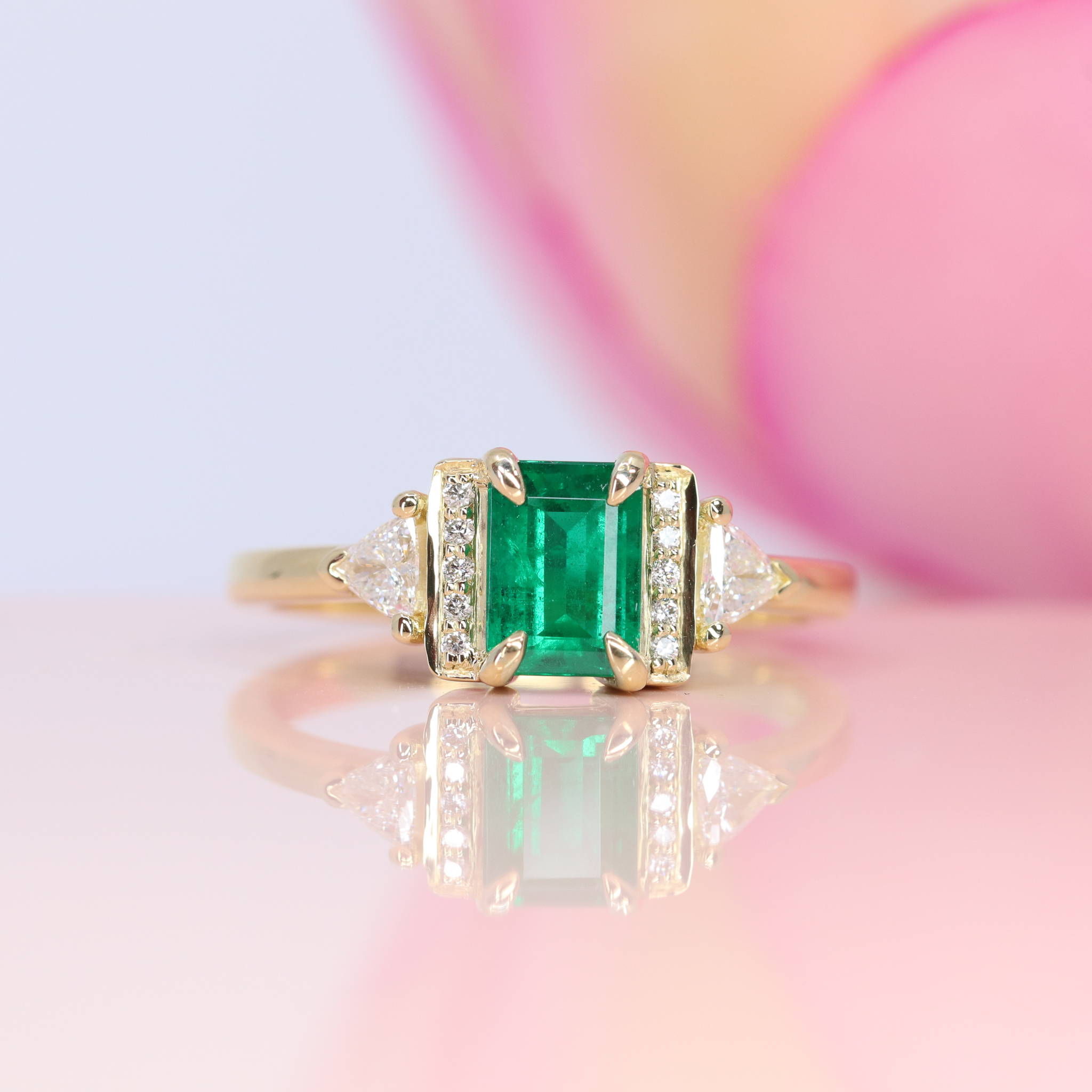 Here's an Emerald bespoke piece we created for a customer with inspiration from our Ophelia design.
For some, an Emerald is the only option!
Although we don't hold Emerald engagement rings in our ready-to-ship collection, we can work with you to create your dream bespoke ring.
---