Embracing the Unique Beauty of Salt and Pepper Diamonds
Known affectionately as 'Rustic Diamonds' or 'Galaxy Diamonds', salt and pepper diamonds are like the rebels of the diamond world. With inclusions that appear black and white, they are distinctive and encapsulating from every angle. What makes these diamonds so intriguing? It's all in those distinctive and encapsulating inclusions that come in shades of black and white. These inclusions, often likened to the specks of salt and pepper that sprinkle your favourite dishes, form intricate patterns that seem to dance within the gemstone. And the magic doesn't stop there—these patterns are visible from every angle, each with its own unique personality, no two stones are the same!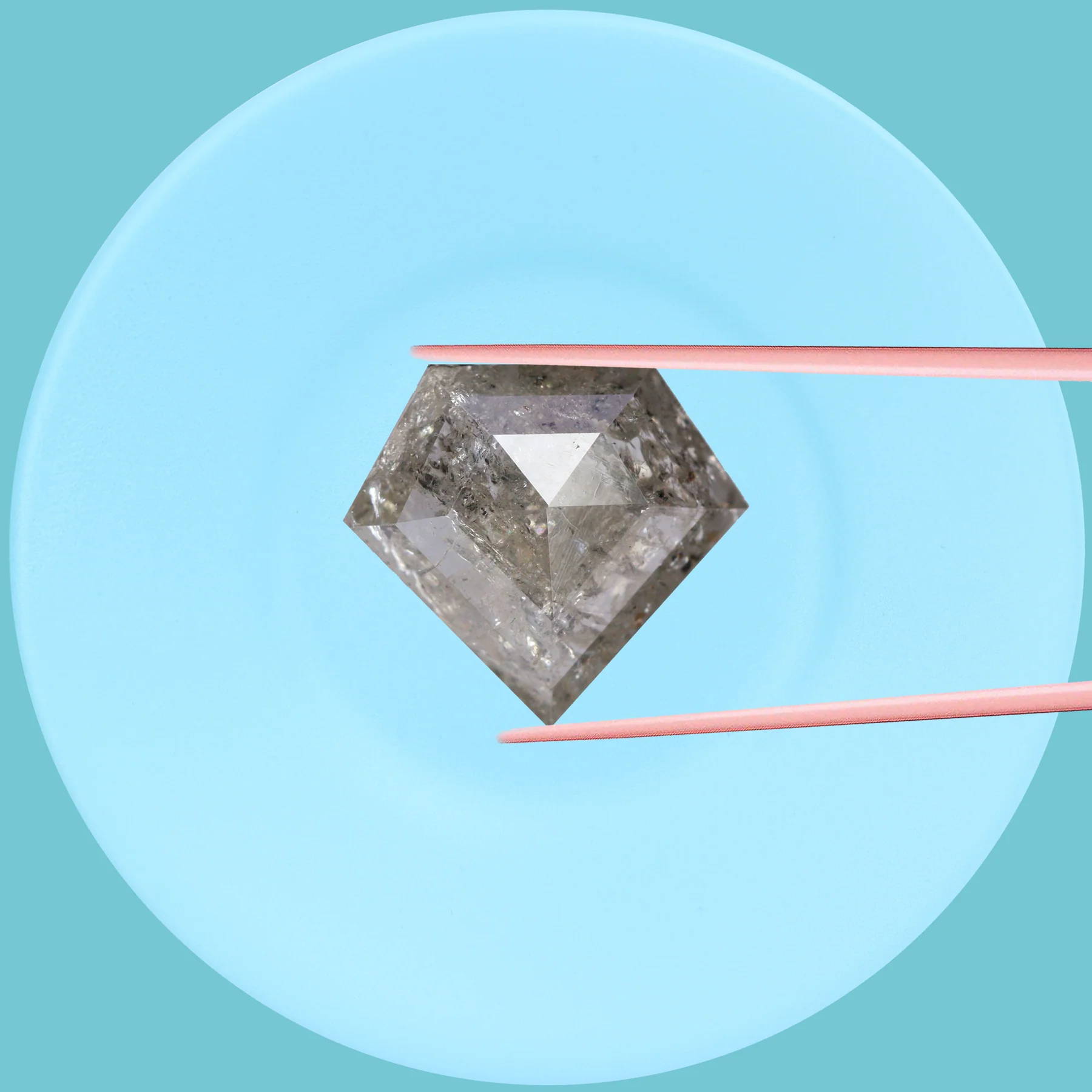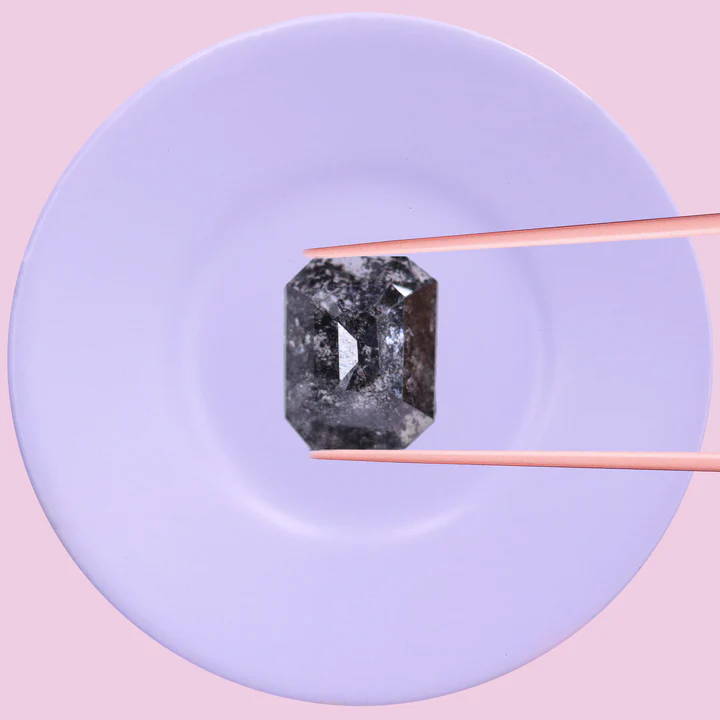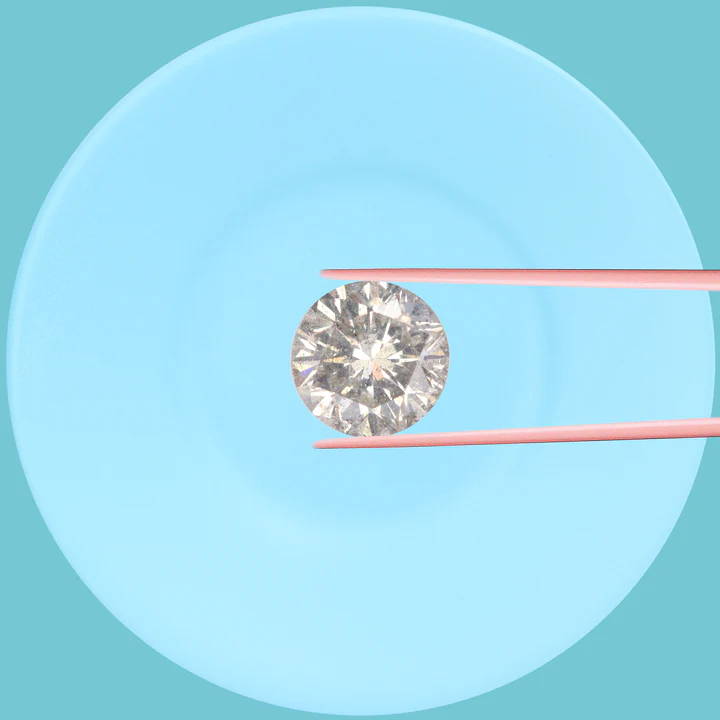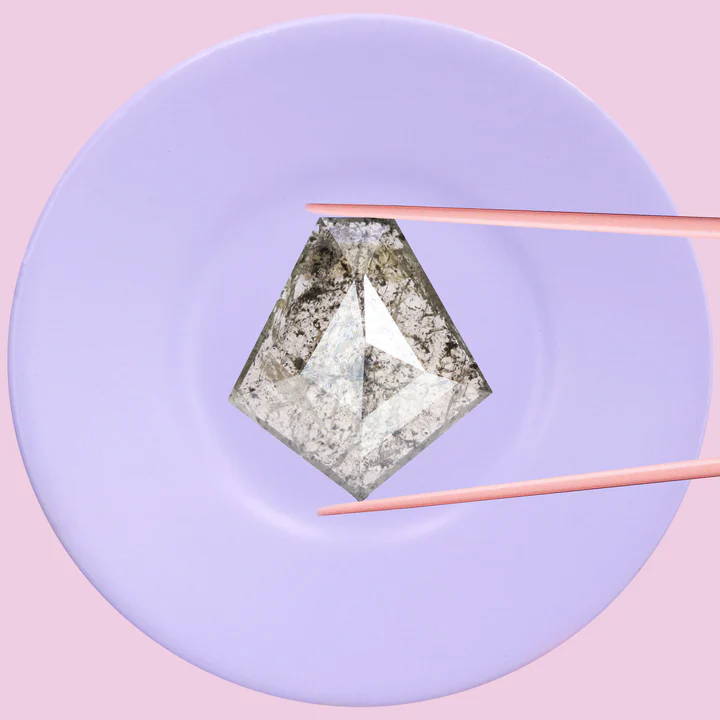 For centuries, these unique salt and pepper diamonds have quietly existed in the shadows of their more conventional counterpart, the white diamond. However, in recent times, they've experienced a remarkable journey from being overlooked to proudly claiming their spot right next to the white diamonds. This shift isn't just about appearances; it's a testament to evolving values.
People are wanting more bang for their buck and putting more emphasis on the ethicality of stones; Salt and Peppers were unbelievably once discarded! Now, with their distinctive charm and renewed significance, Salt and Pepper Diamonds are now treasured for their individuality and ethical considerations.
Whilst a white diamond reflects the light away from the stone, creating a sparkle, Salt and Peppers draw the eye into the complexity and varied depths of the stone. Thanks to the popular Rose Cut often used, the effect is like a candlelight glow, which can be created in any shape.
These diamonds exist in a range of colours; Ice white, Pure Pepper (dark and moody) and earthy tones to boot! The Ice White Salt and Peppers; the lightest in the spectrum, range from perfectly white to dusky grey.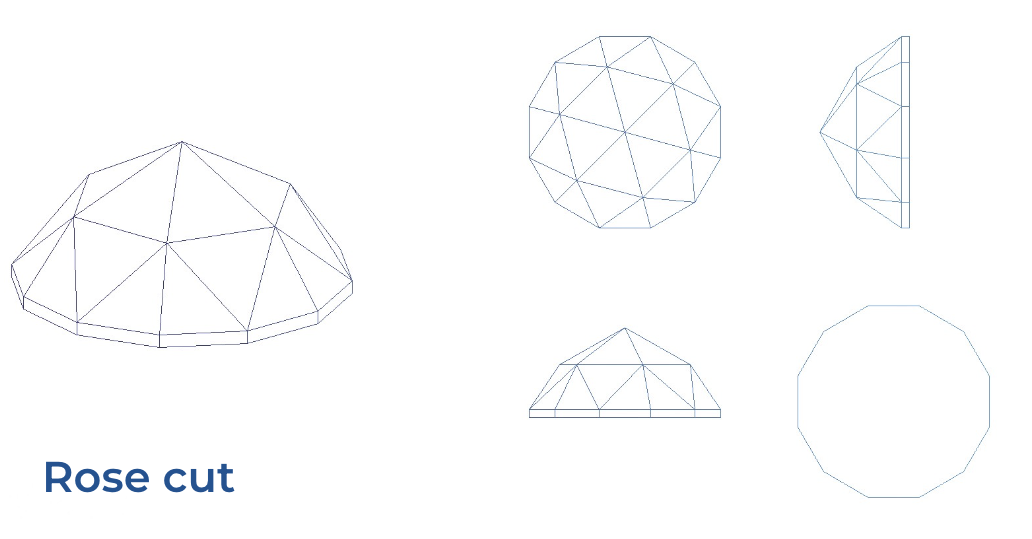 These stones literally 'pop' when placed in a white gold or platinum setting. Not to be forgotten, there are even unique orange salt and pepper diamonds, adding a touch of warmth and vibrancy to this already diverse range of colours.
In the captivating realm of gemstones, Salt and Pepper diamonds stand as a testament to the evolving perceptions of beauty, individuality, and the profound stories that Earth's treasures can tell. These diamonds, once overlooked and discarded for their unique inclusions, now symbolise a shift towards valuing authenticity and celebrating the imperfect beauty that life itself embodies.
Their journey from being brushed aside to becoming cherished expressions of nature's creativity mirrors the broader journey of embracing diversity, appreciating the nuances that make each creation exceptional, and recognising the profound stories etched within every facet. As we adorn ourselves with these gems, we not only adorn our bodies but also honour the rich history, intricate processes, and remarkable moments that have shaped these diamonds over the course of billions of years.
Salt and Pepper diamonds, with their distinct allure and unfiltered charm, invite us to cherish the beauty in imperfection, and to celebrate the remarkable journey that transforms the ordinary into the extraordinary!