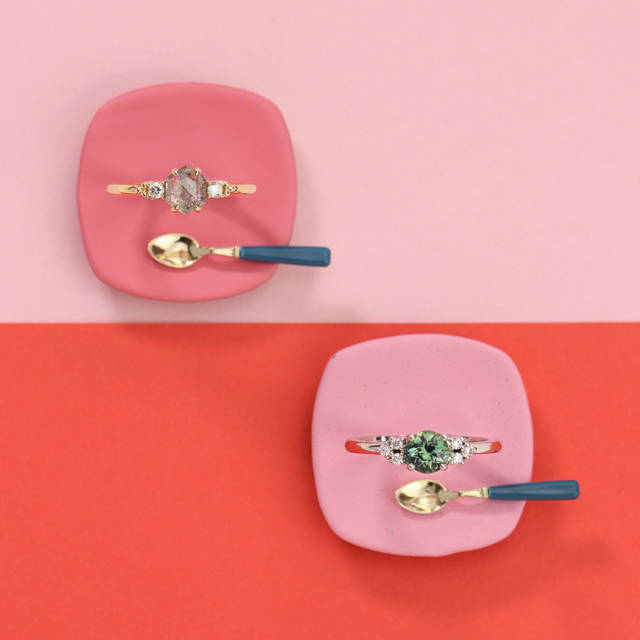 Fine diamonds deserve the finest metals. That's why we only work with gold and platinum. Celebrated for standing the test of time, these alluring metals are the perfect accompaniment to your gemstone. But which one should you choose? What's the difference between carat weights? And why should you match metals when you wear rings together?
Our guide aims to answer these questions.

YELLOW, ROSE AND WHITE GOLD
Gold is an incredibly versatile material and one jewellers love working with. It doesn't tarnish, oxodise or corrode easily, which makes it a perfect choice for fine jewellery. However, pure gold is incredibly soft, which is why it is combined with other metals such as silver, nickel, copper, manganese, iron, tin and titanium to make it more hard wearing.

Platinum is a luxurious choice for fine jewellery. Like gold, it doesn't tarnish, oxodise or corrode easily. With a highly polished bright white appearance, it's incredibly popular for engagement and wedding rings. For customers choosing a white metal, we always recommend Platinum over White Gold, as it doesn't need to be plated to keep its appearance.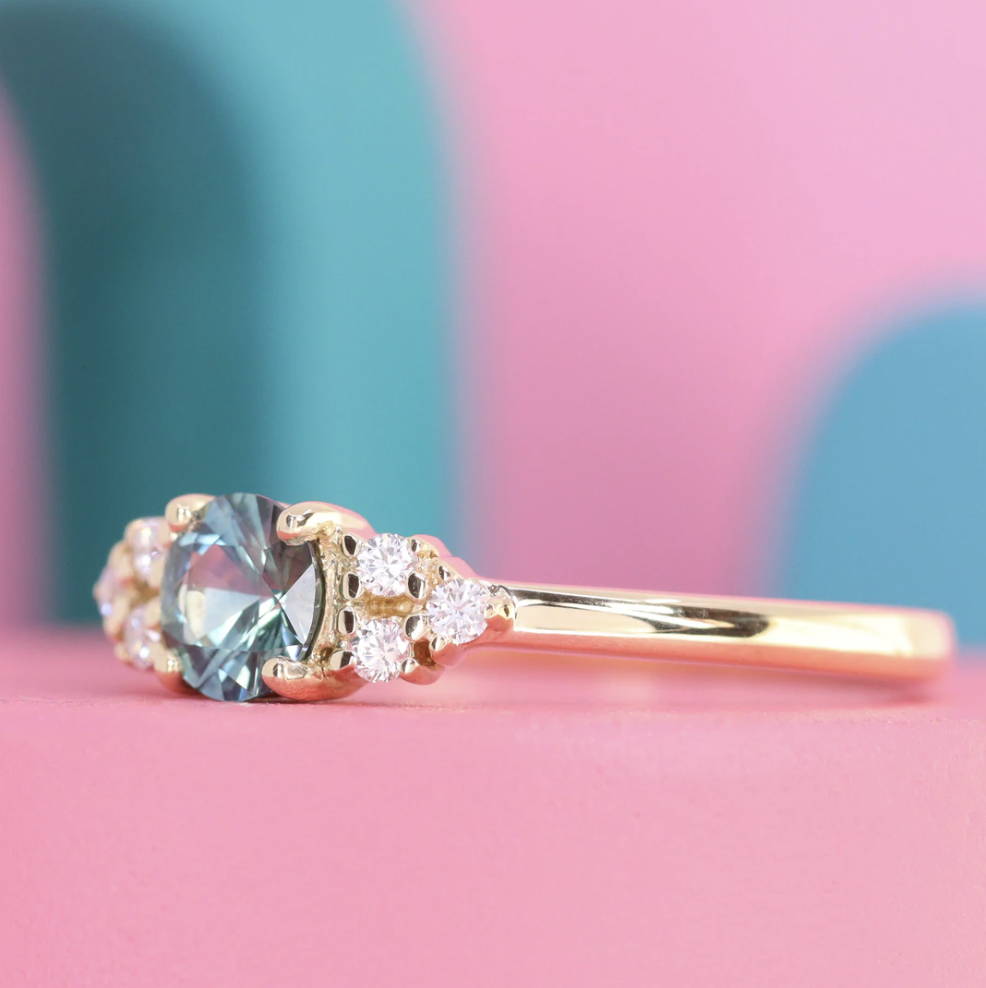 The Top 5 gold producing countries in the world are China, Russia, Australia, USA and Canada.
However, over 90% of the gold used in our pieces is recycled.
The most well known colours are white, rose and yellow gold. Other colours are available but are often plated.
Gold is the most non-reactive of all the metals, making it a great choice for jewellery.
This precious metal has been found on every continent on earth.
Known as 'Karat' in North America, carat refers to the percentage of pure gold vs alloys.
9ct Gold is the most wallet friendly option. Yellow and rose golds often have a more subtle hue than purer forms. At 37.5% purity, it's higher proportion of alloys makes it durable.
HALLMARK: 375

14ct Gold is much more common for customers outside of the UK. At 58.3% purity, it's the sweet spot between the more affordable 9ct and more pure 19ct.
HALLMARK: 585
18ct Gold is the highest gold purity we are able to work with for stone set pieces. At 75% Gold, it's colour is much more intense that 9ct and 14ct and is more expensive.
HALLMARK: 750
The final colour of your piece is determined by carat (the % of gold) and the other metals it has been combined with (known as alloys).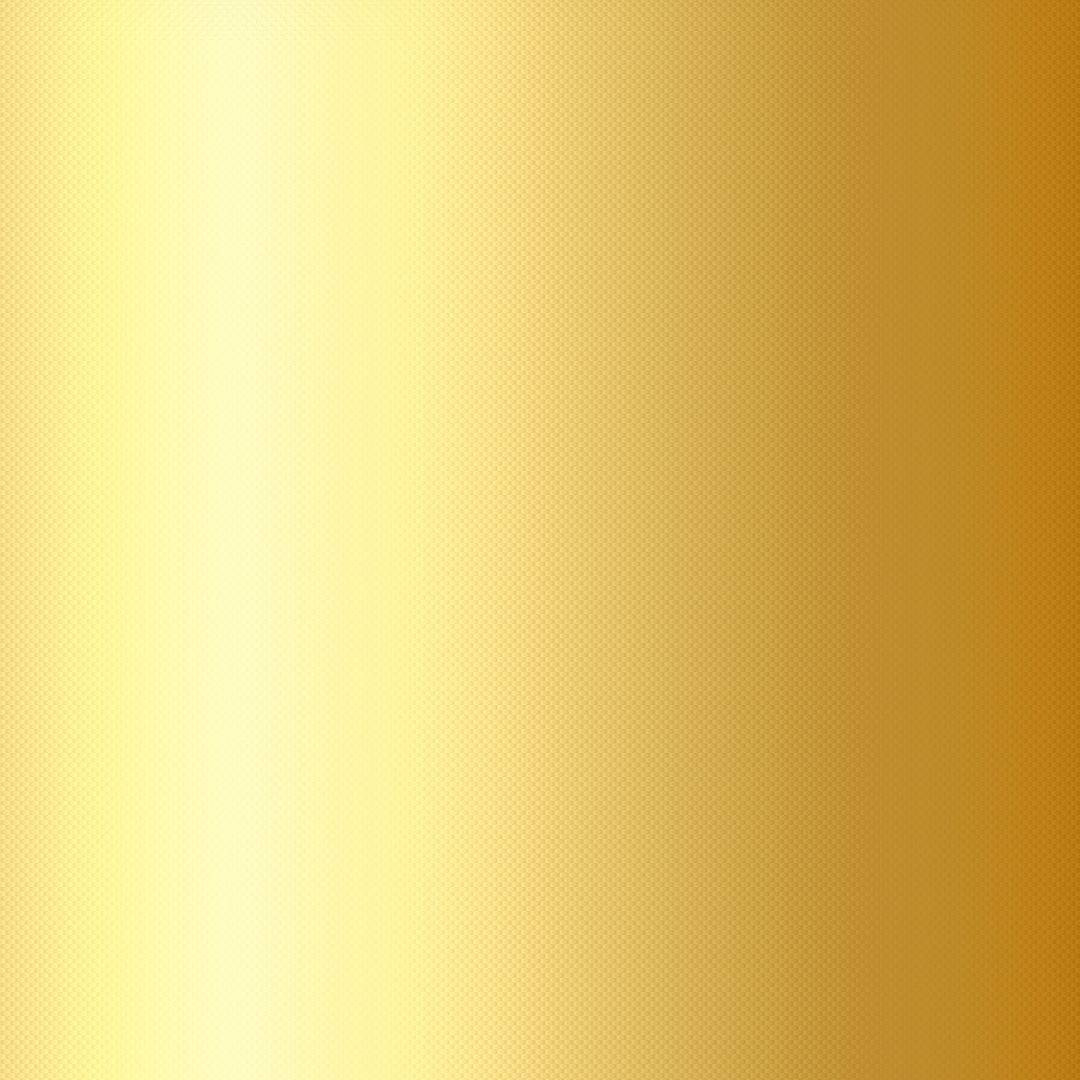 Typically alloyed with silver, copper and zinc.
A higher carat results in a warmer and brighter colour.
Alloyed with copper to achieve a pink hue, plus silver.
A higher carat results in more intense colours.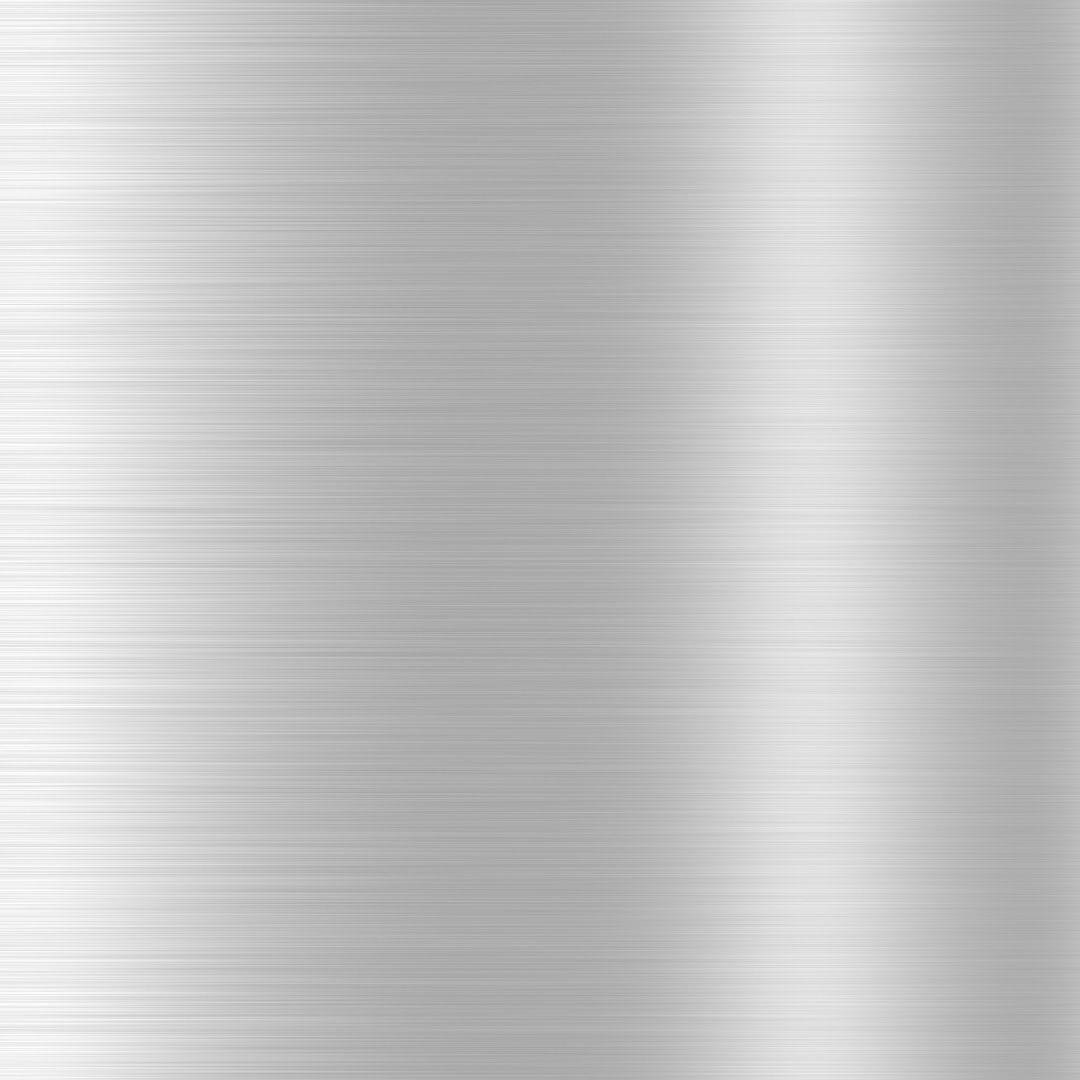 Typically alloyed with palladium, nickel and zinc.
Due to rhodium plating we often recommend platinum.
All of our pieces are made using a minimum of 90% recycled gold. This environmentally friendly alternative reduces the need to mine, and instead focuses on purifying existing metals to be repurposed. The only difference between a ring made from recycled gold and one made using mined gold is that i's kinder to the earth.
To ensure all of the gold we use meets our ethical standards, it is always 'chain of custody'. This means that it has been sourced, traced and process through a documented supply chain, where ethical standards have been met throughout.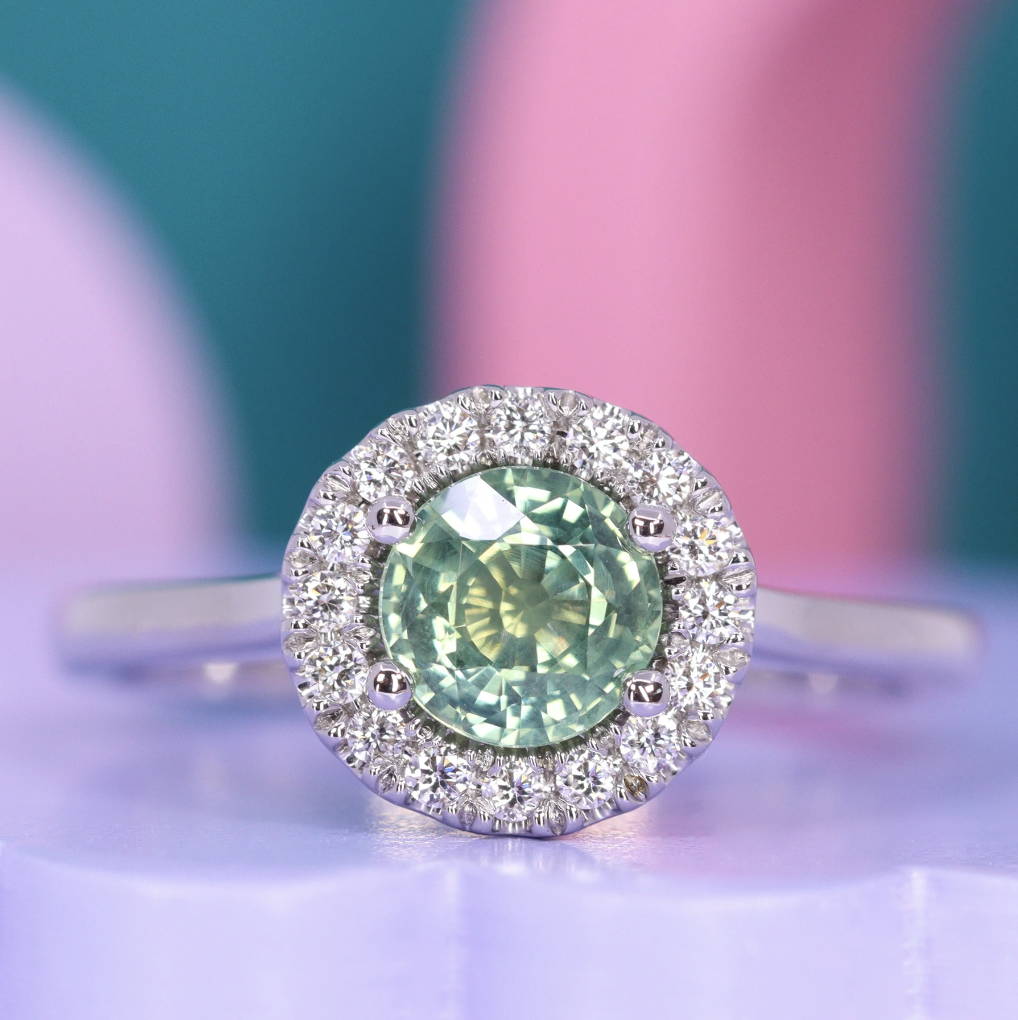 The Top 5 platinum producing countries in the world are South Africa, Russia, Zimbabwe, Canada and USA.
50% of the platinum mined is used in catalytic converters.
The moon contains a higher percentage of platinum than earth.
Platinum is a life-saving metal and is the only one suitable for use in pacemakers.
At 95% purity, Platinum is one of the purest metals on earth.
A little known fact about Platinum is that it comes in different purities too.
Like gold, platinum in its purest form is relatively soft, so it needs to be alloyed with other metals such as palladium, nickel, rhodium and iridium. 95% is the most commonly used platinum grade for jewellery, and is used in all of our pieces.
HALLMARK: 950

Three other grades are recognised by the UK's hallmarking system. These are 85% (850), 90% (900) and 99% (999) although these are rarely used in jewellery in the UK.
HALLMARKS: 850, 900 AND 999

We believe rules were made to be broken - except this one. When choosing a ring to stack with an existing ring, such as a wedding or eternity ring, you should always match metals. When choosing gold, the carat should always be the same, and for platinum, the purity should be the same.
Why?
Quite simply, the tougher metal will wear away at the softer metal over time, causing avoidable damage.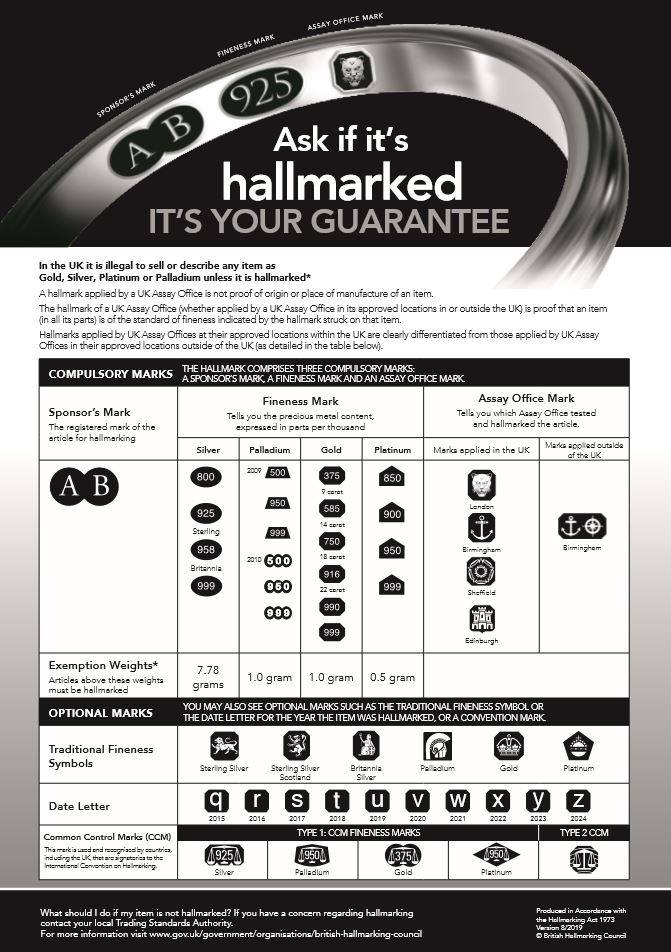 By law, all precious metal jewellery made from silver, palladium, gold or platinum must contain a hallmark. It is one of the oldest consumer protection laws in the UK, and ensures that your piece of jewellery is as described.
Hallmarking must be done by one of four UK Assay offices. Our local office is in Sheffield so each piece will include their hallmark, the fineness hallmark, and our hallmark with which is JFD.
Occasionally our pieces may include different hallmarks.
You can find yours on the inside of your band. All of our pieces also include the 'Jessica' signature so you know it's authentically ours