Room One, Cybor House,
1 Tapton House Road,
Sheffield S10 5BY
Jessica Flinn @ Room One is based on the ground floor of Cybor House in Tapton, which is on the corner of Manchester Road and Tapton House Road.
There is no external signage to our showroom space. To enter our building, use the gate closest to Manchester Road and continue up to the main door of the building (which says Cybor House).
To the left of the door you'll find our intercom system. Simply press the number '1' and the bell to call through to Room One.
Please note that we are operating on an appointment-only basis. If you arrive late to your appointment, we are unable to overrun as customers are booked in throughout the day - so your appointment may need to be cut short.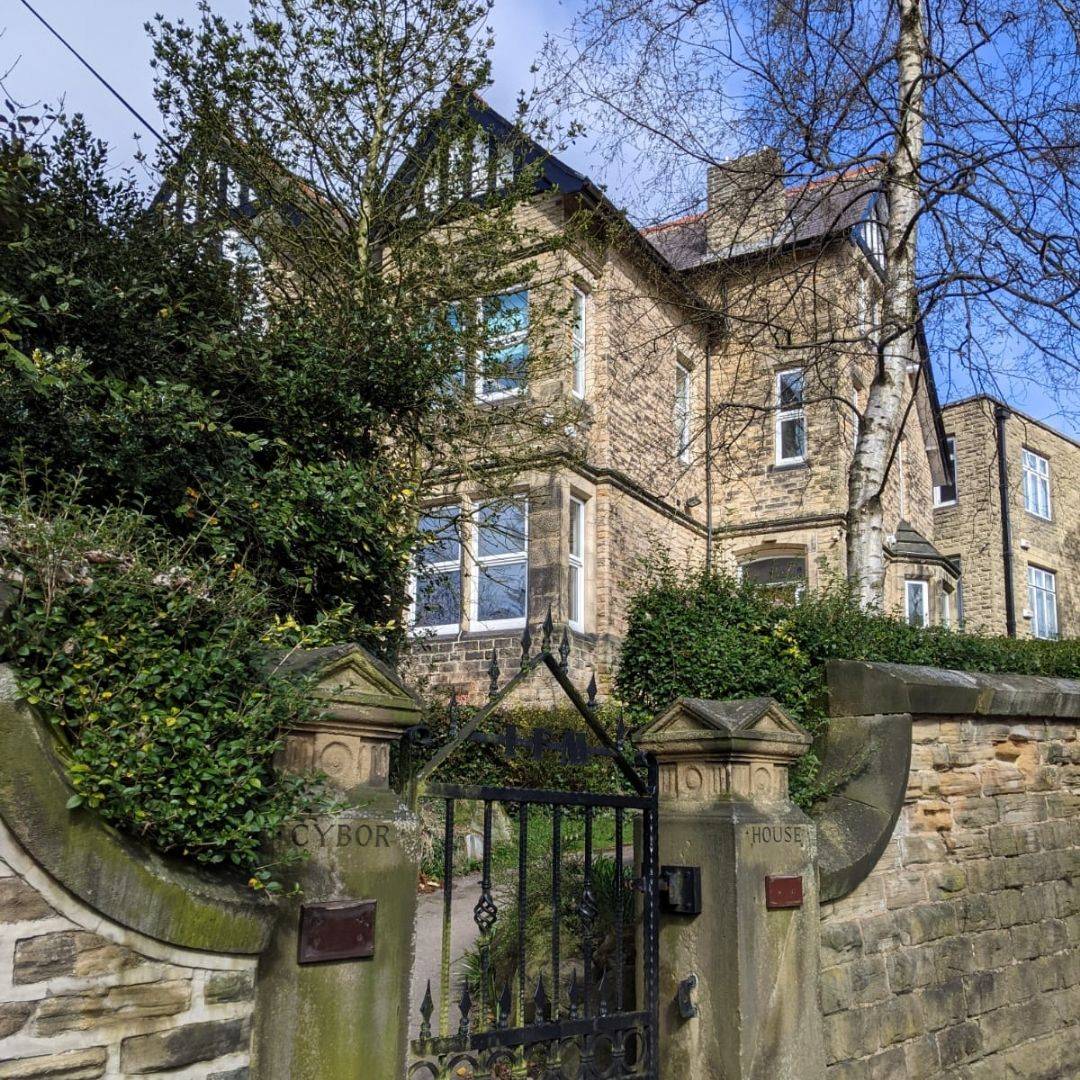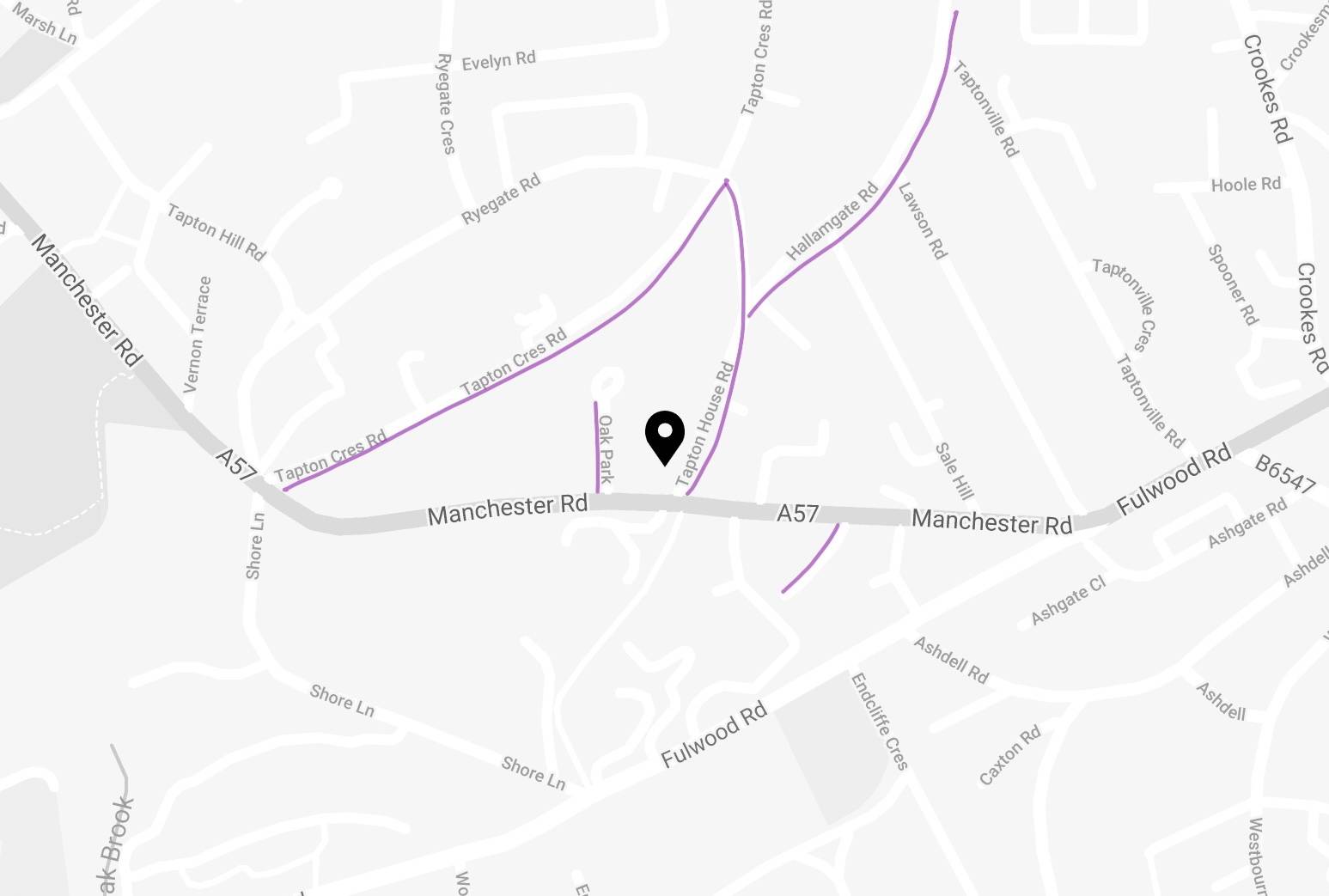 Whilst the construction of Hallam Towers is underway, on-street parking by our showroom is limited, particularly if you visit us on a weekday. If you are unable to find a space on our road, or on the locations marked in purple on this map, there are two car parks within walking distance:

Morrisons Upper Level Car Park, S10 3BB
Spooner Road Car Park, S10 5BL
Please allow time for parking ahead of your appointment.

You are in advanced mode.
You can turn it off in left sidebar. To use advanced options, you will need to enter your own Google Maps API Key.
Get Google API Key