USING YOUR RING MOULD KIT
Using your mould kit is one of the first steps to creating a perfect partnership of forever rings. Follow the instructions below to take an impression of your ring.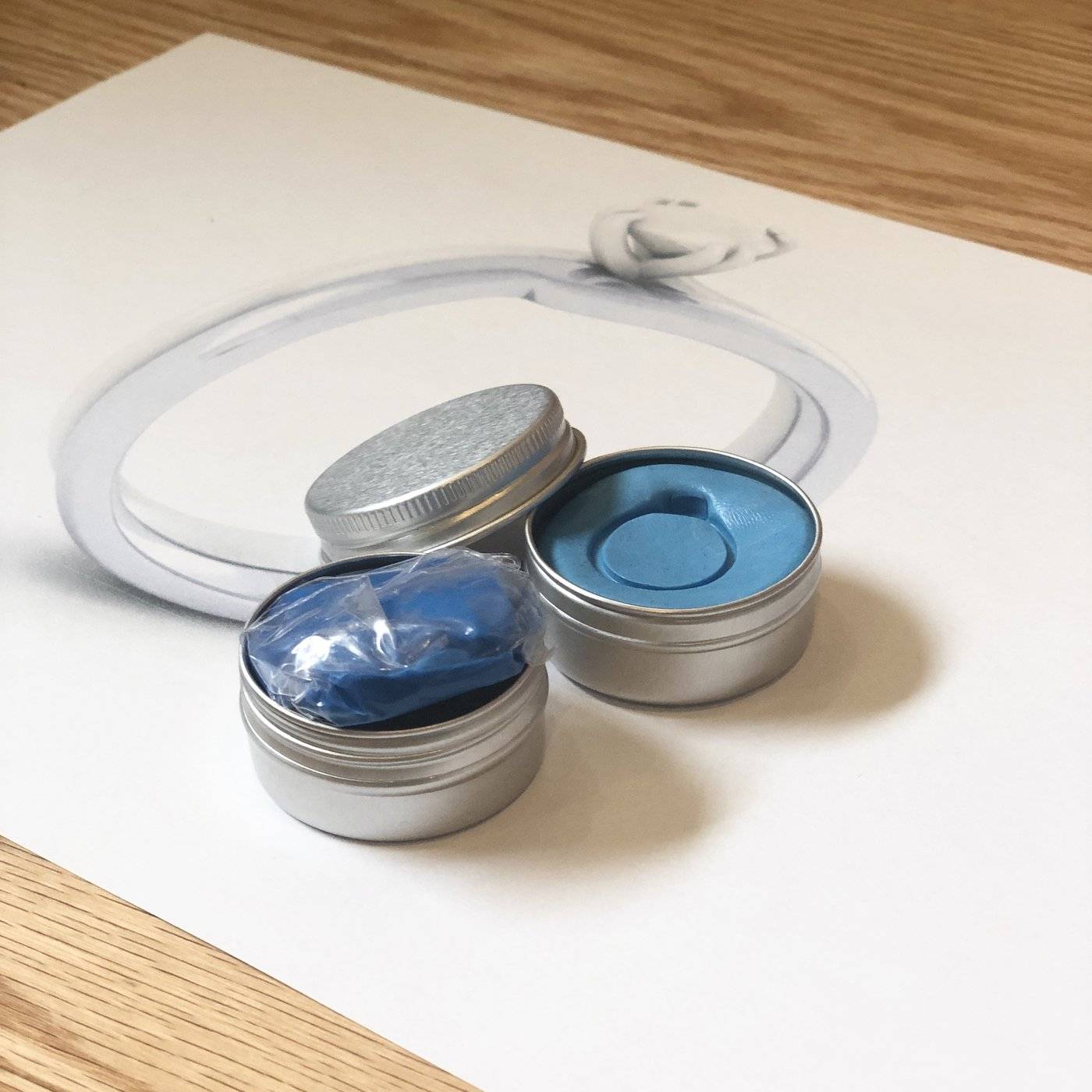 YOUR MOULD KIT
Inside your mould kit you will find:
1 x ball of blue putty
1 x ball of white putty
1 x round metal case

HOW TO USE IT:
1. Combine the blue and white putty using your hands until it is a consistent light blue colour.
2. Roll into a ball.
3. Place into the metal pot and gently press it into place with your thumb until it fills the pot.
4. Take your ring, place it into the centre of the putty and gently press until it is halfway in to the putty. The putty should be level with the band of the ring.
5. Wait 5 minutes. Grab a cup of tea, pour a glass of wine or simply enjoy five whole minutes of 'you time'.
6. Hey presto! Your ring mould is complete.
7. Return it to us so our design team can work their magic!
If you're having trouble using your ring mould kit, or if you have any questions, please email ruby@jessicaflinn.co.uk.