You'd be mistaken for thinking Jessica Flinn was a one woman show. Although Jessica started Jessica Flinn alone in a workshop, with just her tools and some very big ideas... ten years have passed, and a lot has changed.
Jessica Flinn is now a vibrant team of skilled designers, jewellers and forever ring advocates. We work tirelessly to create stunning salt & pepper rings, timeless sapphire rings, and stand-out wedding rings, all destined to capture precious moments and tell stories for lifetimes. We're no ordinary jewellers. We're a team with personality, creating rings with personality... for people with personality.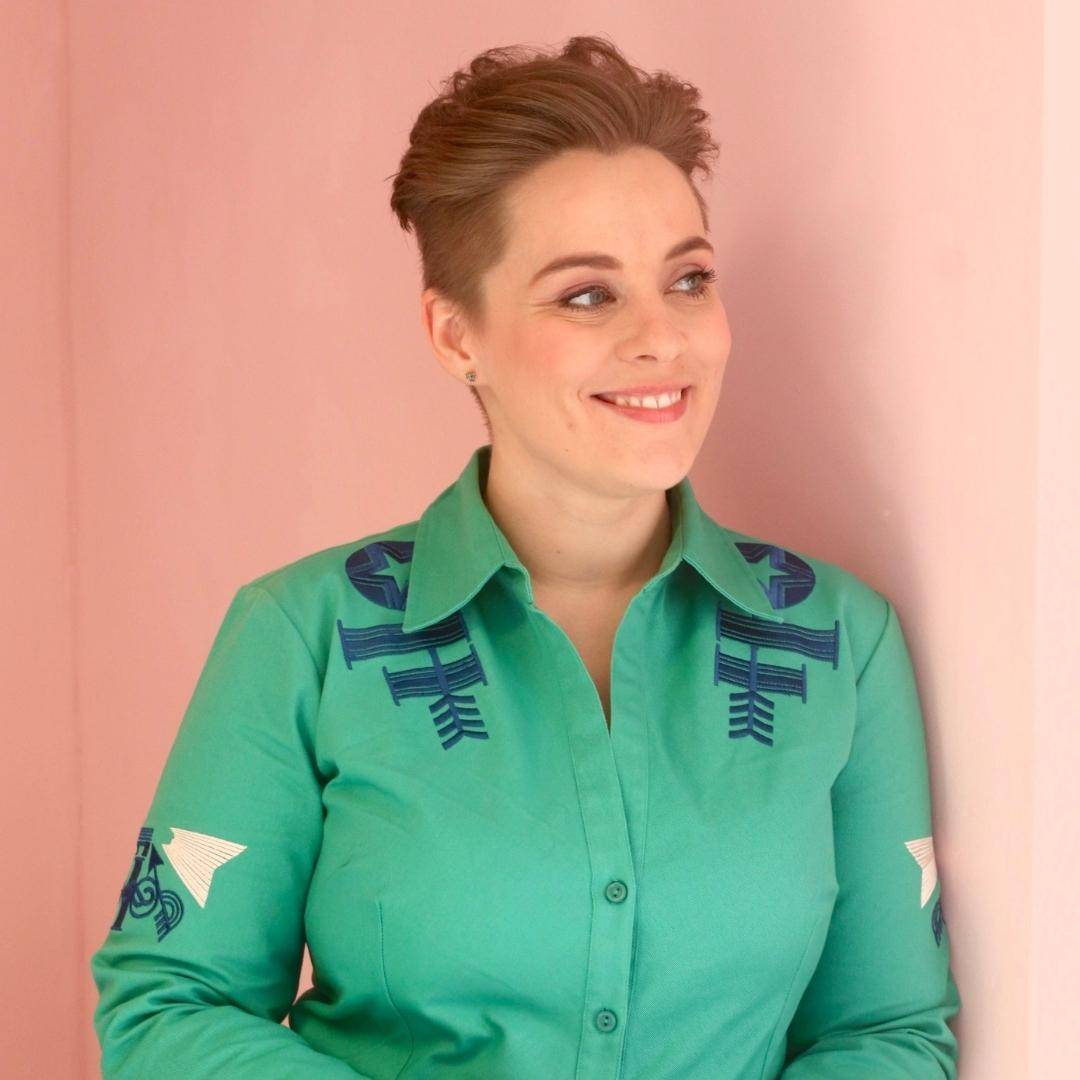 Jessica Flinn-Allen
Managing Director | Principal Designer
Jessica is the founder, principal designer and company director at Jessica Flinn. She manages all of the teams, along with working on new ring designs, sourcing gemstones, meeting with clients and bespoke projects.
Addicted to brightly coloured shoes and her Peloton bike, Jessica is also a keen traveller, lover of musicals and is currently training to be a private pilot and earn her license.
Carmen has to be her favourite ring. Named after her daughter, she's stunning just like her namesake.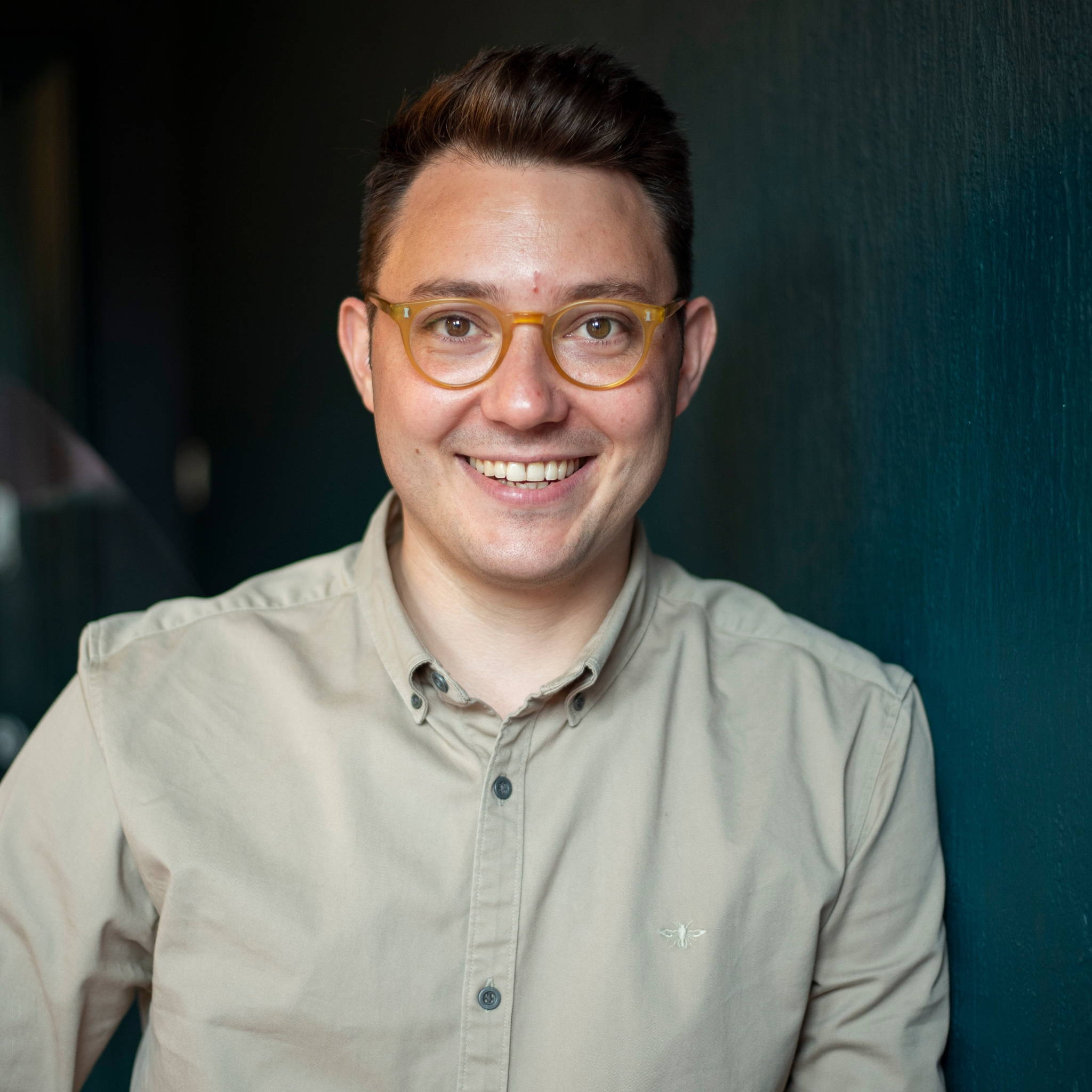 Ollie Allen
Creative Director
As Jess' husband, Ollie has been part of Jessica Flinn since it first began. A furniture designer by trade, Ollie has turned his creative skills to all aspects of the business. He's our resident photographer, procurement manager and keeps everyone looked after with his coffee making skills.
Ollie loves craft beer, cooking and exploring in the Peaks with Moss the dog. He also makes rings for Flinn & Steel Rings.

His favourite ring? It has to be the Ophelia.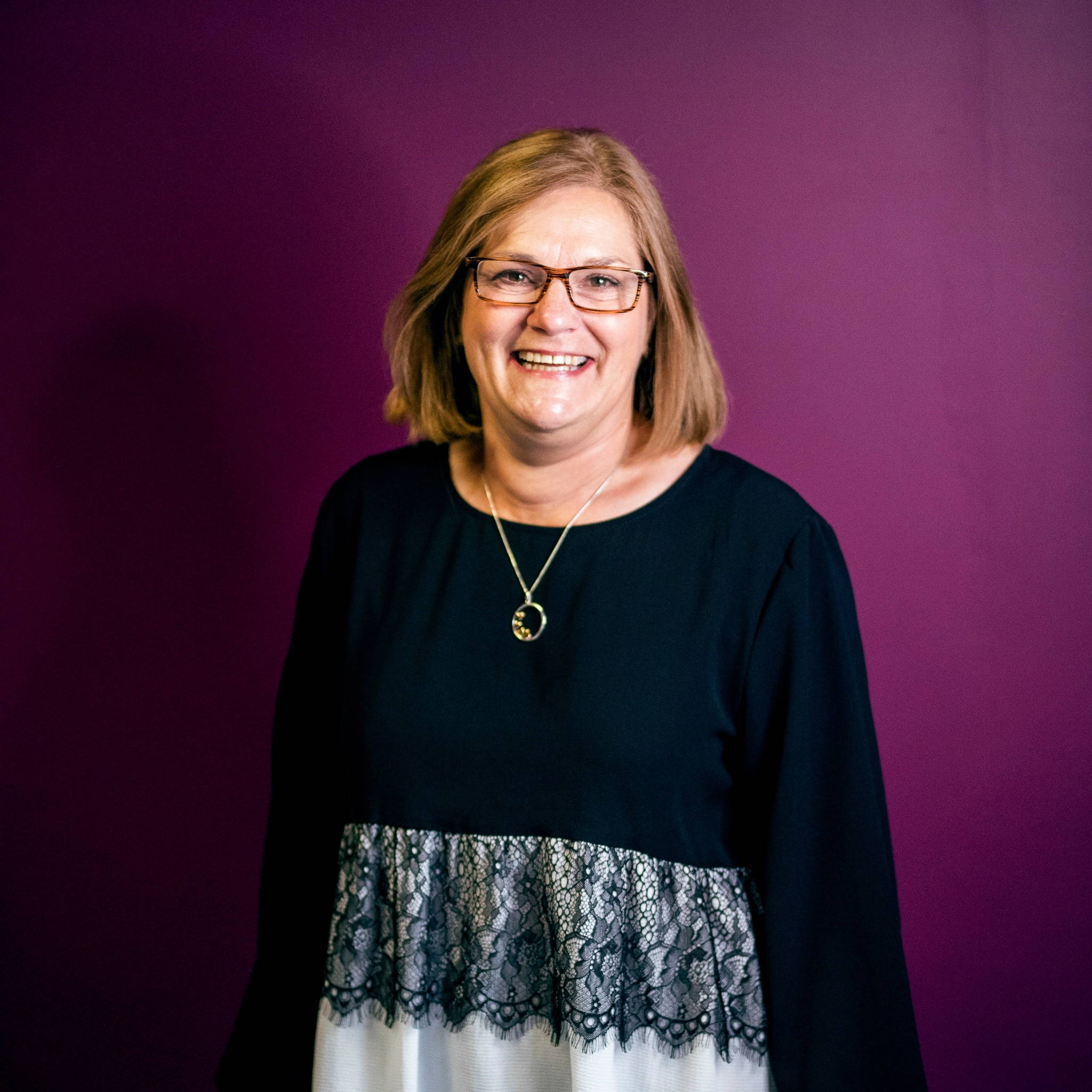 Rosemary Flinn
Finance Director
Rosemary is the HR & Finance Director and is on the Board of Directors for Jessica Flinn. Coming from a background of HR and Finance experience, Rosemary previously worked in Sunderland at Onyx Scientific Ltd for 10 years.
Rosemary is creative at heart, and loves spending her spare time on crafting, knitting, and sewing outfits for her grandchildren.
She has a true soft spot for Grace and Ophelia with a violet or pink diamond.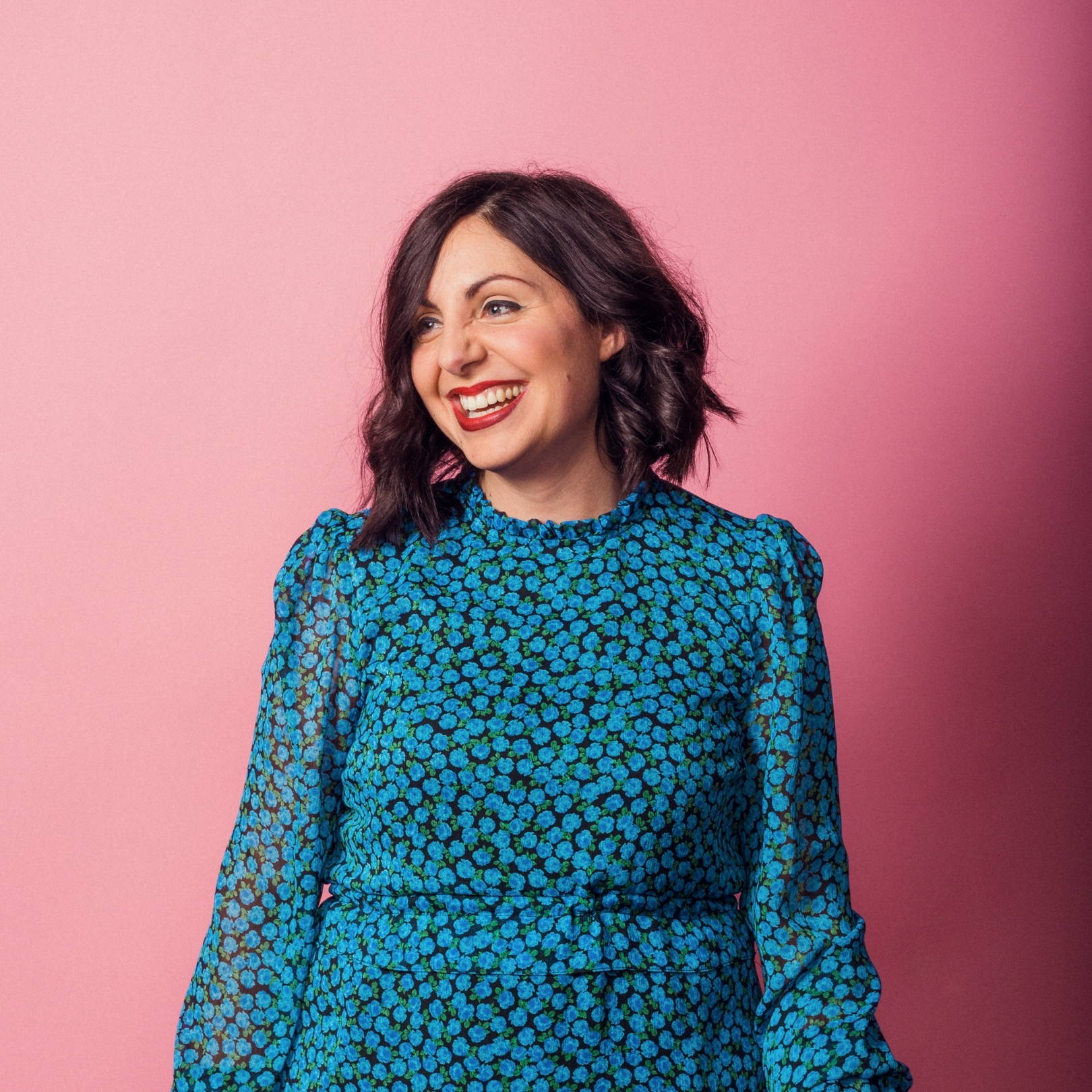 Hayley Toothill-Taylor
Group Marketing Manager
With 11 years of experience in the marketing industry, Hayley has spent most of her career working in marketing agencies on brands ranging from haircare to plumbing, and even Government Agencies.
She's charged with overseeing the Jessica Flinn brands and looking after a four-strong Marketing Team.
A lady of many talents, Hayley is a potter, crocheter, musician and writer. She loves a treasure in charity shops, and going on adventures with her toddler.
Her favourite ring? It's got to be Isabelle.
Emma Fathers
Junior Designer
With a traditional jewellery background, Emma has a wealth of diamond, gemstone and precious metal knowledge.
She supports Jess on designing new collections, sourcing gemstones and stock, product photography for the website and is one of our resident hand models.
Her pastimes out of work include drawing, designing, taking hikes in the Peak District with her rescue dog, and throwing shapes in her kitchen.
Her favourite ring? The sparkling green/blue Adaline.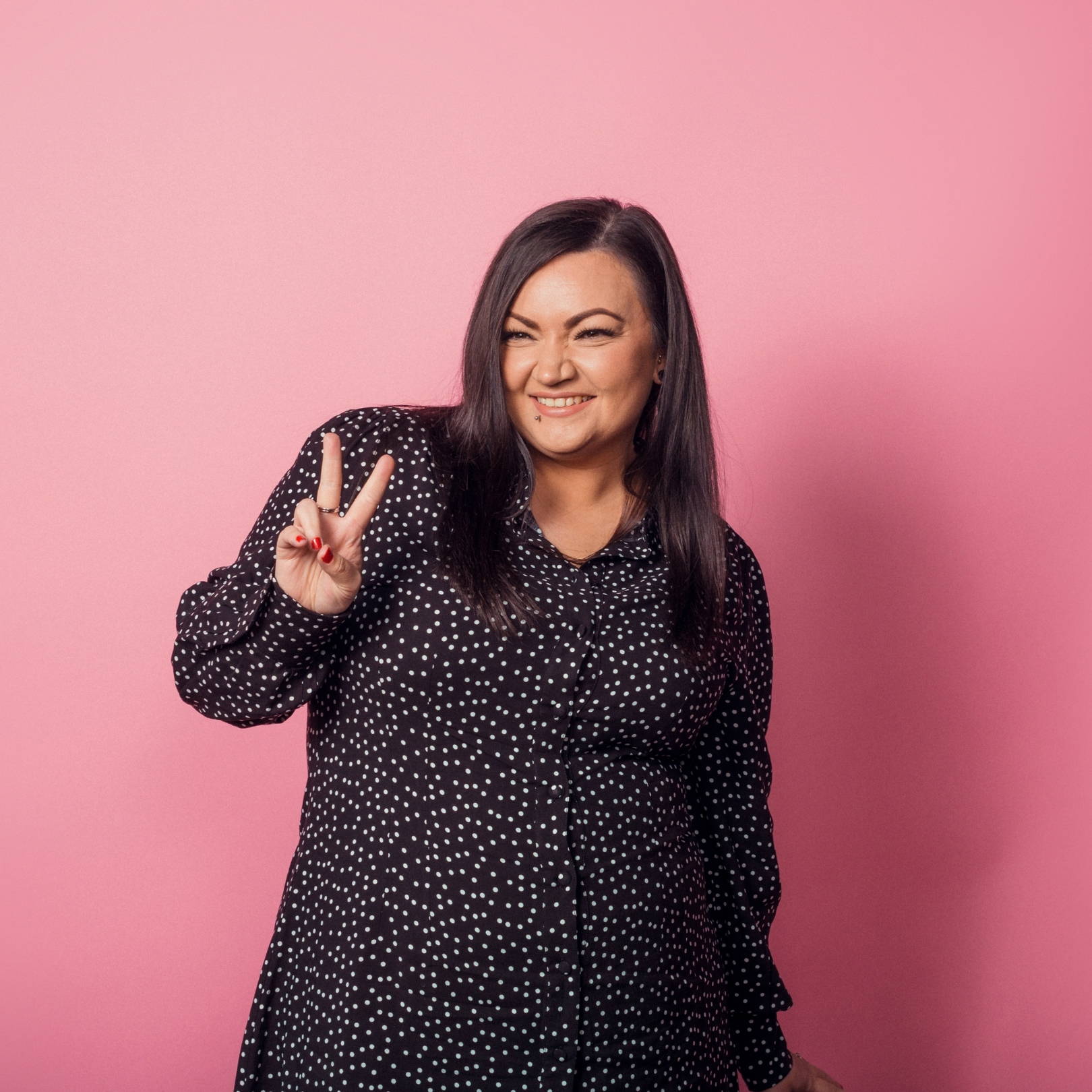 Amy Wright
Laser Technician
Amy has 15 years under her belt as a laser engraver, working at the Sheffield Assay Office as a Laser Technician and Hallmarker.
When Amy isn't engraving rings for us and Flinn & Steel Rings, she can be found spending time with her daughter and husband and watching true crime documentaries.
She has also just welcomed a super cute Lakeland Terrier to her family called Ned.
Amy loves the Callie so much, she's got one!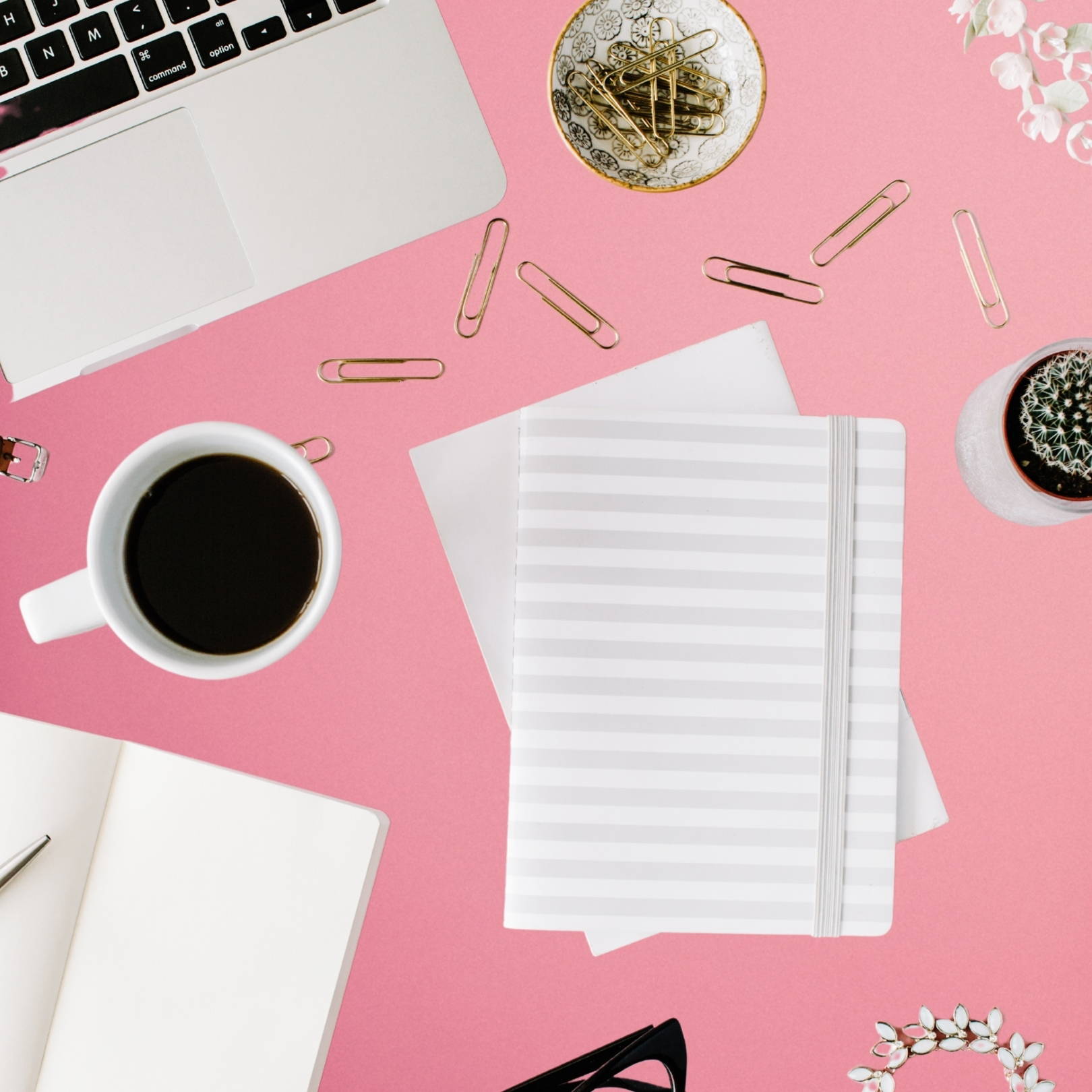 Amy Hulbert
Operations Manager
Amy works on both sides of the business for Jessica Flinn and Flinn & Steel Rings. She knows exactly where each ring is at any given time, and ensures every ring is dispatched safely to its forever finger.
When she isn't organising our many dispatches, Amy can be found catching up on the latest episode of Queer Eye, watching movies and eating out with friends.
Amy's favourite ring has to be Arden! She is a true art deco beauty, with all the class and just a little bit of sass!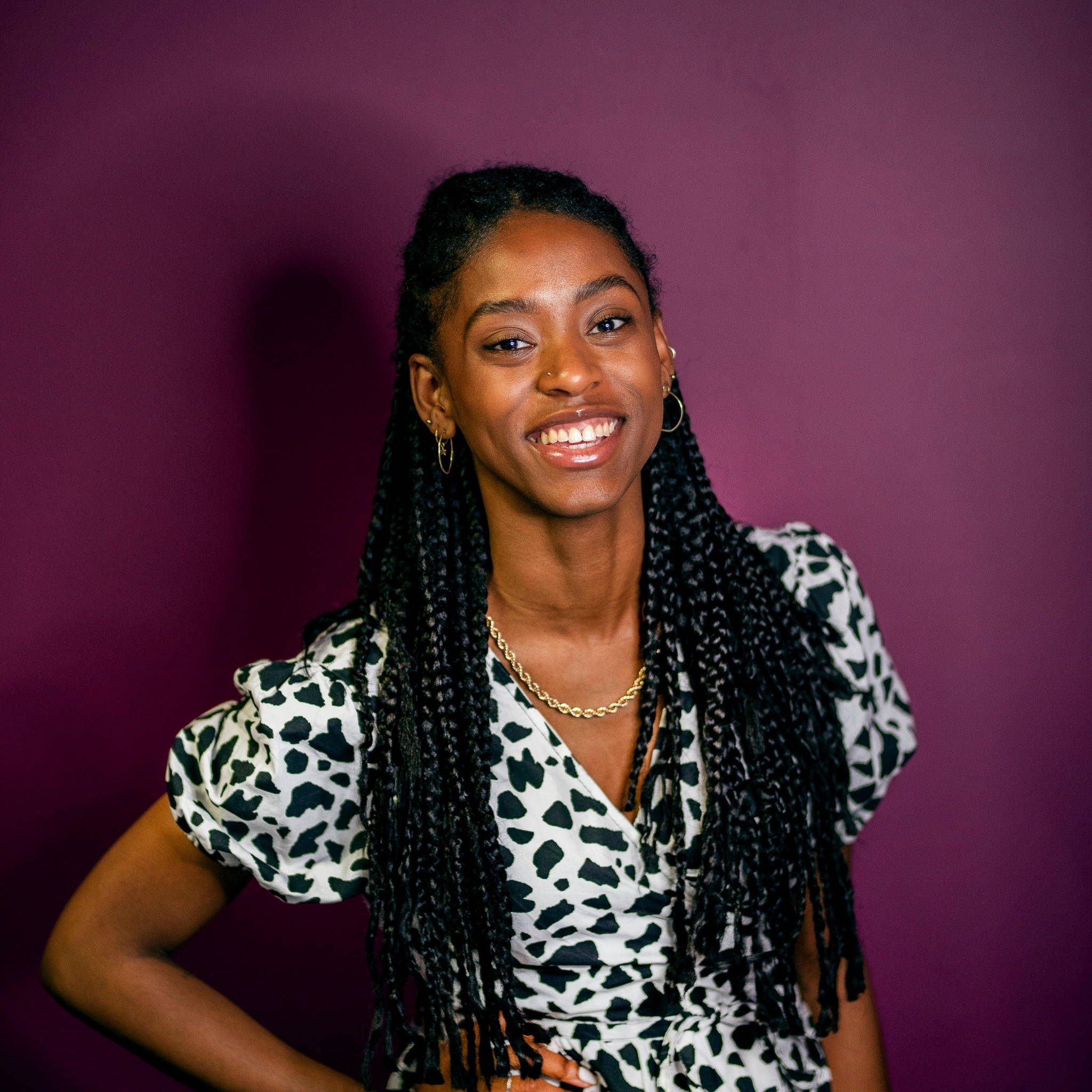 Charlotte Johnson
Sales and Design Assistant
Charlotte is a trained fashion designer and is responsible for taking customer design ideas from concept to finished piece.
She spends her days sourcing beautiful gemstones and designing bespoke rings. In her spare time she uses her skills as a fashion designer and spends lots of time being creative on Illustrator.
If she had to pick some of our rings herself it would be the Ophelia and Arrietty combo.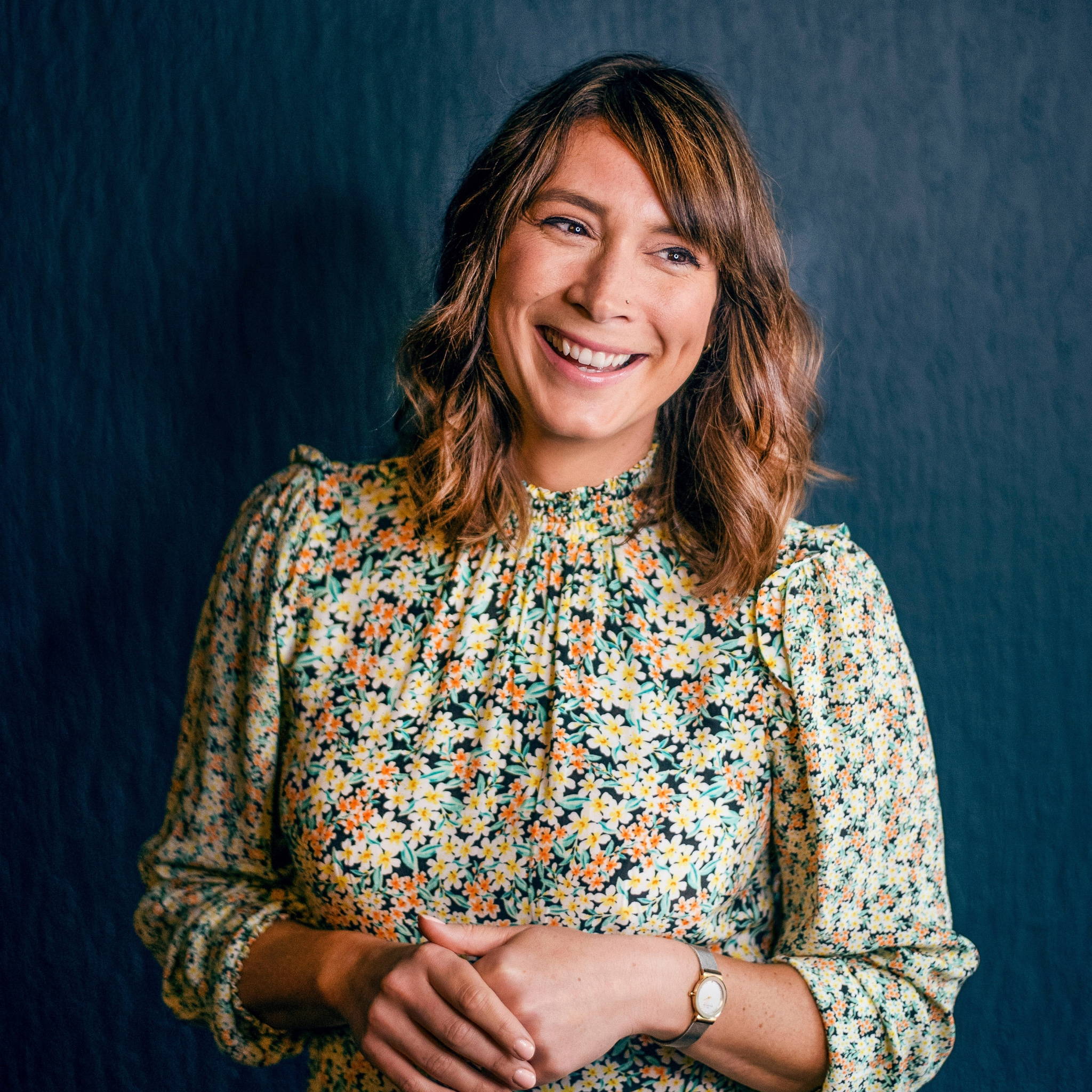 Grace Stephenson
Head of Showroom
Grace is our Head of Showroom, which means if you ever have the pleasure of heading to Jessica Flinn HQ, you're likely to meet her!
She's also part of our design team, alongside Jessica and Emma.
When she's not working with beautiful diamonds and sapphires, Grace loves walking in the Peak District with her cocker spaniels Digby and Lola.
Her favourite ring? Perhaps a bespoke number for Galentine's!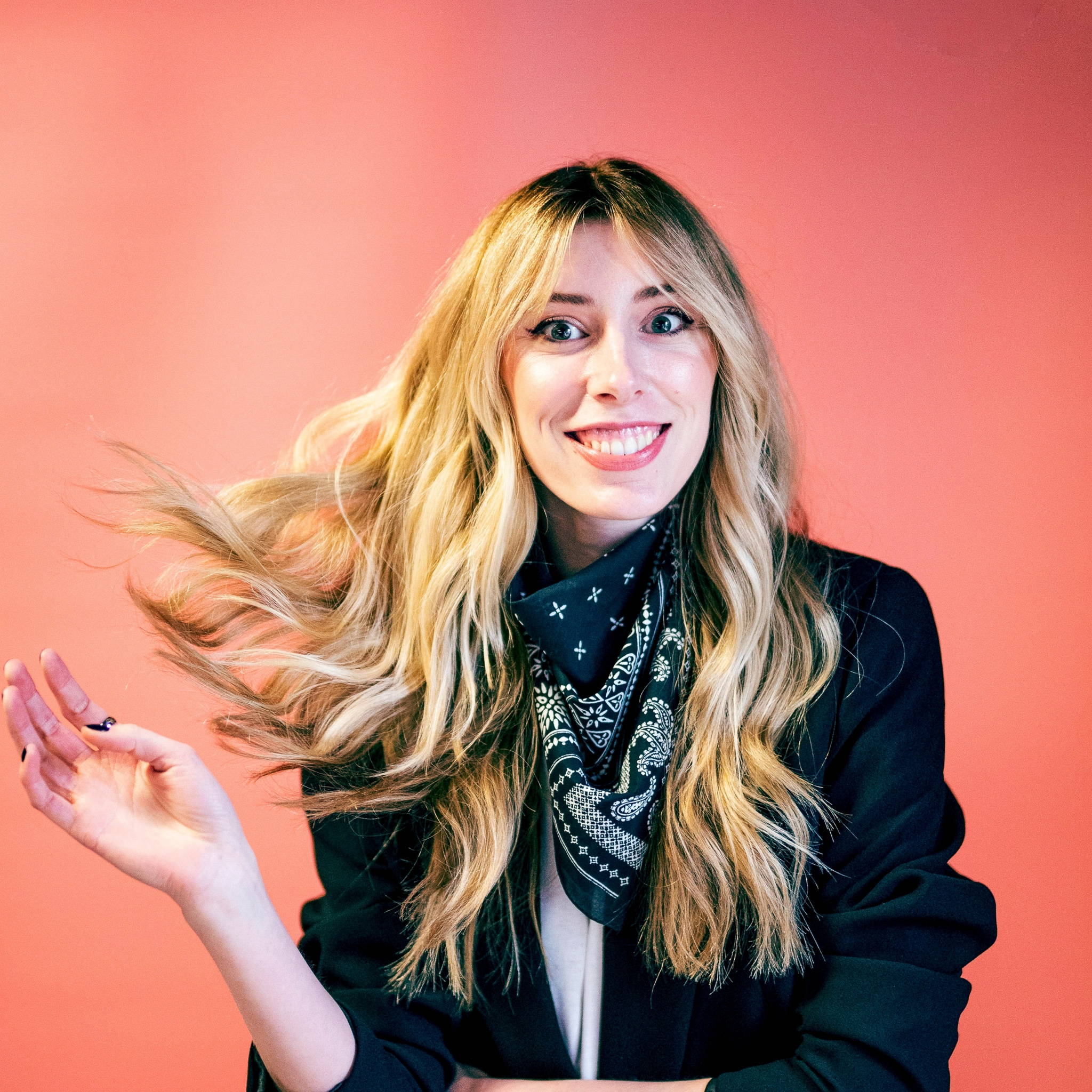 Shelby Golby
Group PR Executive
Shelby heads up our PR and ensures our beautiful rings are seen far and wide. Shelby can be found working with influencers, hosting events and even supporting on our photoshoots.
She is a keen fantasy reader, and loves getting stuck into a good book. She is also the proud owner of Charlie the Bedlington Terrier who loves joining her on a stroll in the fresh air.
Anything with a slight gothic twist is a yes from Shelby, but specifically a Natalia with an Emerald cut salt and pepper.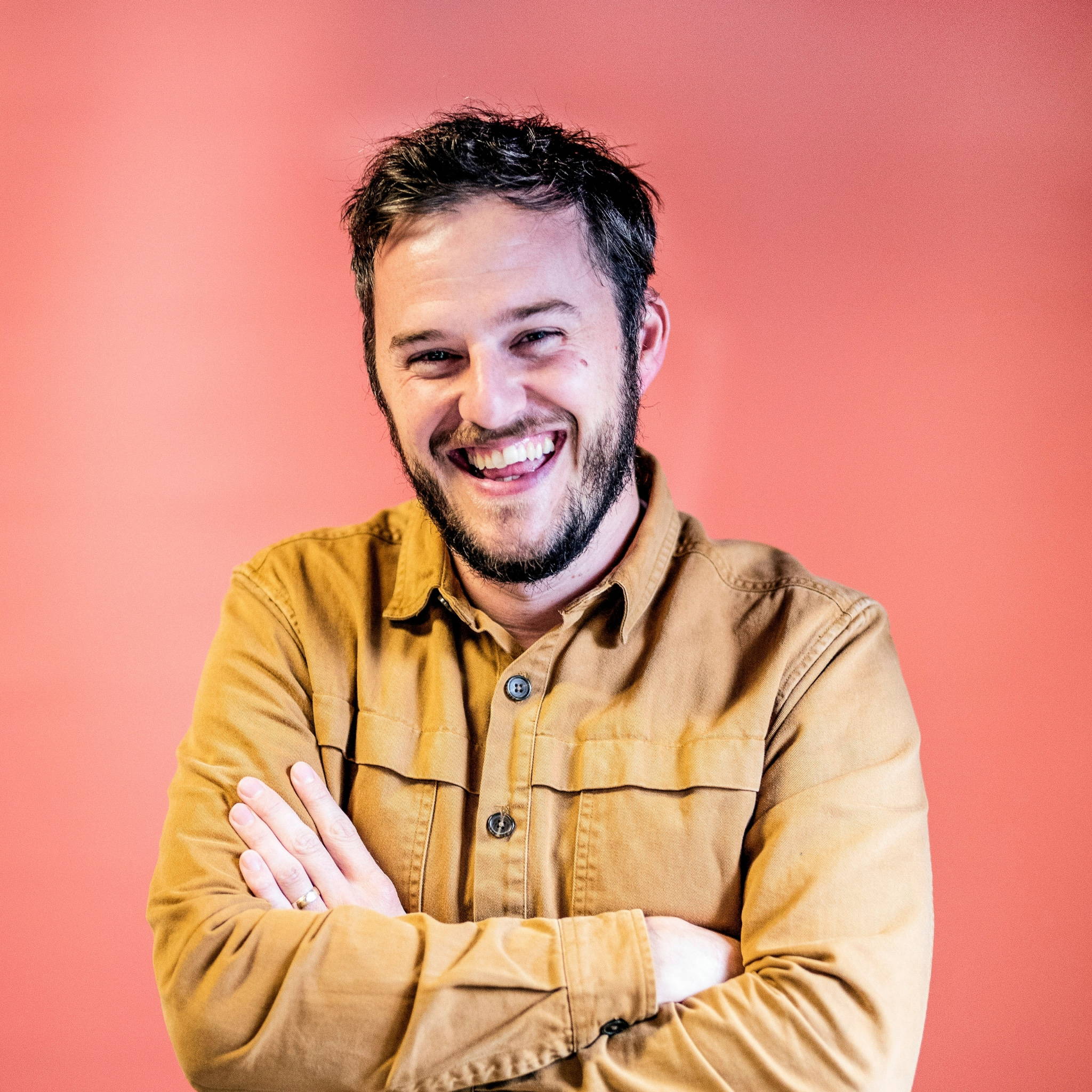 Rich Blakey
Brand Lead - Flinn & Steel
Rich is the marketing executive for our sister brand, Flinn and Steel. He is responsible for email marketing, web copy, content creation, SEO and any other marketing tasks for the Flinn and Steel brand.
He also plays drums in a Sheffield band and enjoys skiing, biking and dog walks with his young family. He also takes the title as chief tea-maker for the marketing team.
For Flinn and Steel, the Damascus or Hammered Steel rings are incredible in his eyes is a big fan of the Crookes Valley.
Isabelle Hill
Marketing Assistant
Fresh from university, Isabelle is a Fashion Management and Communication graduate. She works closely with Hayley on the marketing for the website, emails, PR, and content creation.
Isabelle loves to work on different shoots and contribute her ideas to the visual side of the brand.
She loves scaring herself silly with horror films, cooking up a storm in the kitchen or snuggling her puppies, Roxy and Rex.
Roxanne is definitley her favourite.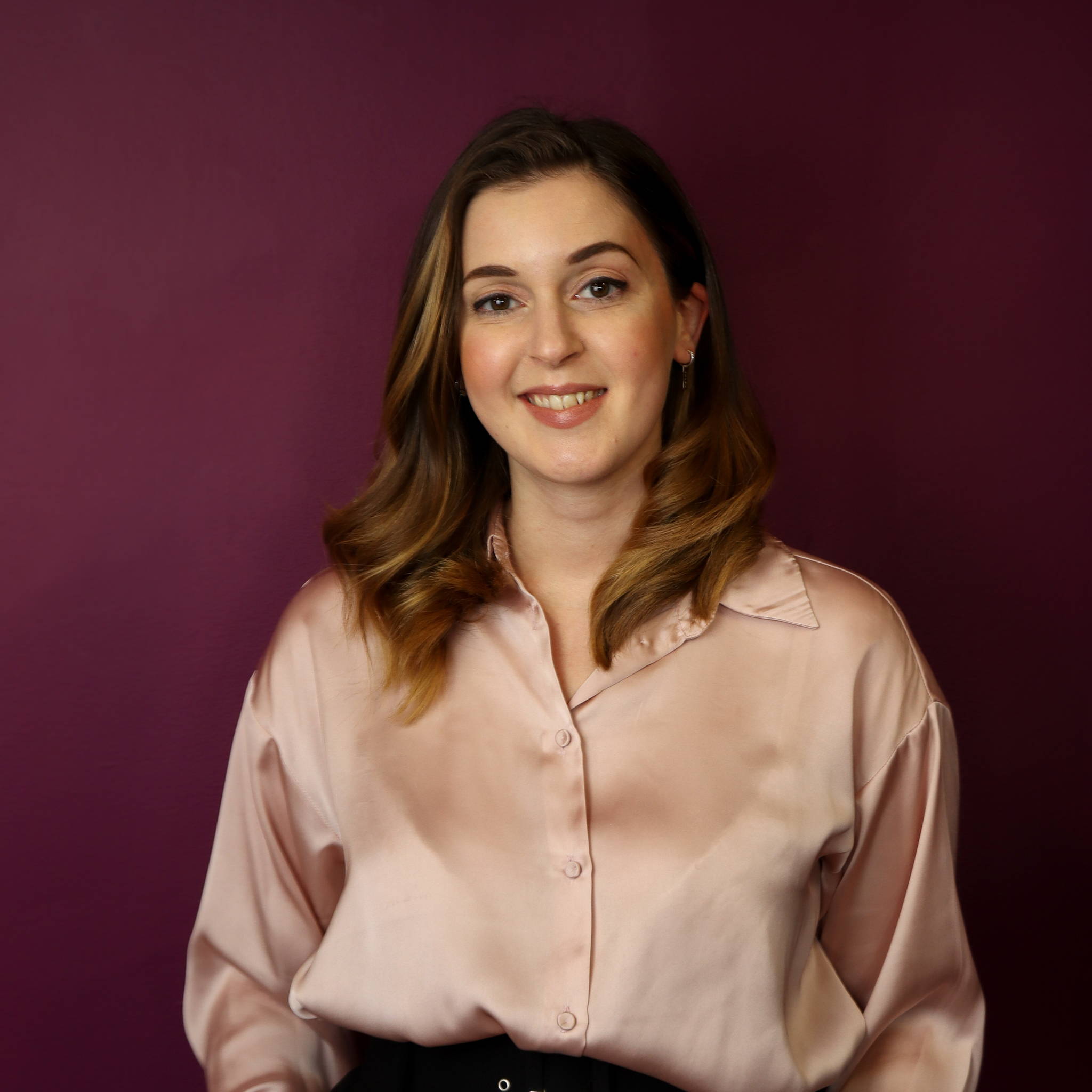 Natasha Wilkinson
Group Jewellery Administrator
Natasha is our group jewellery administrator, and with a background in admin and quality assurance, she has a fantastic eye for detail!
Tasha has also held roles in jewellery retail and the beauty industries, so she's a multi-talented lady!
Tasha is extremely creative, creating beautiful nail art for our in-house shoots and making scrumptious smelling wax melts. She also loves a cinema trip and spending time with her family and friends.
Tasha has fallen head over heels for our gorgeous Art-Deco style Harper ring.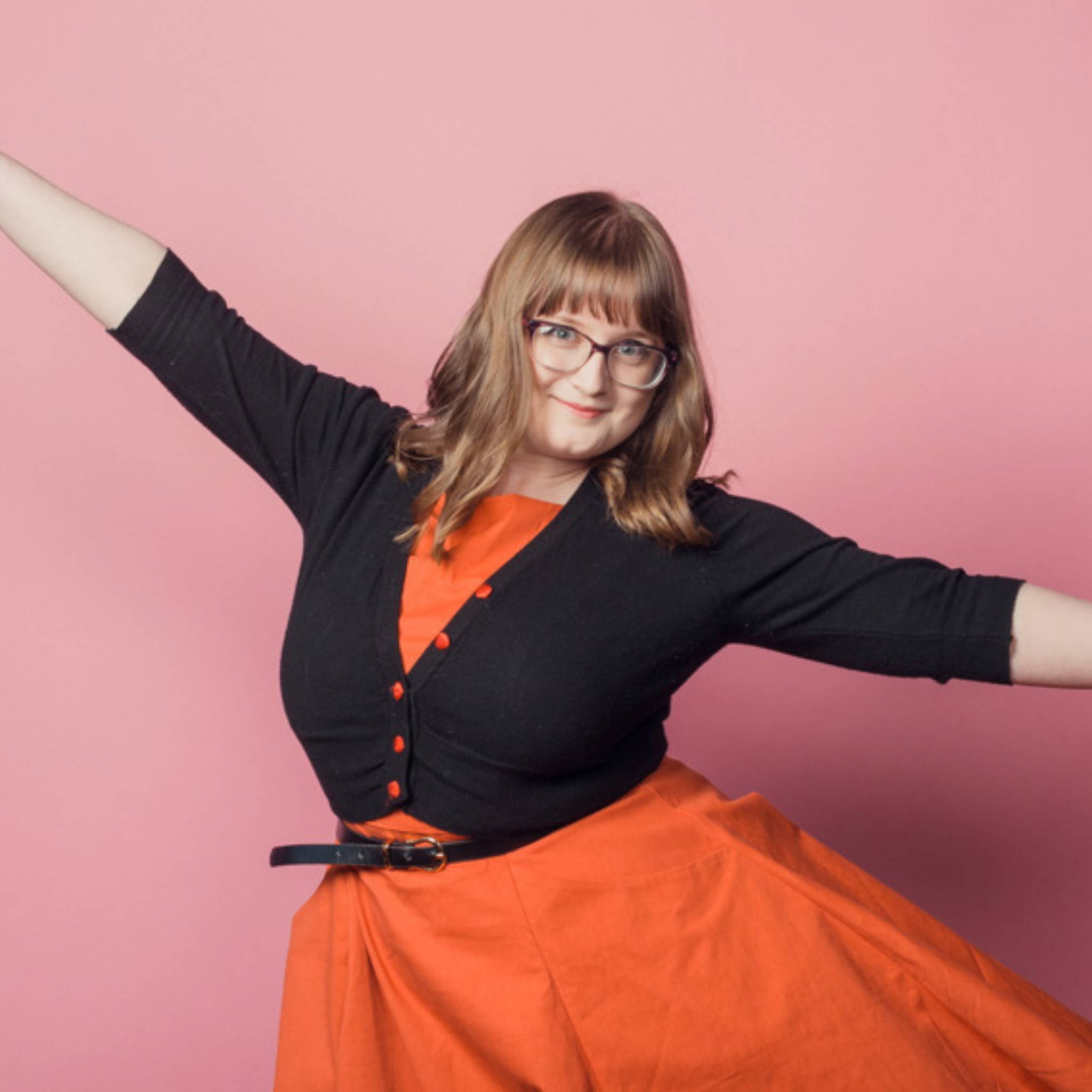 Olivia Stoddart
Design and Sales Assistant
Olivia helps customers make their dream ring a reality, whether it's trying on our Ready-to-Ship designs, or creating something completely bespoke.
She is actually completely new to this industry, but is loving every second of it, and has learnt so much already.
When away from the office, Olivia likes painting, sewing, baking, and doing the occasional jigsaw puzzle.
Her favourite ring? It has to be the Ophelia morganite!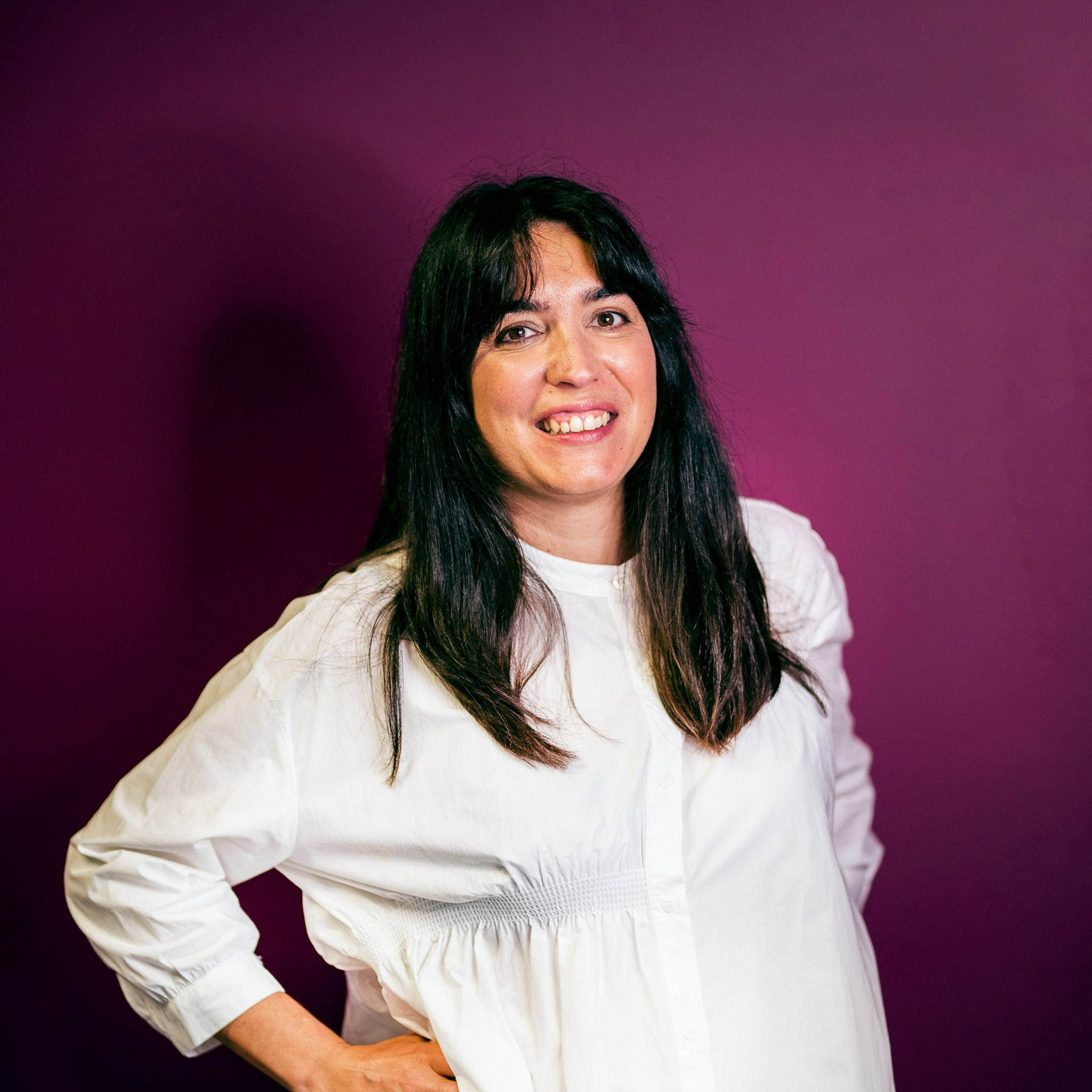 Beatriz Garcia Ezquerra
CAD Designer
Bea is our inhouse CAD designer for Jessica Flinn. She knows our rings inside out and helps the design team and customers to visualise the dream ring. She has a foundation degree in Jewellery Design, and used to run her own Jewellery CAD and manufacturing business before joining us at Jessica Flinn.
She loves spending time with her young family by taking them away on holiday to Spain, going on walks, enjoying the pub and eating out at their favourite restaurants.
Her favourite ring has to be Roxanne.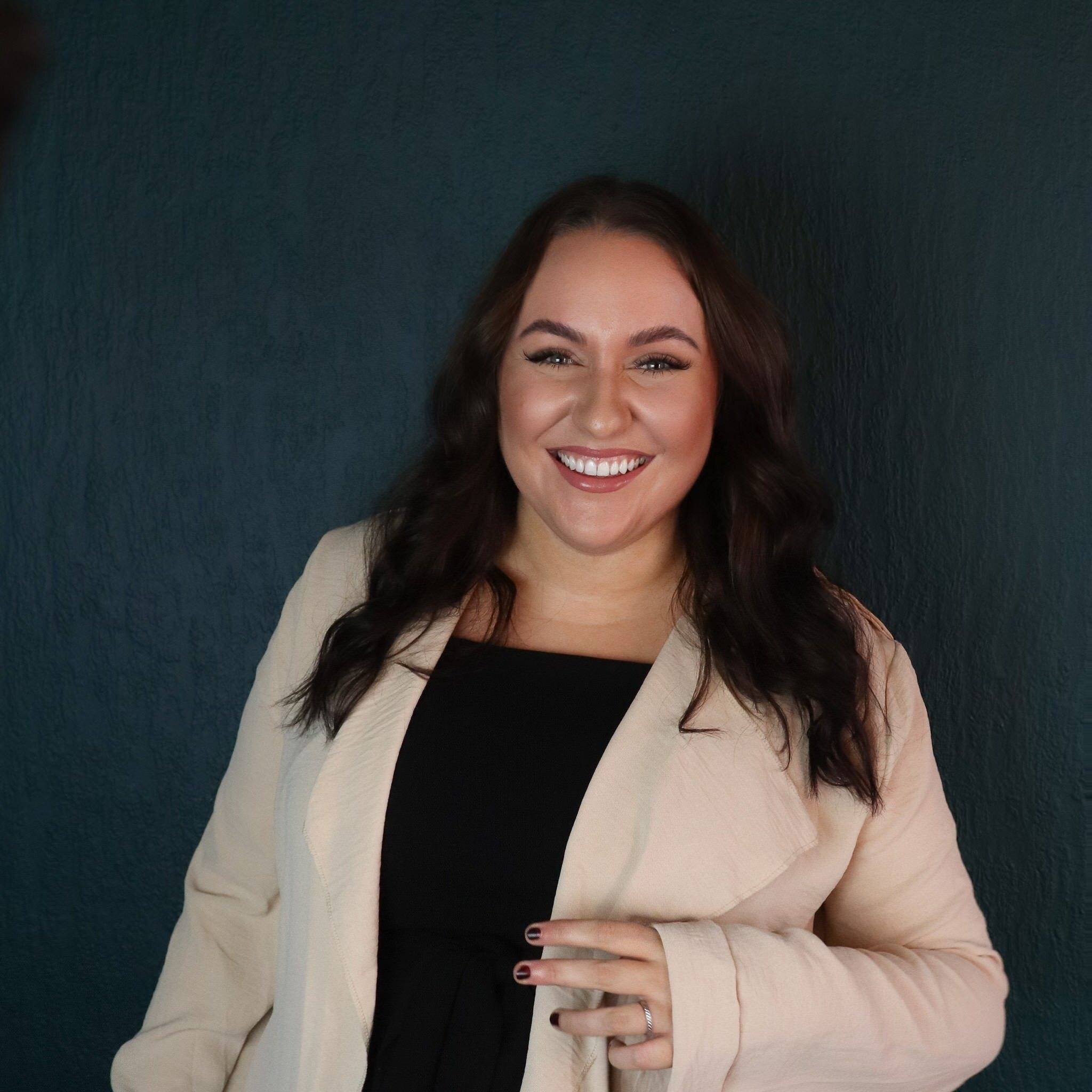 Molly Underwood
Marketing Assistant
Working across all brands, Molly is responsible for Creative advertising. Working on Facebook ads, building the 'Create Your Own' tool, and general marketing tasks.
She loves using her creative side and harnessing her Illustration degree to create engaging print materials and advertising.
In her spare time you'll find Molly creating editorial designs and surface pattern designs. If she's not already planning the decor for her house at Christmas!
Ophelia is definitely her favourite ring!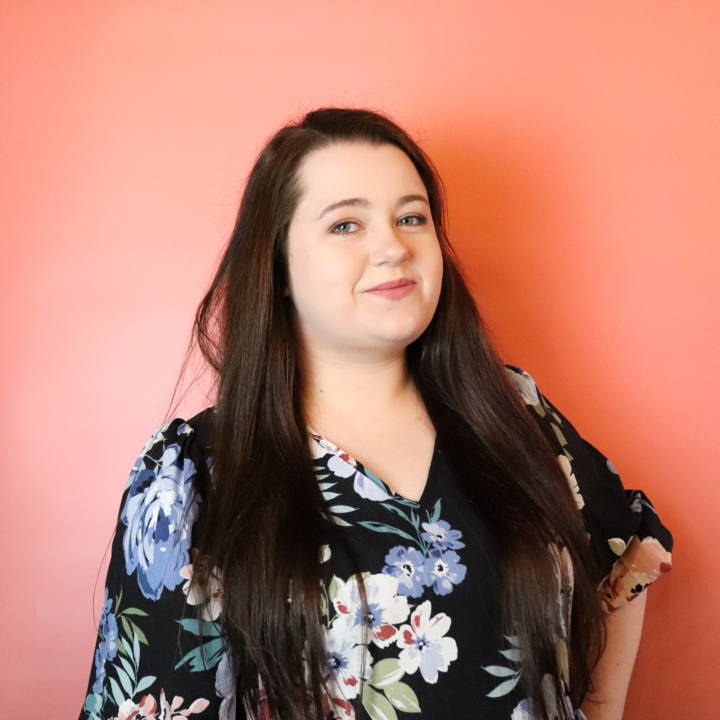 Charlotte O'Reilly
Luxury E-Commerce Assistant
Charlotte is the newest member of our team, and is charged with working with customers via our 'Ruby' inbox, live chat, and social media.
Her meticulous attention to detail is already shining bright, with some stunning bespoke and custom designs already under her belt.
Growing up on the edges of the jewellery industry, Charlotte watched her Dad thrive in his career as a high-end watch specialist. A self-taught surface fabric designer, she always brings her design flair for every piece she works on.
Her favourite ring? It has to be the blue diamond Rebecca in both rose gold and platinum.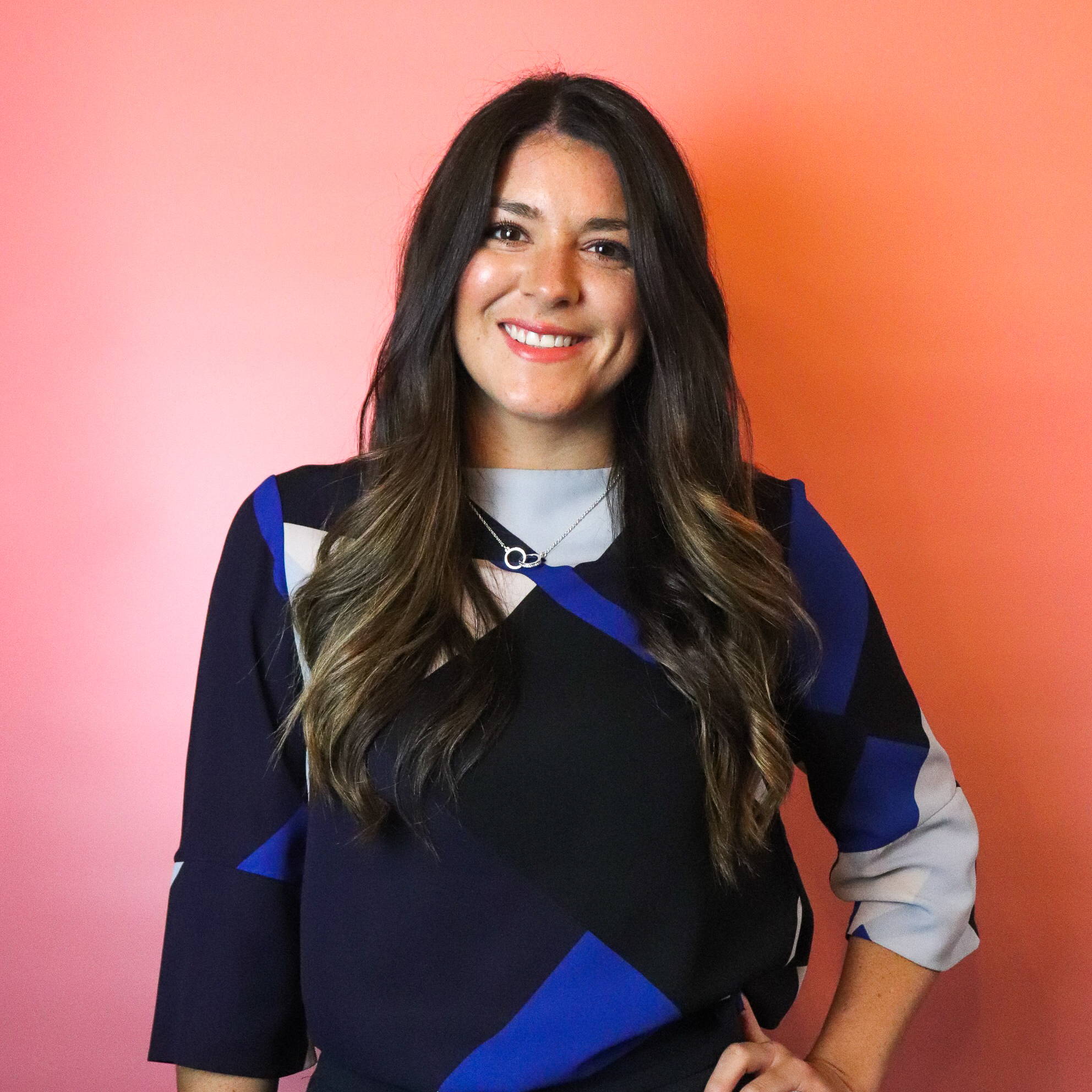 Cleo Strawford
Accounts Assistant
Cleo is our newest addition to the Accounts team. She assists Rosemary with day to day bookkeeping and the company accounts.
She is extremely experienced with 10 years under her belt, working for global e-commerce companies.
In her spare time Cleo is partial to a country walk and bringing out her creative side by enjoying up-cycling furniture at home.
Her favourite ring has to be Ariana and Celeste.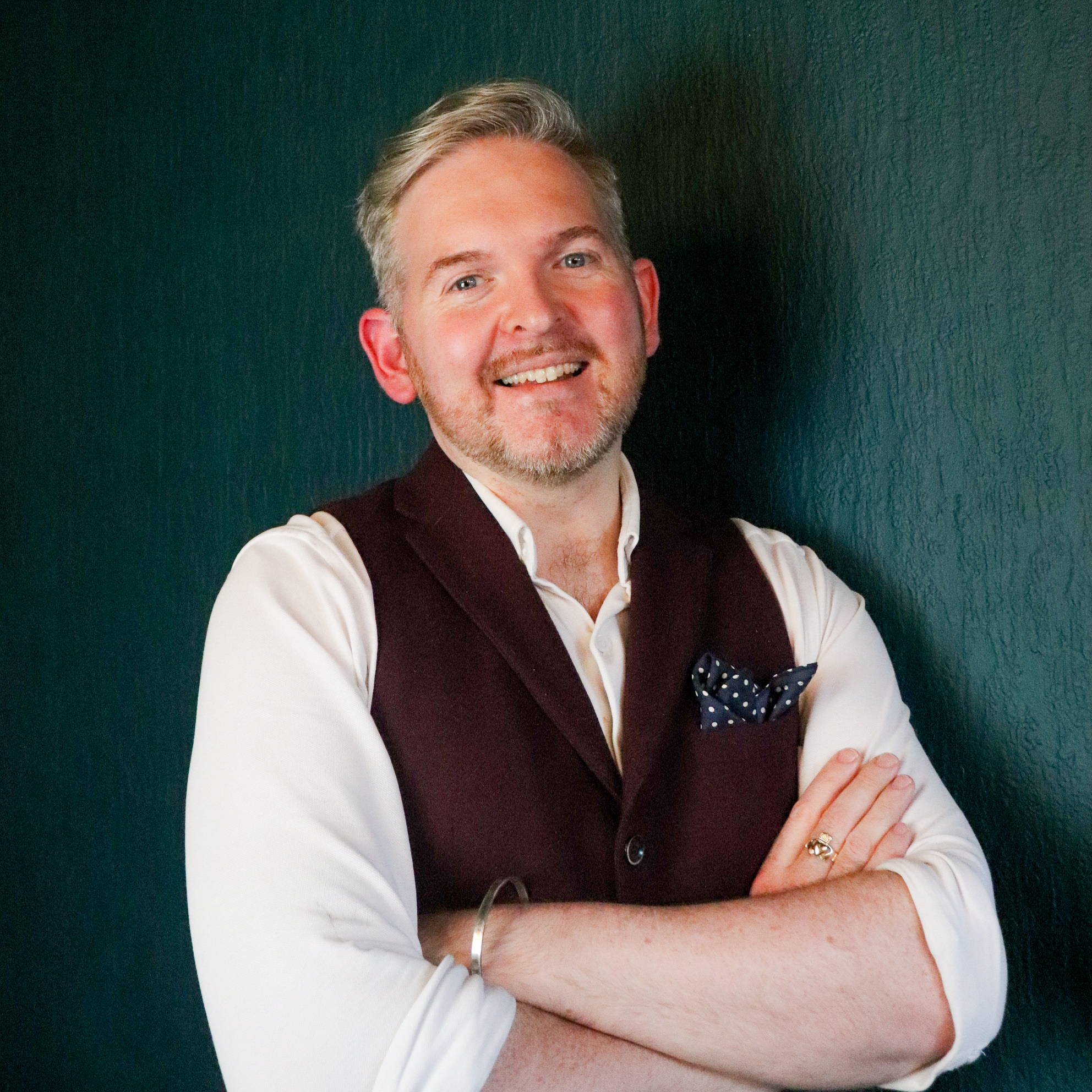 Peter Kane
Jewellery Stylist
Peter is our resident colour expert. Joining us with a wealth of experience as a fashion stylist, he knows exactly how to help you find your perfect metal and gemstone colour.
Working with customers in our showroom, appointments with Peter are always calm and welcoming. He gravitates towards all things vintage and is a huge fan of our more traditional designs.
His favourite ring? It has to be the Aneesa!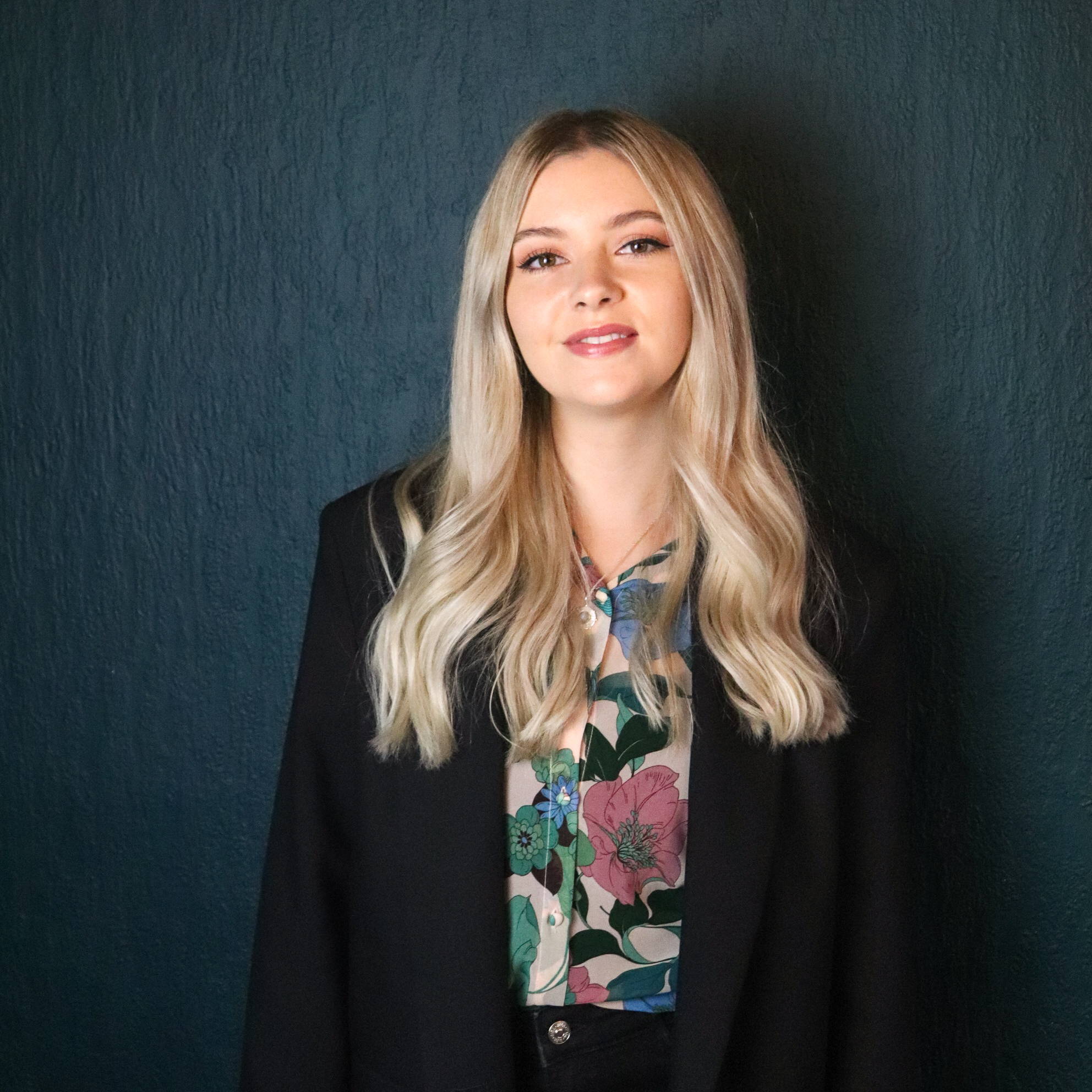 Amy Gotheridge
Luxury Sales Assistant
Amy graduated with a BA (Hons) in Jewellery and Metalwork from Sheffield Hallam University.
Since then she has continued to work on her own pieces as a hobby, focusing on lost wax carvings to create organic pieces.
Before joining Jessica Flinn she worked at London Road Jewellers (featured on ITV), which is where she discovered her love of antique jewellery.
Amy's favourites are Ophelia and Celeste!
"Jessica Flinn is on a mission to create non-traditional fine jewellery and forever rings bursting with personality, to tell the stories of their owners for generations to come!"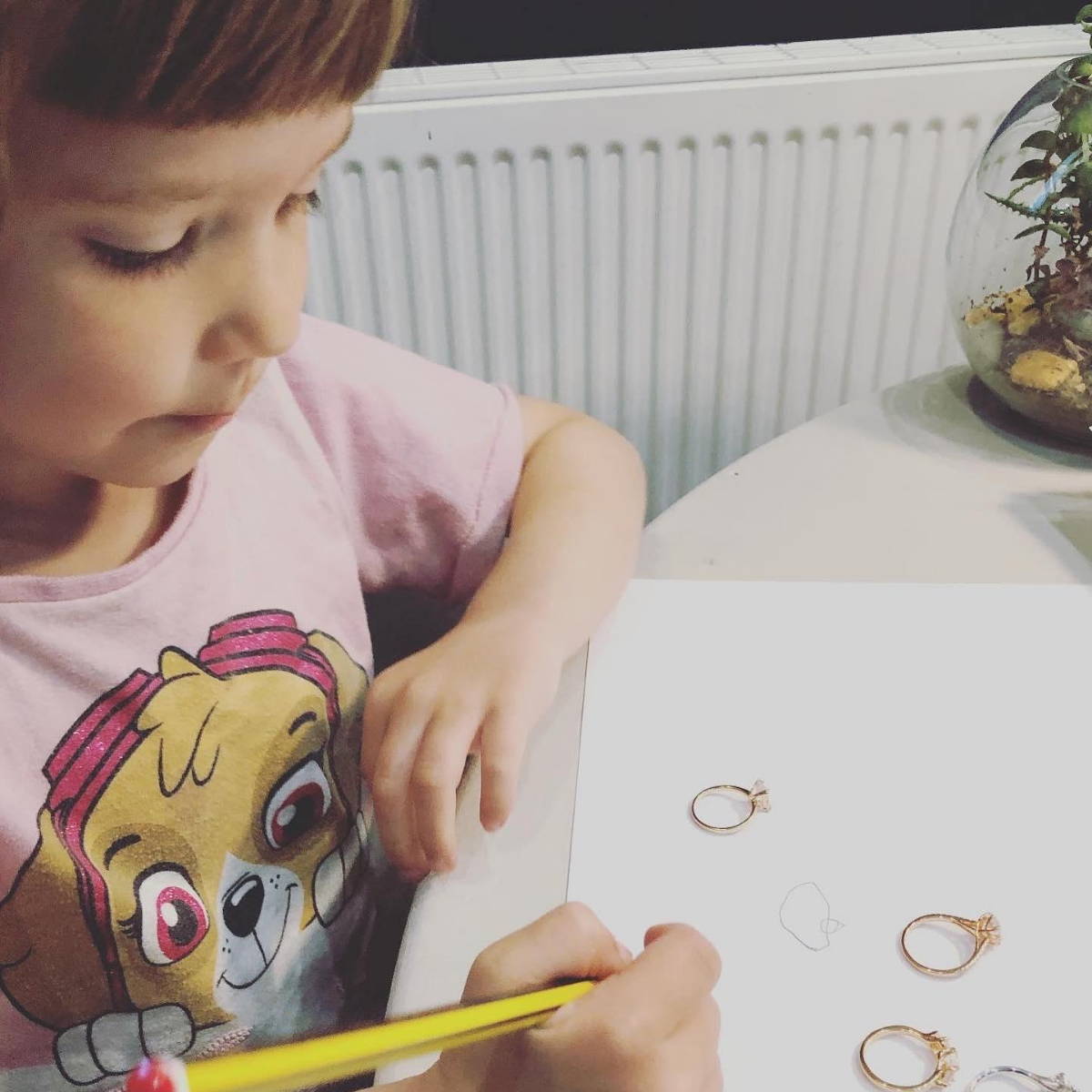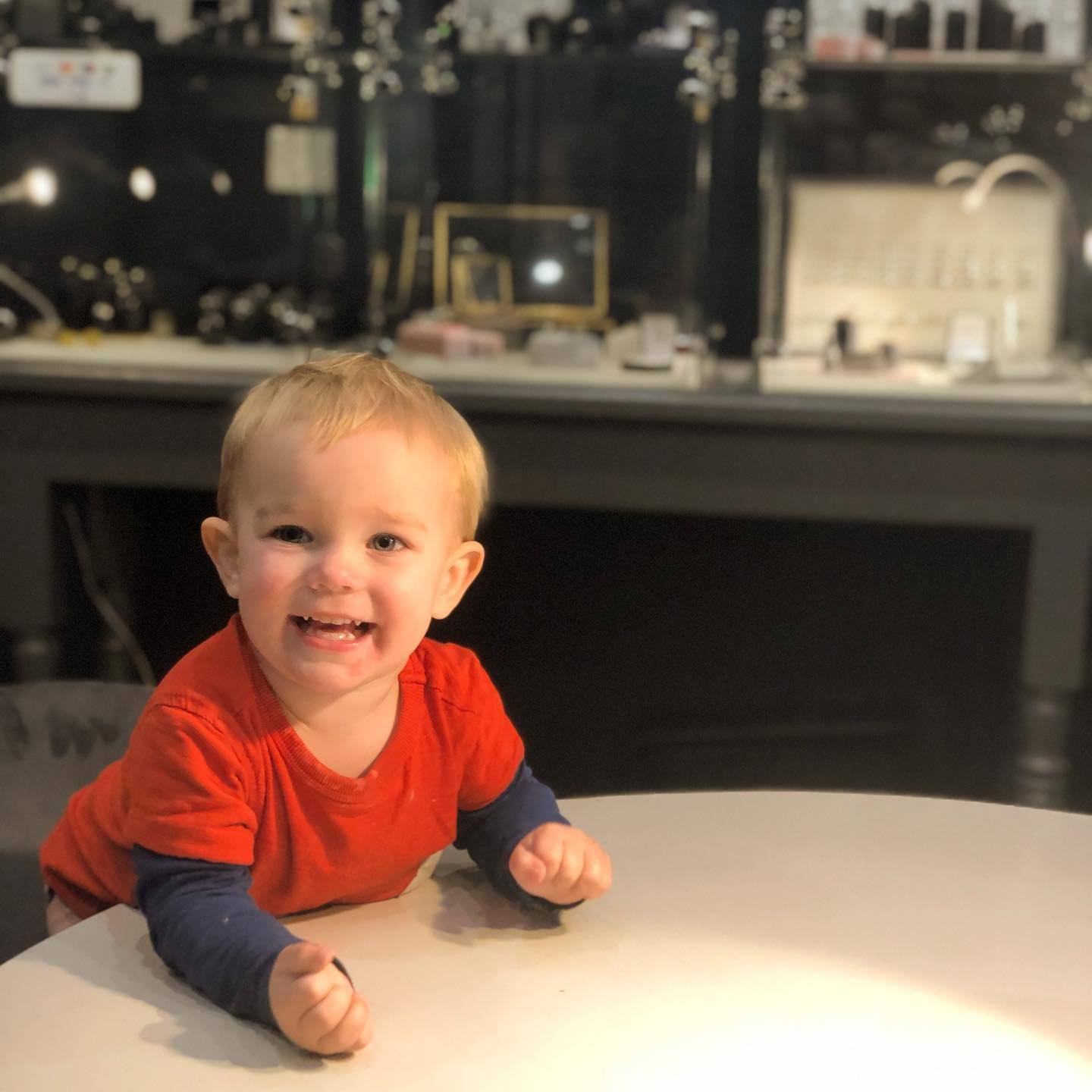 Aged just 4 (and a half), Carmen has been developing her jewellery design skills for, well... 4 and a half years. She loves pink and sparkles, and her favourite thing to draw is diamond rings.
Meanwhile, Robin started his diamond grading journey 2 and a half years ago. These days, Robin knows his sapphires from his diamonds, and is currently learning his diamond cuts.
To view our current vacancies please view our careers page here
If you would like to work with us, you can also email your CV to careers@jessicaflinn.co.uk