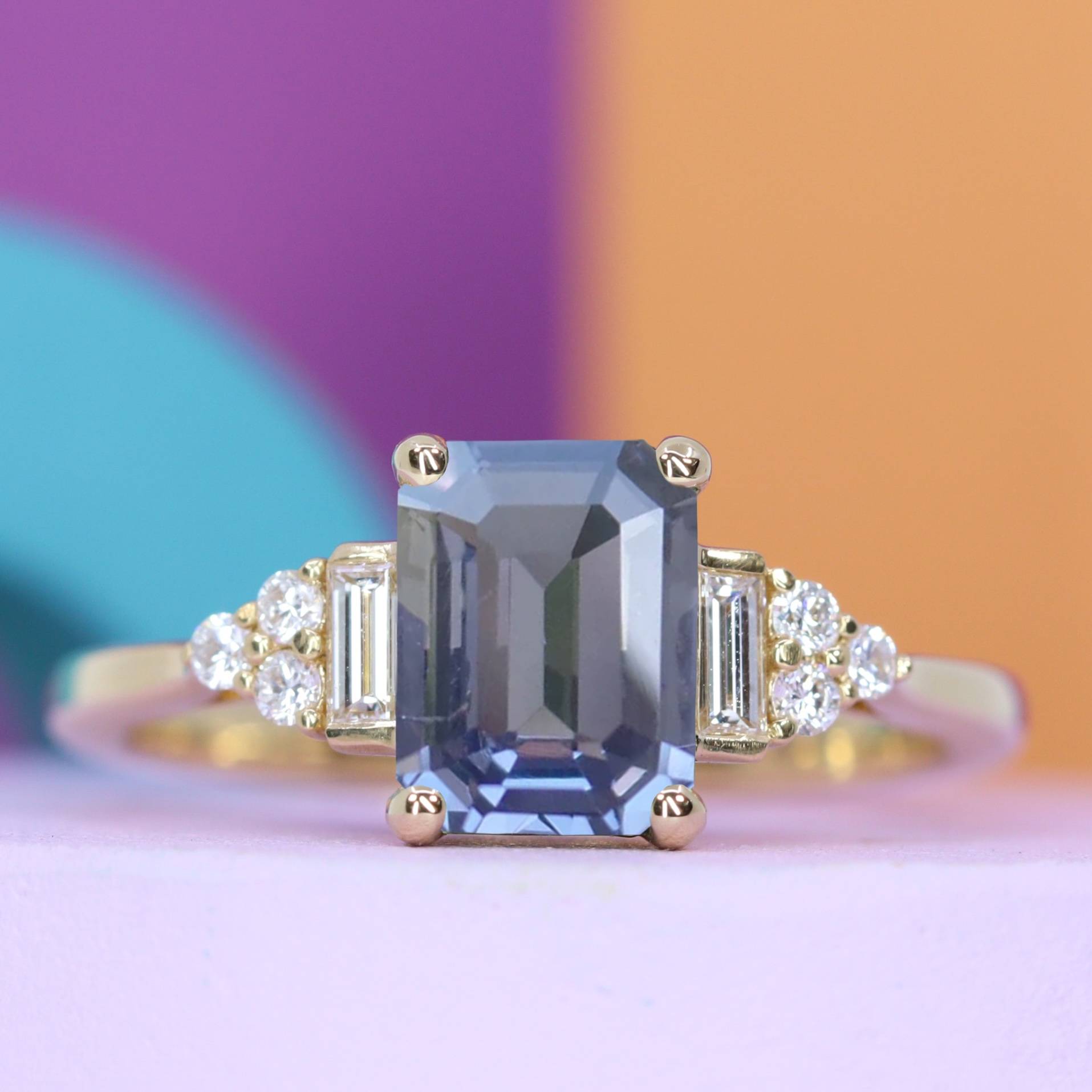 Spinel is a once-popular gemstone that's making a dramatic comeback. Mined in gravel deposits in Sri Lanka, Tanzania and Madagascar, it's found in lots of decadent shades including blue, green and black. For our collection we've chosen to use lavender, grey and blue Spinels - our favourite shades - offering a subtle gemstone alternative for some of our most popular designs.

At 8 on the mohs scale of hardness, Spinel is a durable centre stone choice, making it great for everyday wear. It's incredibly easy to to look after, and can be cleaned using warm, soapy water and a soft children's toothbrush.
As with all fine jewellery, we advise taking it off for showering, swimming and for any strenuous activities, such as exercise, DIY and sport.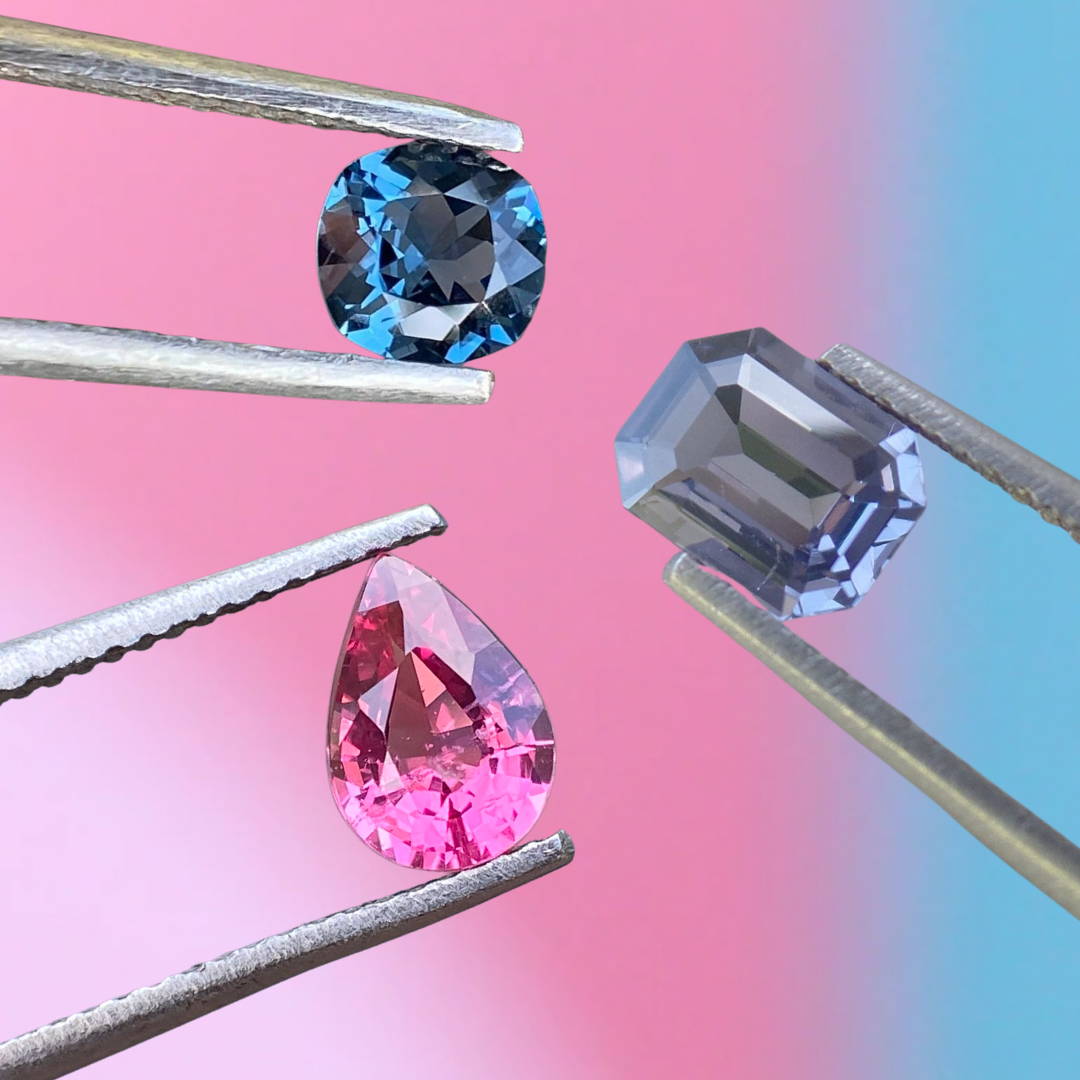 Although Spinel is considered to be a 'semi precious' gemstone, it is rarer than ruby. However, it is much more affordable - for now!
Spinels are experiencing a revival across the pond in the USA, and where our America friends go, we tend to follow. Demand for coloured gemstones is increasing, and people are looking to alternatives. Our beloved Spinels offer just that - a unique and unusual centrestone. They could even prove to be a worthwhile investment.