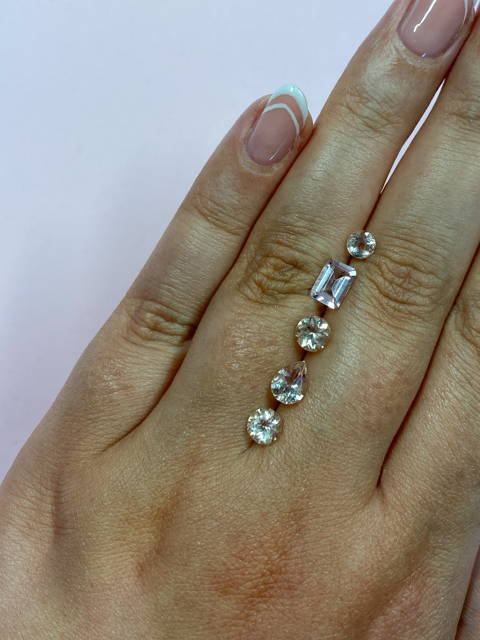 We're peachy keen about Morganites! Oozing with orange and pink tones this desirable gemstone has become a firm favourite over the years. They are part of the Beryl family such as their siblings Aquamarines and Emeralds.

Jessica's first morganite bespoke ring was a warming Rose Gold beauty with a twisted shank that wrapped around a vine inspired setting. This is where her love for Morganites bloomed!
Morganites are a clever option for customers who want the "peach effect" in a Sapphire but looking for a more affordable price point.
They need to be worn with care, and if you're looking for a tougher gemstone take a look at our peach sapphires!

We would always recommend taking care when wearing your morganite ring. Taking it off when washing, showering and any strenuous activities is advised to prolong their beautiful aesthetic.
To retain that beautiful peachy tone, we recommend a baby toothbrush and warm soapy water to gently clean the centre stone. Always use a small bowl to do this as we definitely don't want any plug hole accidents!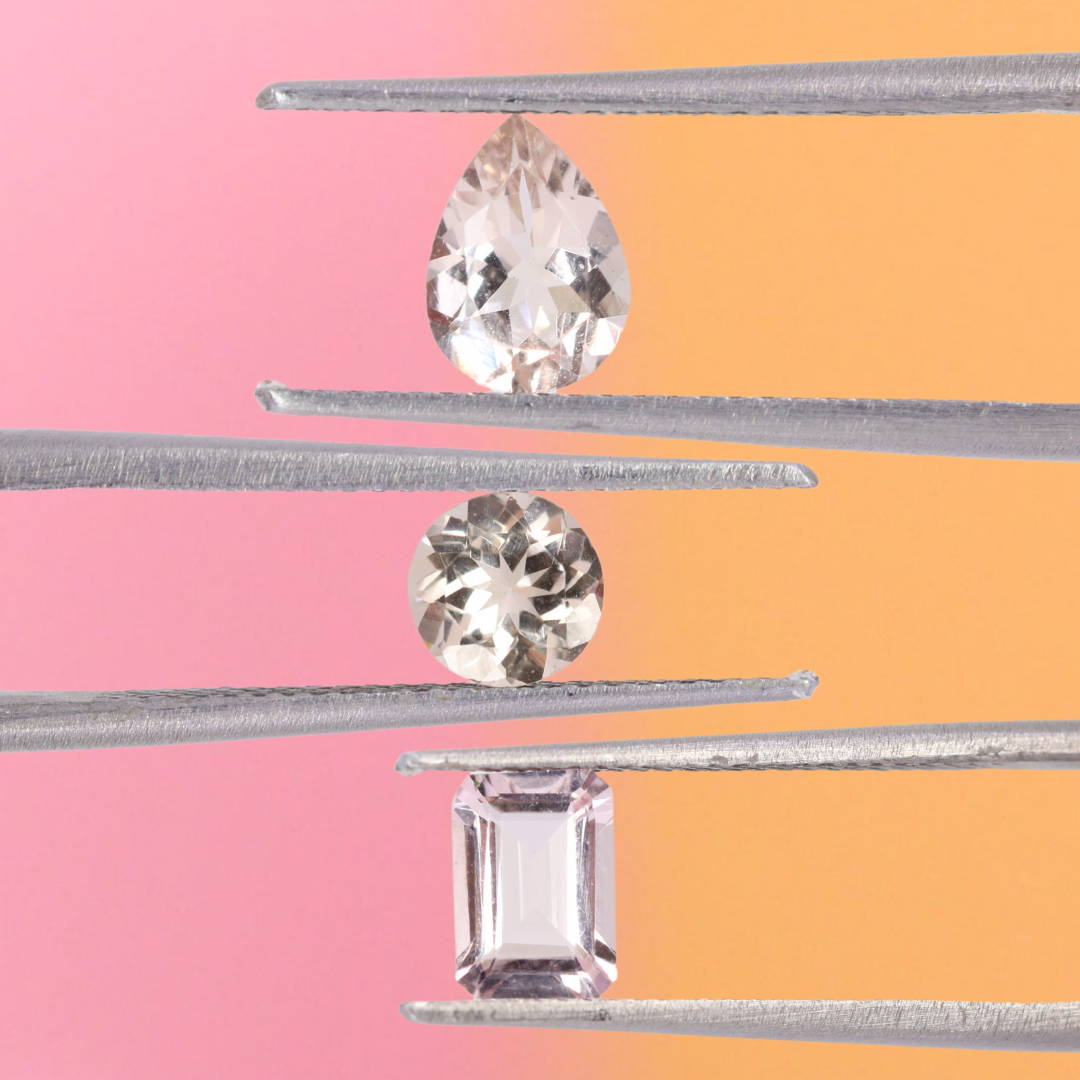 In 1910 in Madagascar, the raw form of morganite was discovered. The gem was named to honour the American banker, J.P Morgan for his contribution to the gemstones in the American Museum of Natural History! (One for the quiz)
Brazil is the main source of Morganite, with other mines in Namibia, Afghanistan, Mozambique and the USA.