Charlotte is a trained fashion designer and joined us initially to work directly with customers in our showroom. Transferring her design skills from fabric to fine jewellery, she joins Emma and Jess in creating pieces for our signature collection.
In her role she collaborates on the creation of new pieces, sources gemstones from our global network of suppliers, and orders new pieces.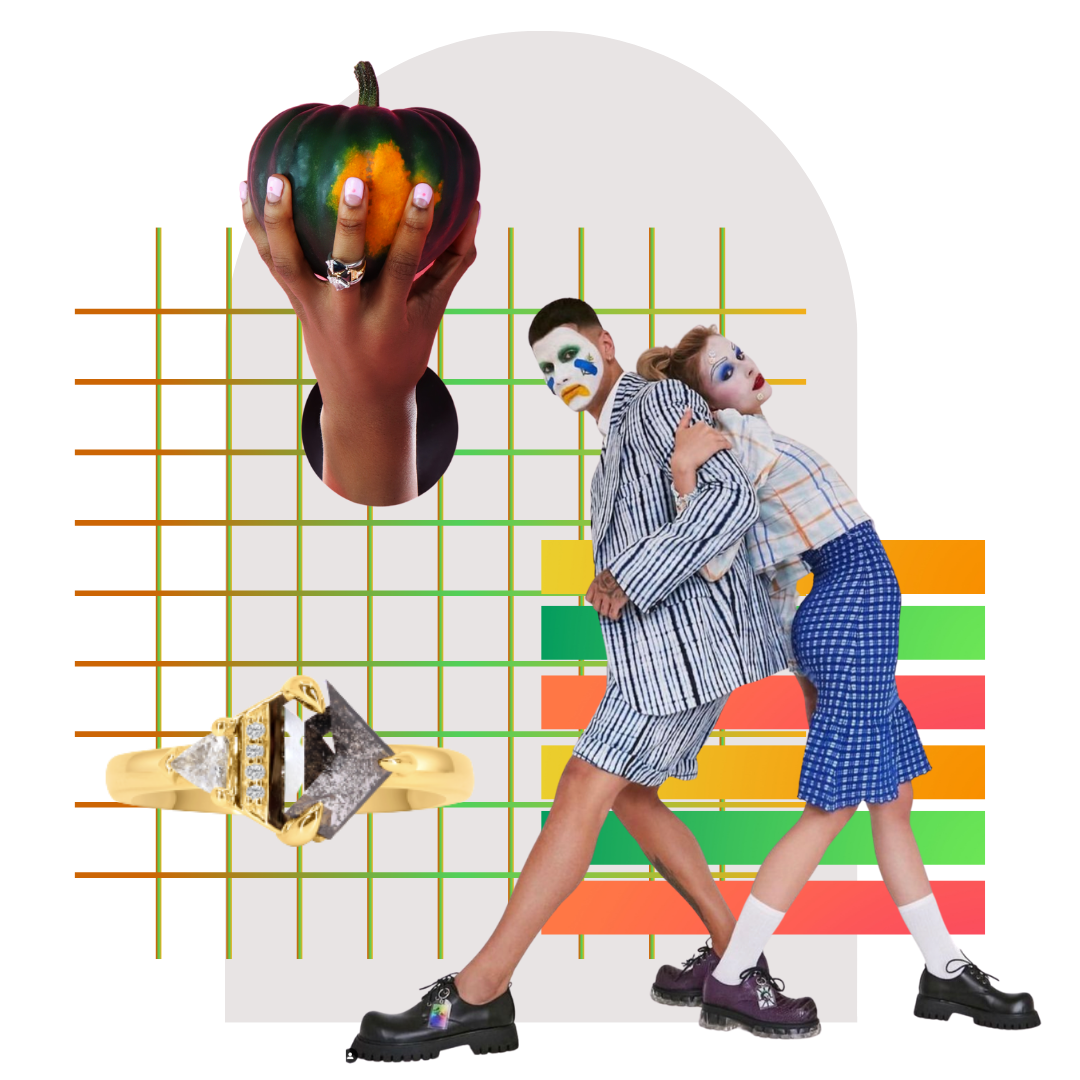 BOLD COLOURS AND GEOMETRY
Charlotte brings a contemporary edge to our signature collection. A lover of yellow, green and orange shades, she sees all designs in yellow gold - her favourite metal - before they're realised, sometimes in platinum or rose gold.
As a fashion designer she loves patterns, which can be seen in the gemstones she gravitates towards. Her favourite designs are geometric and often include rose cut stones, such as shields and kites.
Her approach is often digital, working with 2D mock-ups to create her concepts.
See CHARLOTTE's latest designs