It's important that every ring we create is done so ethically and with a clear conscience. We're committed to only working with suppliers we know and trust, and supporting the industry by working with skilled and independent crafts people across the UK.
Unless requested otherwise, the metals used to create our rings are recycled. We know that the metal used in our pieces is conflict free, responsibly produced and of certified origin.
In many cases, our suppliers are accredited by the RJC (Responsible Jewellery Council) and no fresh mined gold has been added to their supply chain for five years. This means that the gold we use is more sustainable and environmentally friendly than Fairtrade mined gold.
Fairtrade Gold is produced fairly and transparently. When buying jewellery made with Fairtrade Gold you make a difference to the miners, their families and their communities. Your support can provide them with the chance to be paid a fair price, better working conditions, build their futures by investing in social projects such as new schools and healthcare, and make their own way to prosperity.
We offer the option of Fairtrade gold to all of our bespoke customers where possible. For a small additional charge your piece can be made from gold which can help to improve the mining and business practices of Fairtrade certified mines.
To find out more about this option email ruby@jessicaflinn.co.uk.
We work with a number of diamond and gemstone suppliers across the world. Each one is committed to the Kimberly Process, which exists to prevent conflict diamonds from entering our supply chains.
Established in 2003, mines and rough diamond suppliers must adhere to strict minimum standards set out to ensure that diamond purchases do not finance violence by rebel organisations.
99.8% of diamonds mines world-wide are now part of the Kimberly Process.
We could set up our own production facilities, but we choose not to. We fully believe in the jewellery industry and want to support independent makers (and their families) by working with a small network of trusted bench jewellers and stone setters. In doing so, we know that each one of our rings has passed through the hands of some of the most skilled craftspeople in the UK, and is of the highest standard.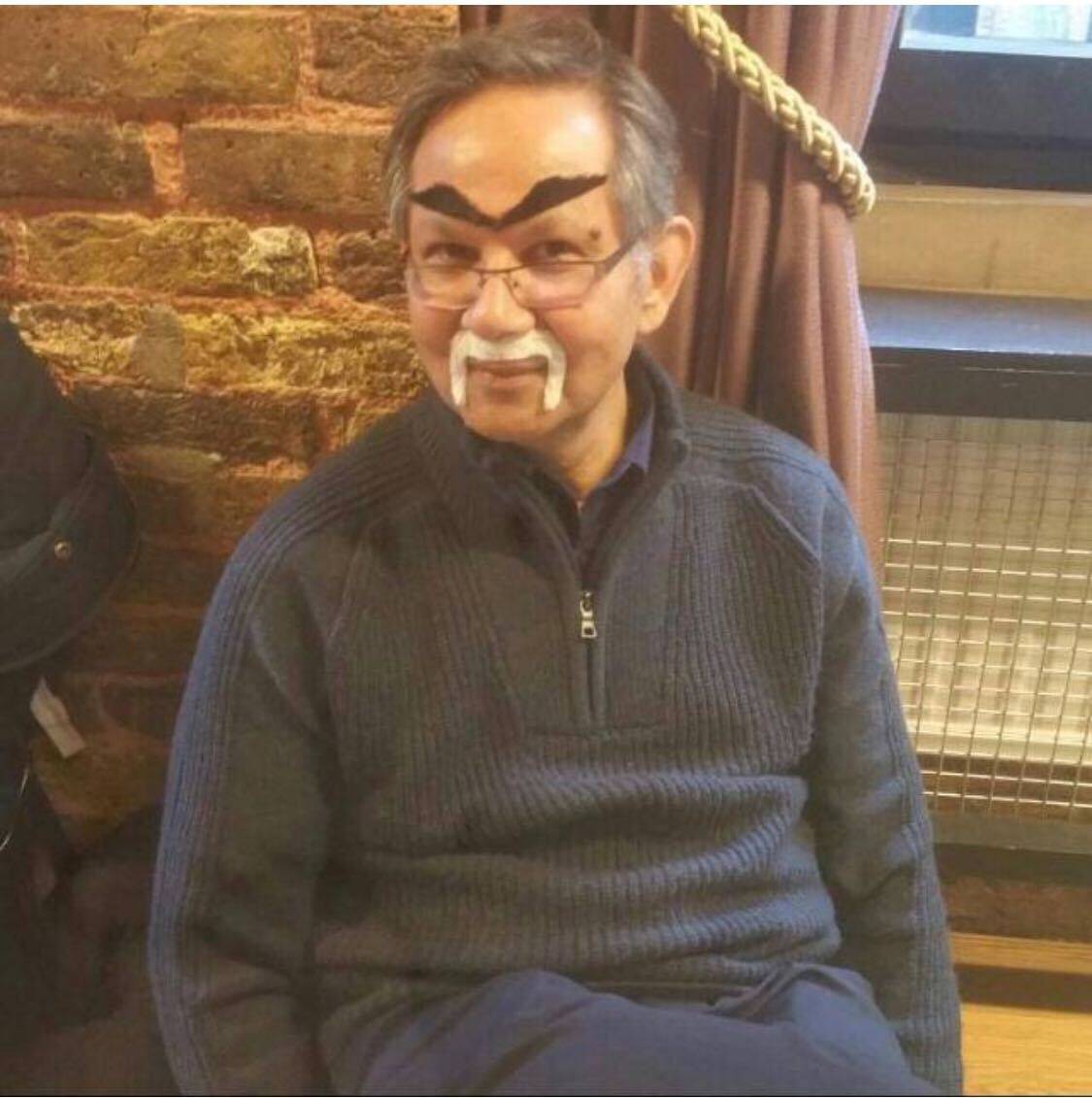 Prabhu is one of our go-to gemstone suppliers. Based in London's Hatton Garden, Jayanti has an extensive knowledge of diamonds, sapphires and lots more. Prabhu supplies stunning stones for many of our engagement and wedding rings.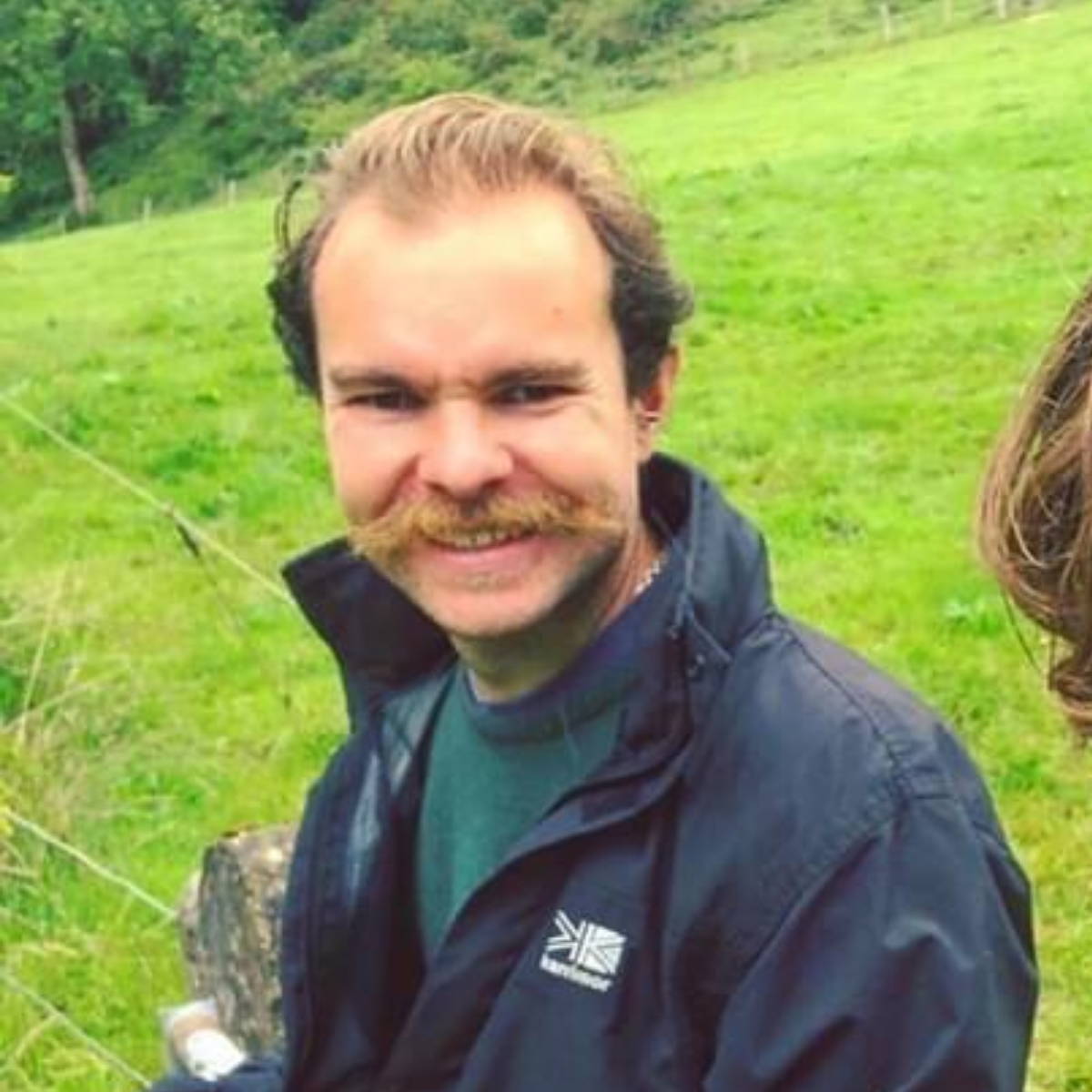 Ben is a skilled jeweller and goldsmith, sharing his skills with budding jewellery makers as a teacher. Although he lives in Chesterfield, he works not too far from us. When he isn't working on rings, he's out on his motorbike.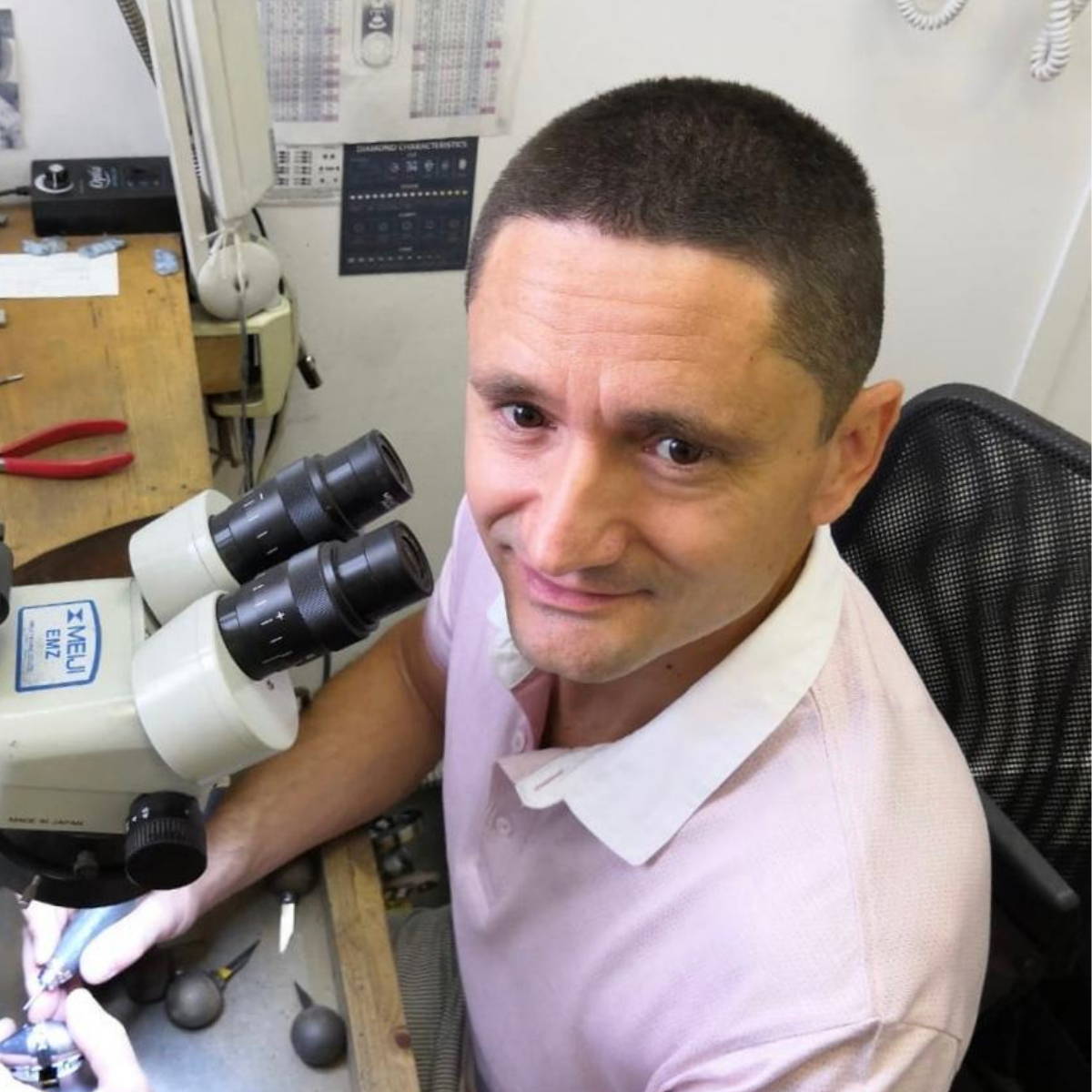 Dimitar Hitrov
Master Craftsman
Dimitar is a master craftsman based in London's Hatton Garden. With decades of experience, he specialises in stone setting and loves it when we send him a complicated ring. We work with both Dimitar and his wife Tanya.