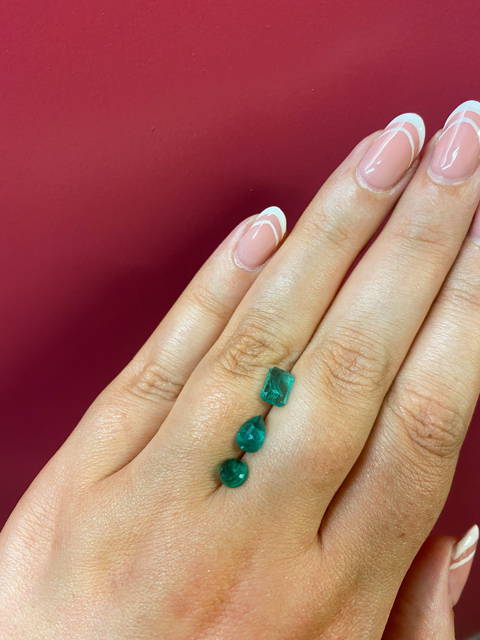 First mined in Egypt in 1500 BC, Emeralds are globally recognised as one of the 'Big Three' coloured gemstones, alongside Ruby and Sapphire.
Part of the Beryl family, these zesty gems are known for their distinctive vibrant green colour. Unlike other gemstones which vary in colour, Emeralds are only ever green, although they can vary in intensity, hue and clarity. These iconic gemstones are mined in Zambia, although most are found in South America.

These tantalising gemstones are slightly softer than Sapphires, with a hardness on the MOH's scale of 7.5 - 8.
To clean your Emerald, you musn't use chemicals or an ultrasonic cleaner, instead simply use warm water. This allows dirt to be removed without damaging the stone. Did you know that you can use baby oil as an extra precaution to help prevent the stone becoming too brittle?
Mind, BLOWN.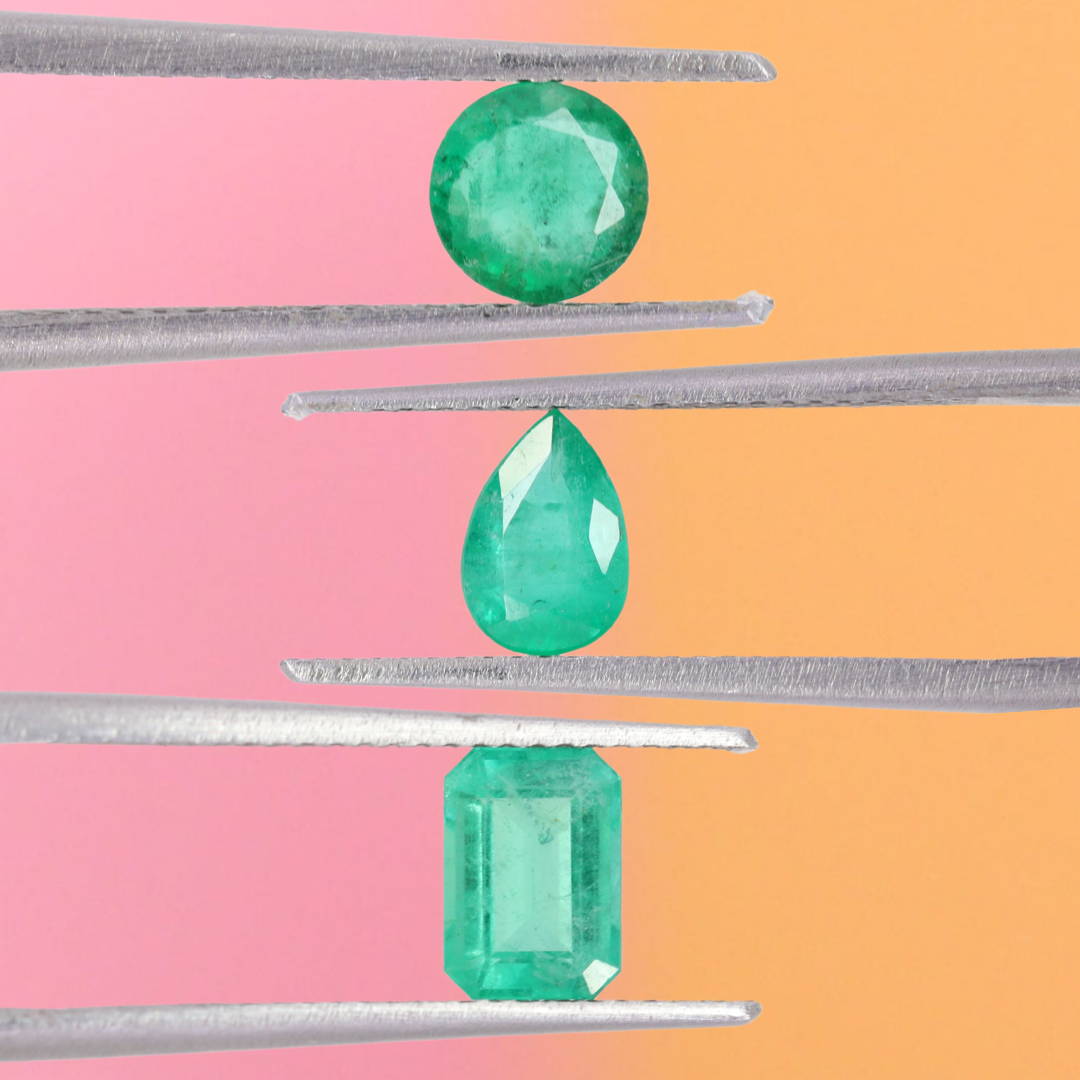 Emeralds have long been linked with Ancient Egypt, however they've also been a huge part of Spanish and South American history.
When choosing an Emerald, it's important to know that they are rarely free of inclusions. We believe this adds to the character and uniqueness of the gemstone. If you're searching for a green gemstone that's eye-clean with no visible inclusions, we suggest speaking to us about Sapphire and Tourmalines.