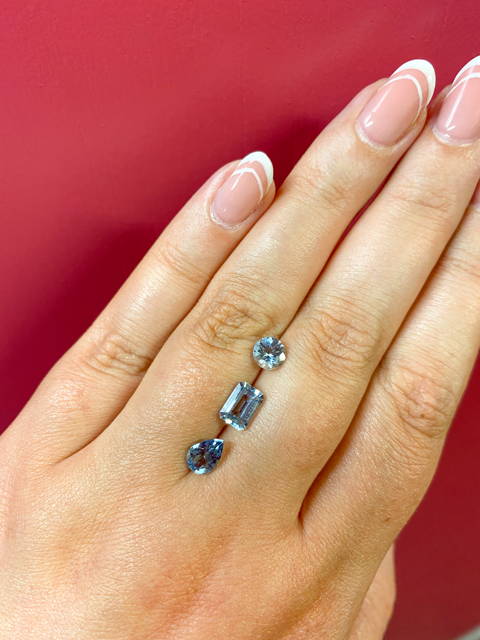 THE aquamarine COLLECTION
Serene and tranquil, Aquamarines will transport you to refreshing blue waters. Coincidence? We think not! The combination of the two latin words "Aqua" and "Marina" translates to the 'colour of the sea'. Now it makes sense why we crave a holiday with this gemstone!
Birthstone for March babies, their delicious colour has been known as a symbol of youthfulness, good health and hope. Who doesn't want that?
An interesting feature in Aquamarines is their dashes of tube-like inclusions. Cousins to Emerald and Morganite, Aquamarines are part of a stunning family of colourful gemstones.

Now let's get technical… The MOHs scale informs us about the gem's hardness, relating to the ease or difficulty in which it can be scratched. This gemstone has a score of 7.5 - 8. This is not to say Aqua's can be worn without caution, and should be treated with care to protect it against hard knocks and scratches.
To keep your aqua still looking delectable, we recommend cleaning carefully with warm soapy water. Top tip: be careful around plug holes and use a small bowl to keep your ring from returning back to the ocean…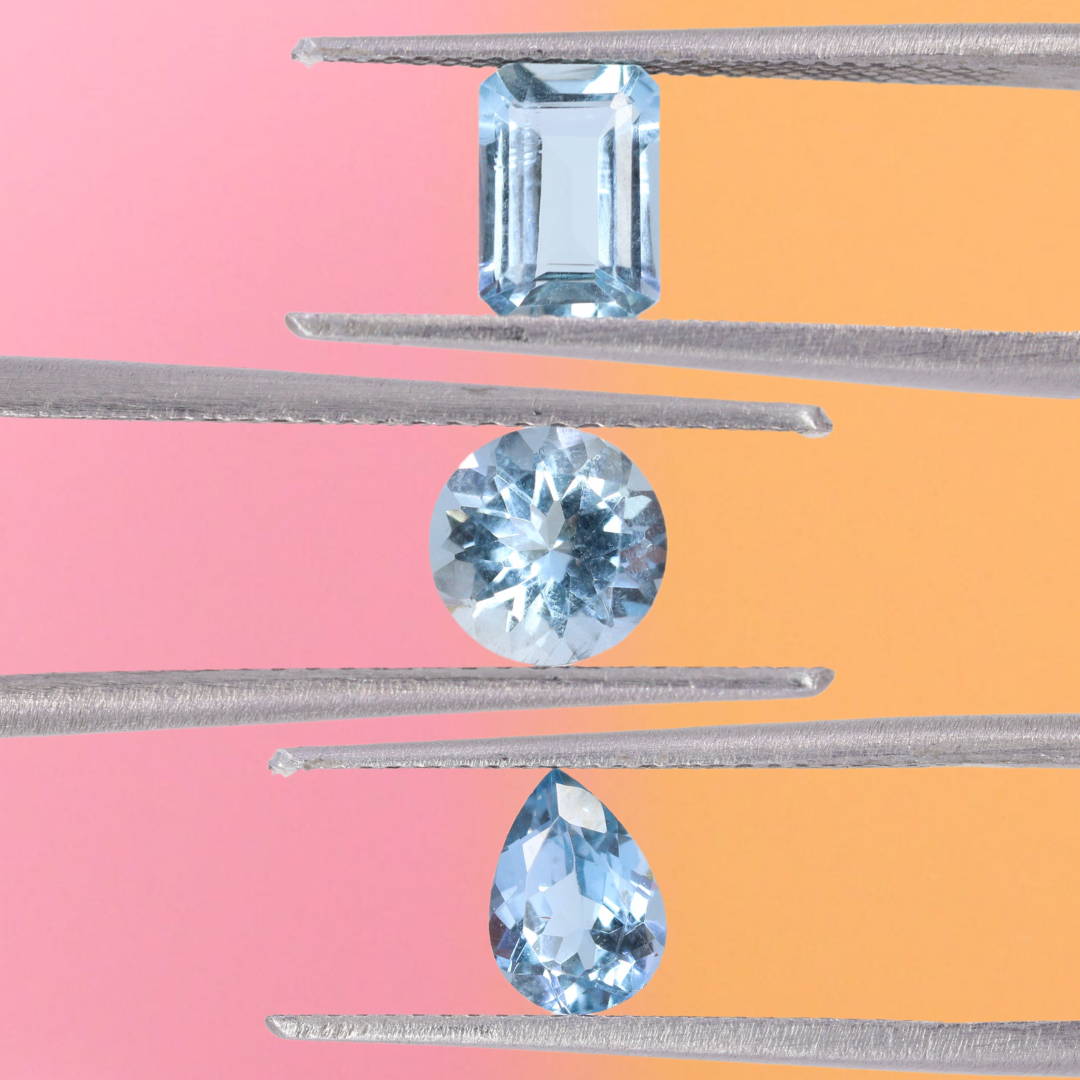 One of Jessica's first ever bespoke pieces was a mouth-watering pear shaped Aquamarine set in a bold yellow gold band. Like our current Celeste design, this ring had a delicious half halo of diamonds. This bespoke creation had laurel textured shoulders, and was very different to the other platinum rings Jessica had been designing at the time. From this design, her love for yellow gold and Aquamarine bloomed, resulting in a lot of her design choices.