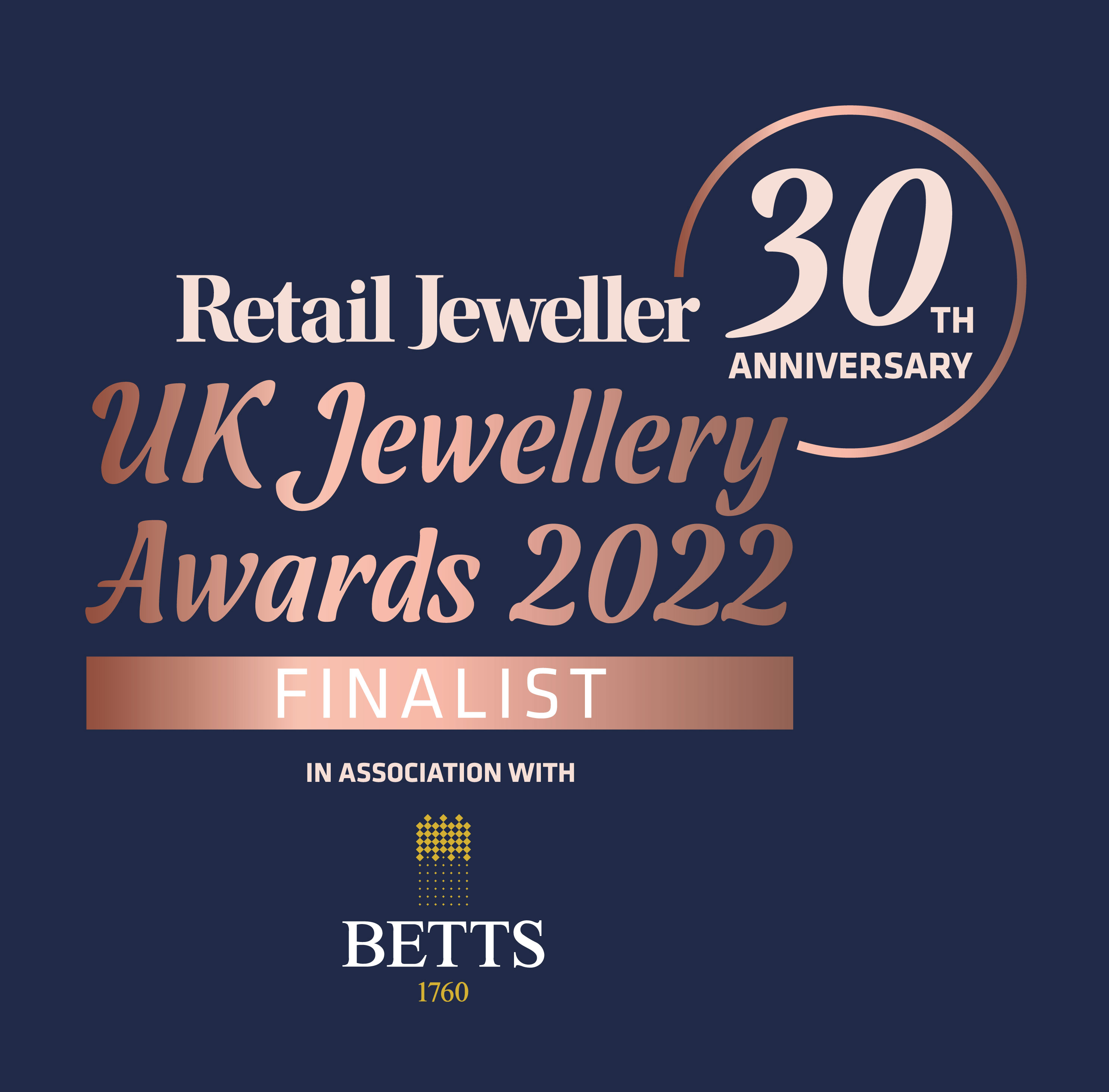 BESPOKE JEWELLERY RETAILER OF THE YEAR 2022
For a small business that's doing big things in a city in the North of England, this is pretty big news. Our growing corner of the jewellery world, where we dare to do diamonds differently, has been shortlisted for 'Bespoke Jewellery Retailer of the Year' at the UK Jewellery Awards 2022. The trade publication behind the awards, Retail Jeweller, is an incredibly prestigious industry magazine, so to have been shortlisted by their team is a real achievement.
Our showroom and design teams have really driven the growth of the bespoke side of our business. They've worked hard to answer some really challenging design briefs, and to bring ideas to life that many other jewellers would have struggled with.
We work with heirloom diamonds that are 3mm or larger, and this customer had a few to work into a design - she loved this initial design from Jess that our sales consultants Charlotte and Peter then worked to perfect into their ideal ring!
With added pear cut salt and pepper diamonds, and a small salt and pepper round cut at the very end to symbolise three generations of their family, this ring truly encapsulates our Bespoke Design Service.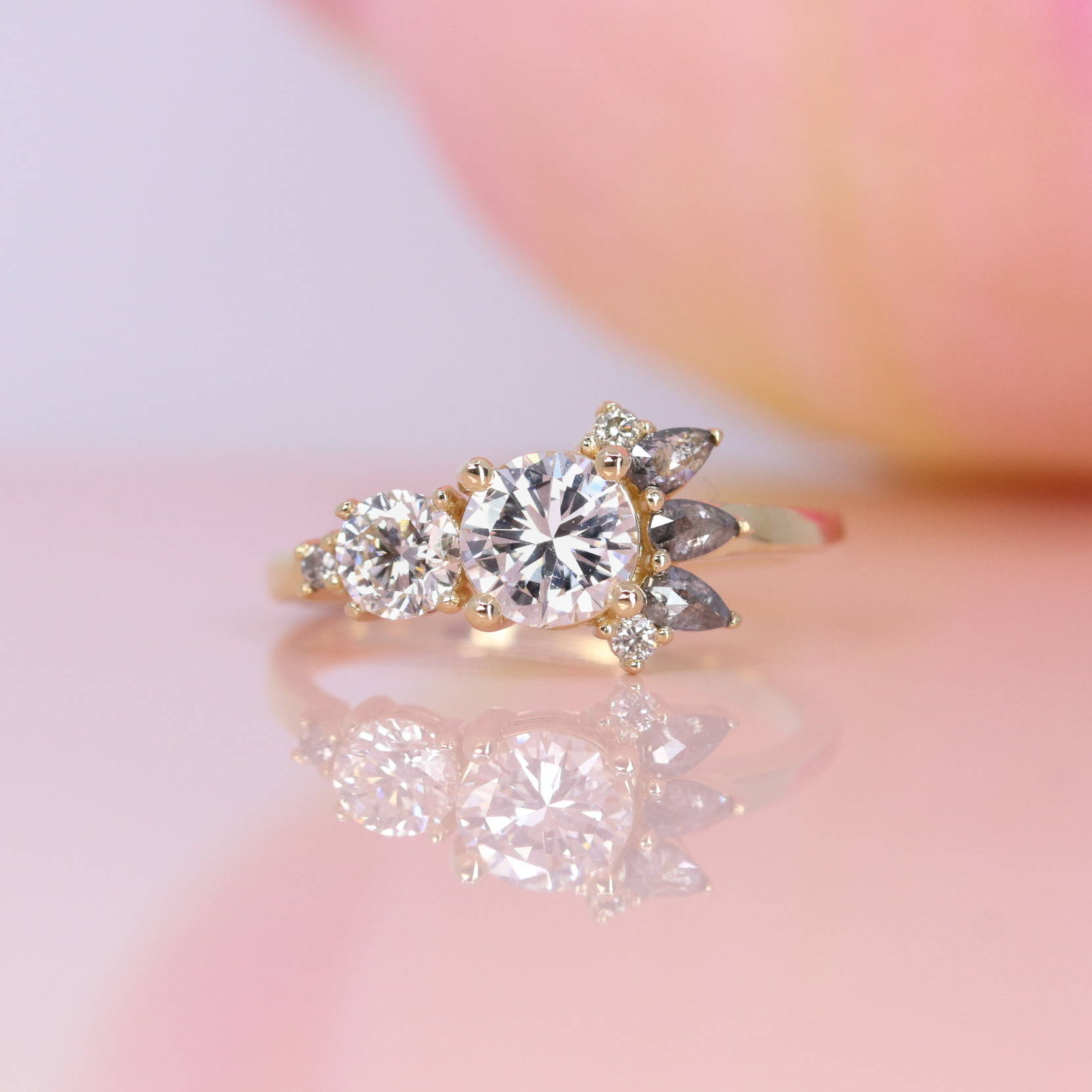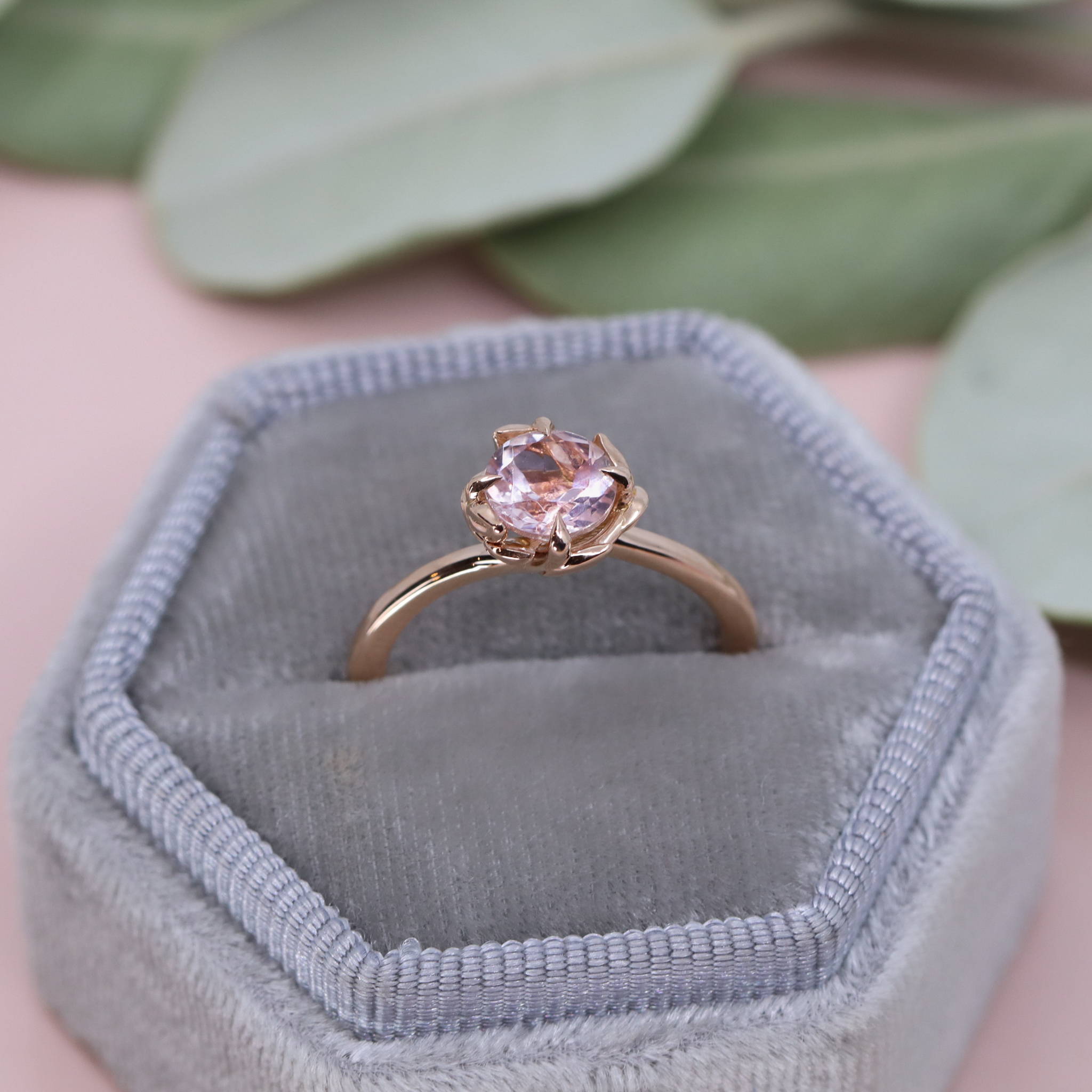 This rose gold ring features a round cut morganite, set into a twisted, petal-inspired setting.
This ring is mystical and magical in the best way, and this customer also came back to design their wedding rings with us!
Our customer's child designed a ring using our Mother's Day activity sheet - the design was so beautiful we ended up helping 'D' to make it reality to surprise his partner!
Featuring a gorgeous oval cut sapphire in the most royal blue tones, two trilliant cut diamonds, and two yellow round cut sapphires, this ring is a statement of love.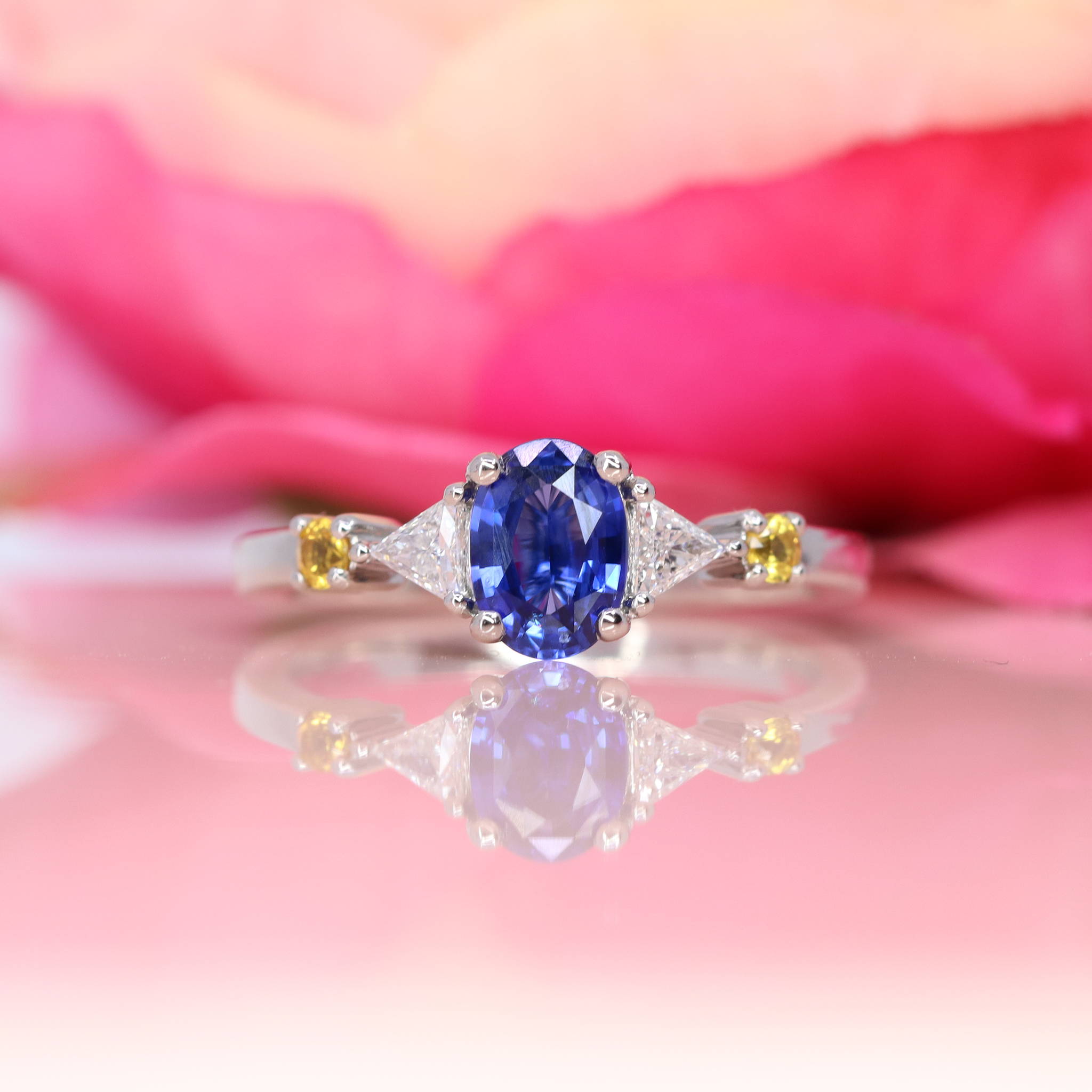 When a customer wants to go big, we get on board! This incredible marquise diamond needed to take centre stage, but the customer didn't want a solitaire style ring.
The answer to this was two dainty pear cut diamonds, to create a sense of flow, but keeping your attention firmly on that statement centre stone.
OVAL SALT & PEPPER DIAMOND
This loved-up couple came to us to each create a ring for the other - and look at how incredible this one turned out! One featured a half halo with a champagne pear diamond, whereas this one specifically shows an oval salt and pepper diamond.

They both also had patterned bands, and a secret engraving as a hidden extra. The rings we created are some of the most romantic we've done!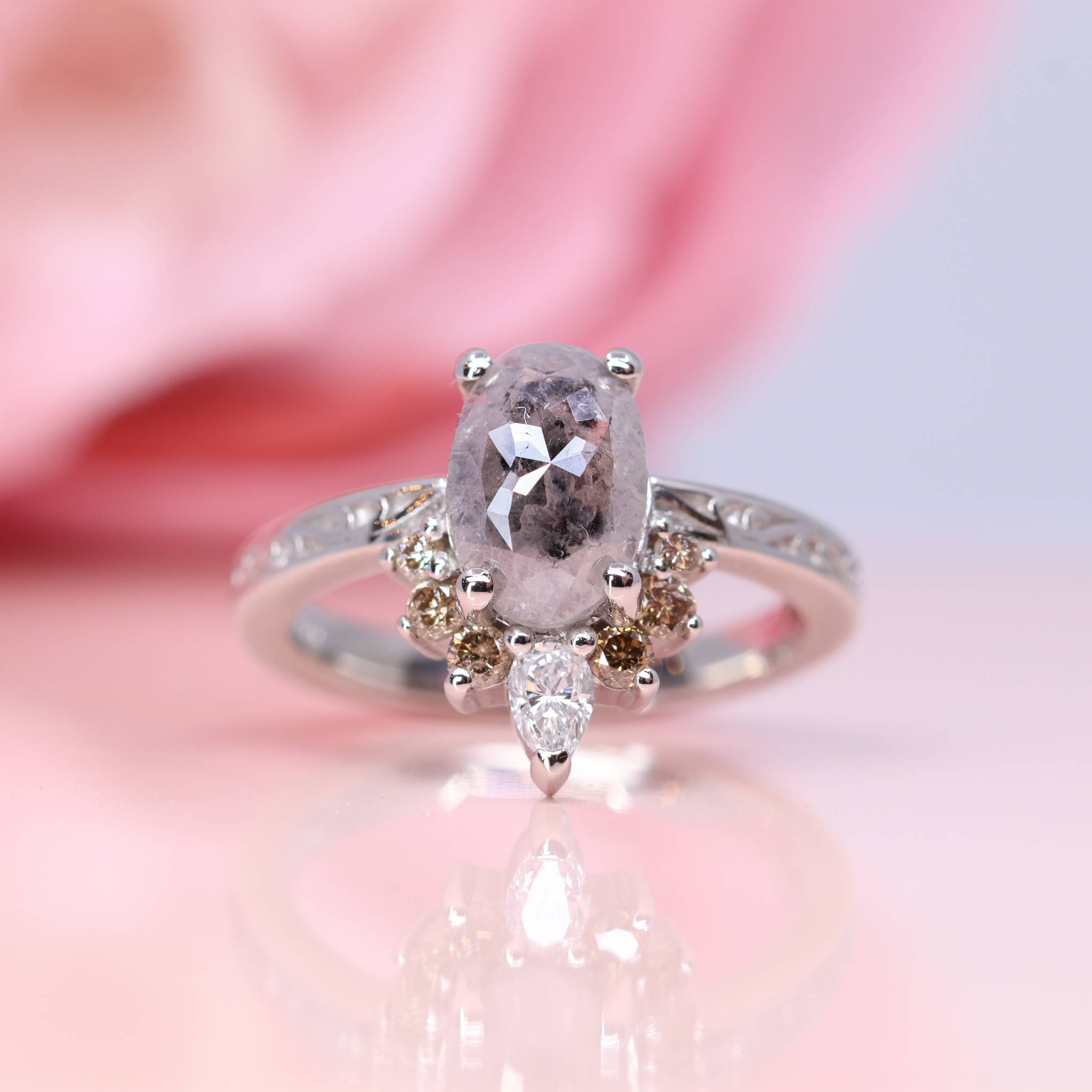 ---