Top Five Engagement Rings Under £1800
ENGAGEMENT RINGS UNDER £1800
When it comes to choosing an engagement ring, we suggest you throw all the rules about how much to spend out of the window. The myth that you budget three month's wages for a ring is a marketing ploy created to get you to part with more cash! Whether you spend £1500 or £15,000, your engagement ring is special because it's been chosen by you.
For those of you searching for a perfect, carefully crafted and unique ring without breaking the bank, we've chosen five of our favourite engagement rings that offer style, substance and of course, sparkle. All beautifully delicious at prices under £1800.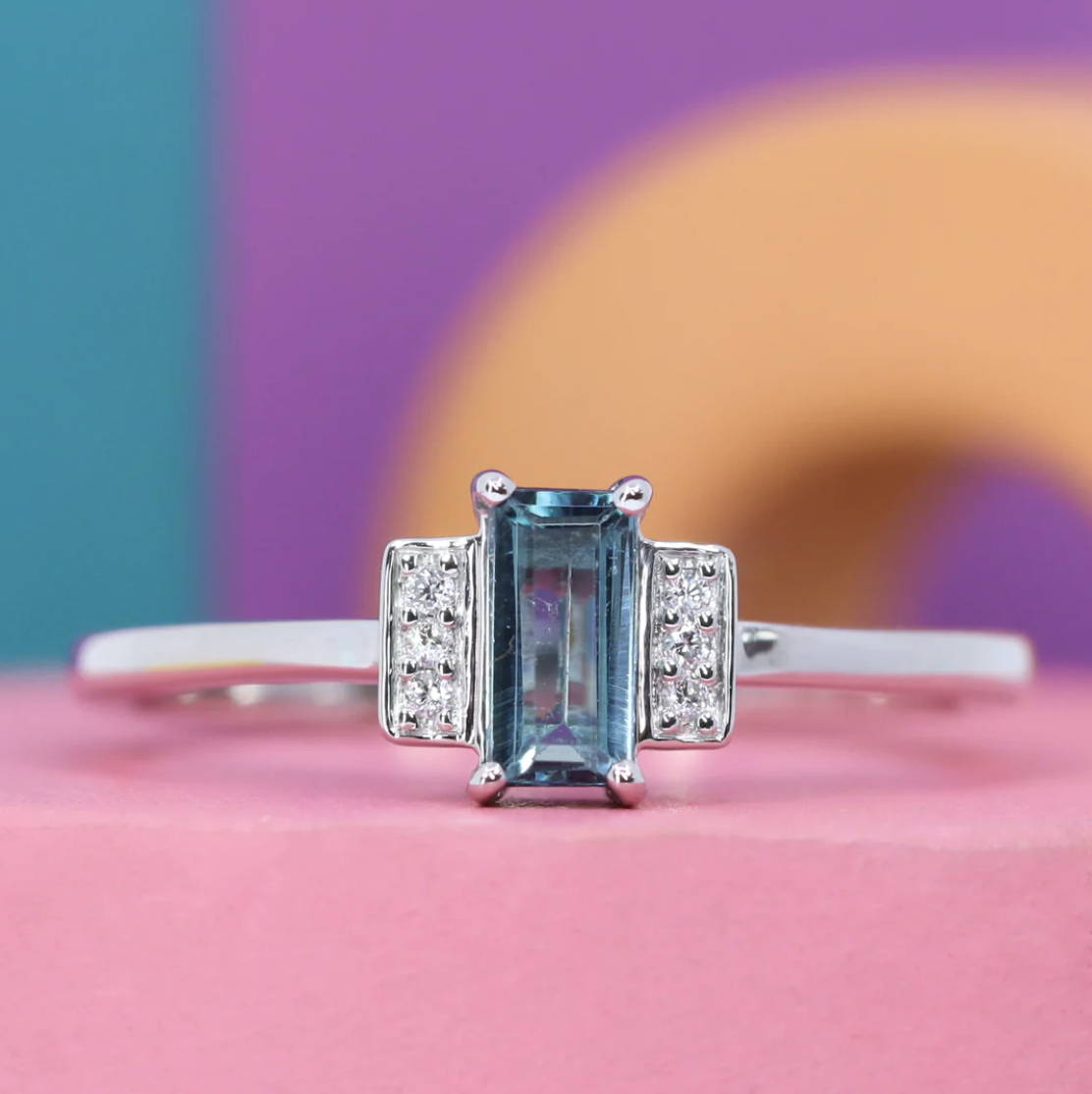 Starting from just £1380, Marina's main ingredient is a tempting 0.38ct baguette cut teal tourmaline. Bursting with blues and hints of green, we've balanced Marina's flavours with refreshing white diamonds on either side, set in our classic 'bar' design.
This delightful treat stacks beautifully with our wishbone wedding bands. She's delicate, but dramatic!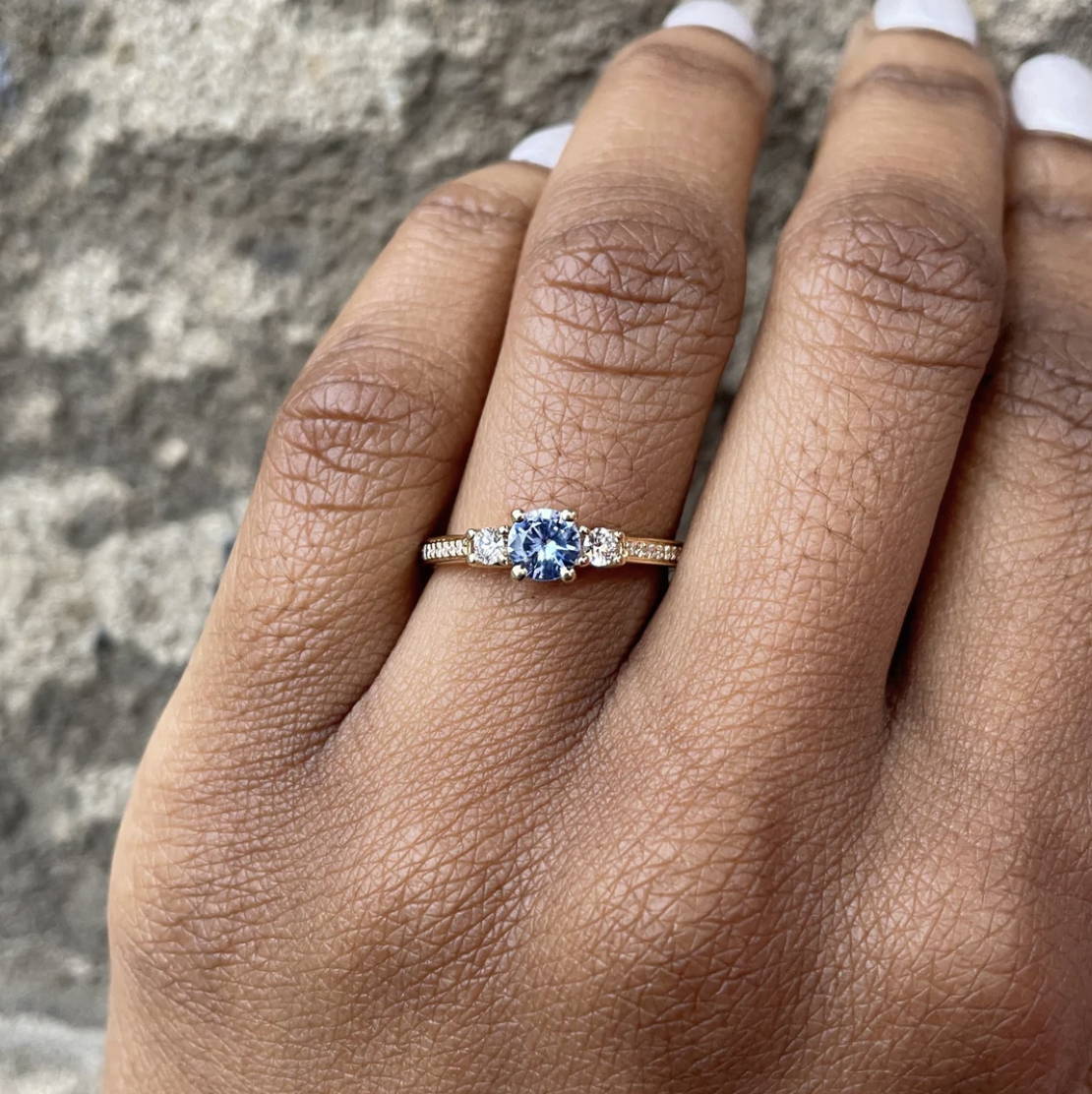 Callie is our unique twist on tradition. We take all of the ingredients you love, such as white diamond side stones, and diamond set shoulders, and add our own unique flavour. All refreshingly unique, each Callie is set with a one-of-a-kind centre stone, so you can find one to suit your individual taste. Choose from seasoned salt and pepper diamonds, cooling Ceylon sapphires, or intense blues and greens.
We're yet to find a hand that doesn't suit Callie - so we know she'll say yes!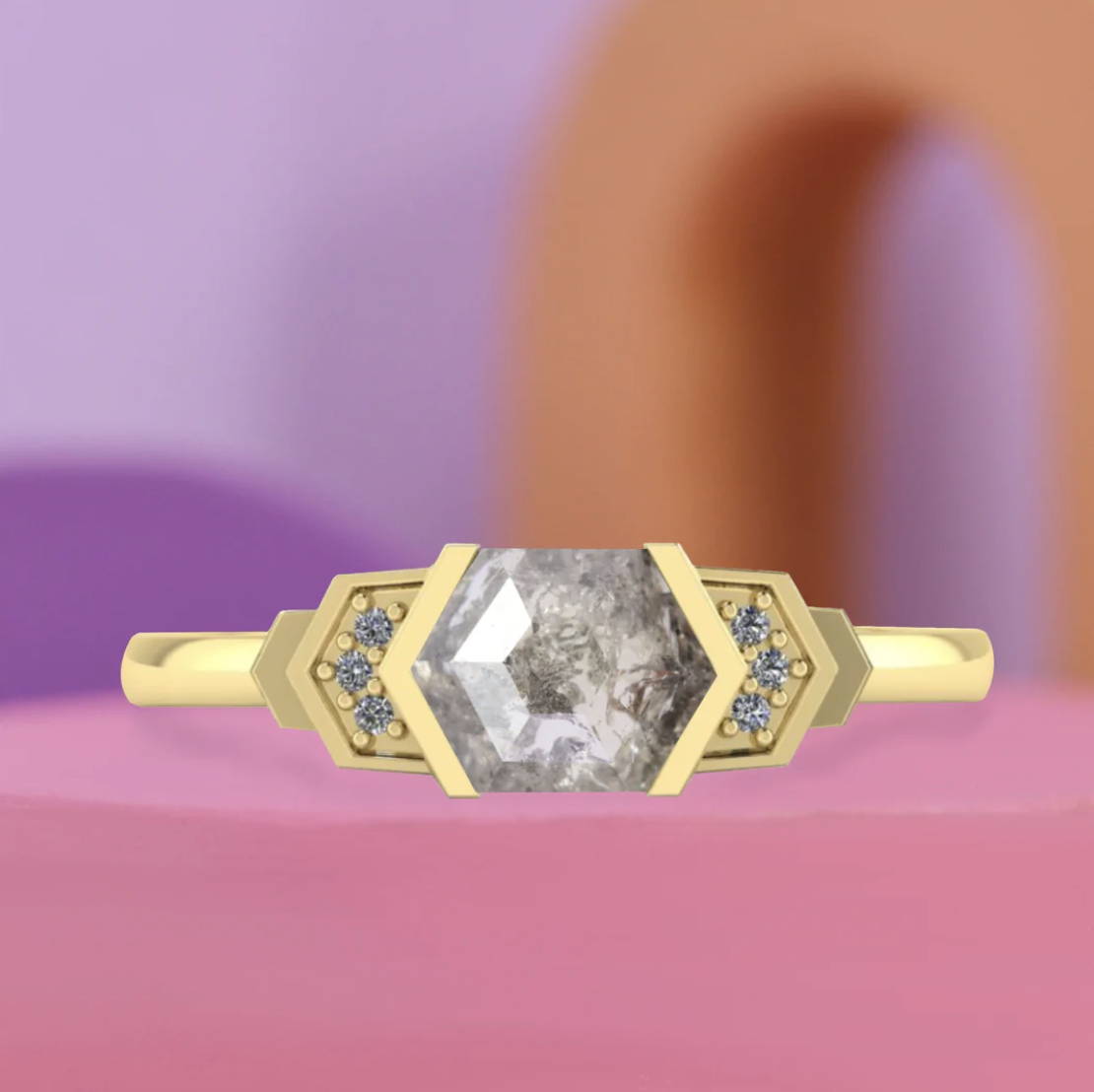 Where Art Deco meets geometry, Frida is bursting with sharp and spicy flavours. Her centre stone is a wonderfully seasoned hexagon cut salt and pepper diamond, with inclusions that draw you in from corner to corner. This sits between the most wonderful accompaniment; bezel set chevron shaped sides with delicate diamonds held in our classic 'bar' setting.
This design isn't for the faint hearted. And is made to order, so you can find a centre stone that speaks to you.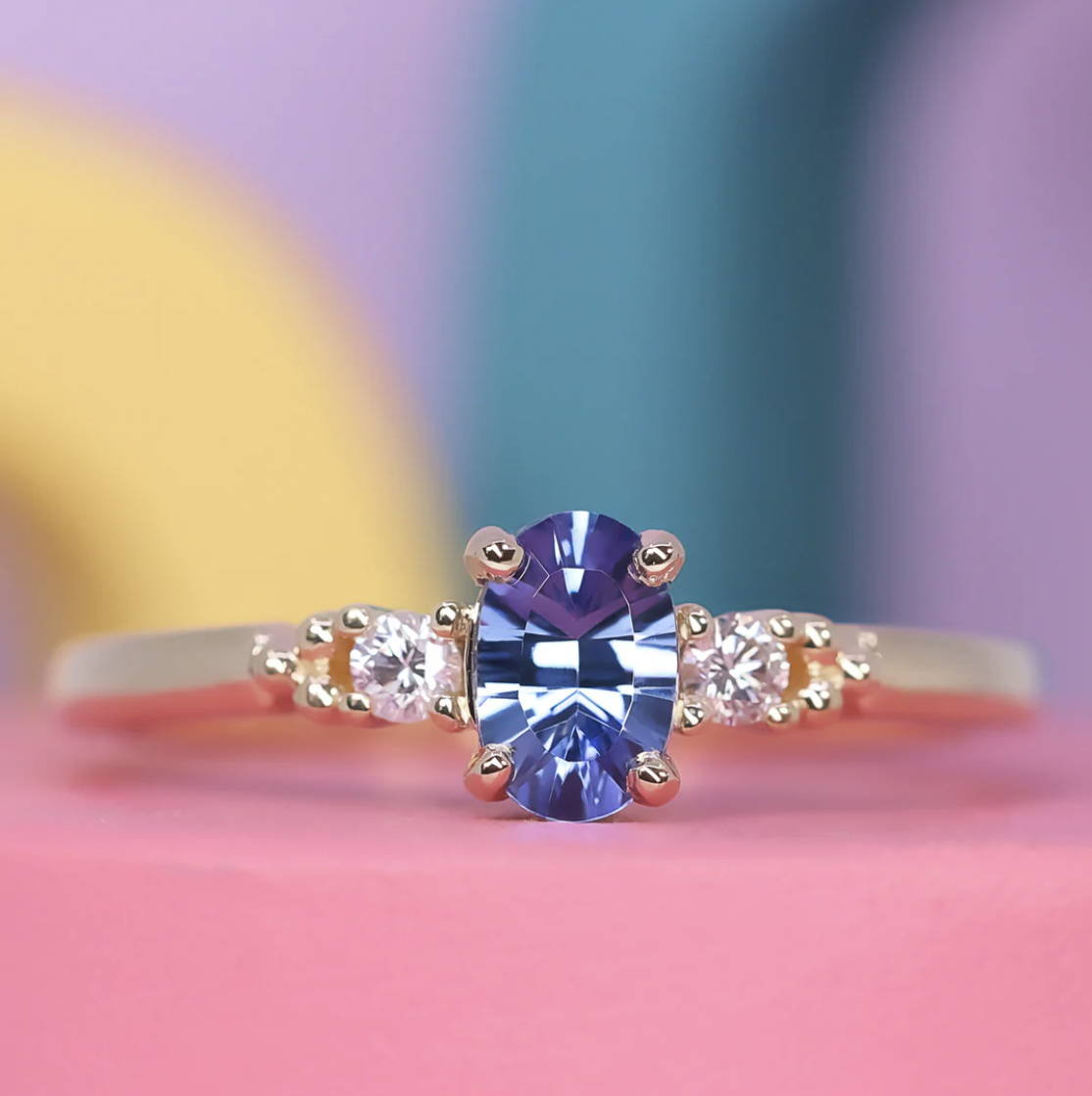 Natalia is our iconic trilogy ring. Oozing with alluring flavours, her centre stone is always a feast for the eyes. She draws you in with her main ingredient before taking you on a flavour-packed journey to her refreshing white diamond side stones, delicate beading and beyond.
Shown here with a delicious optix cut sapphire, just like our Callie design her centre stone can be customised so you can find one that speaks to you.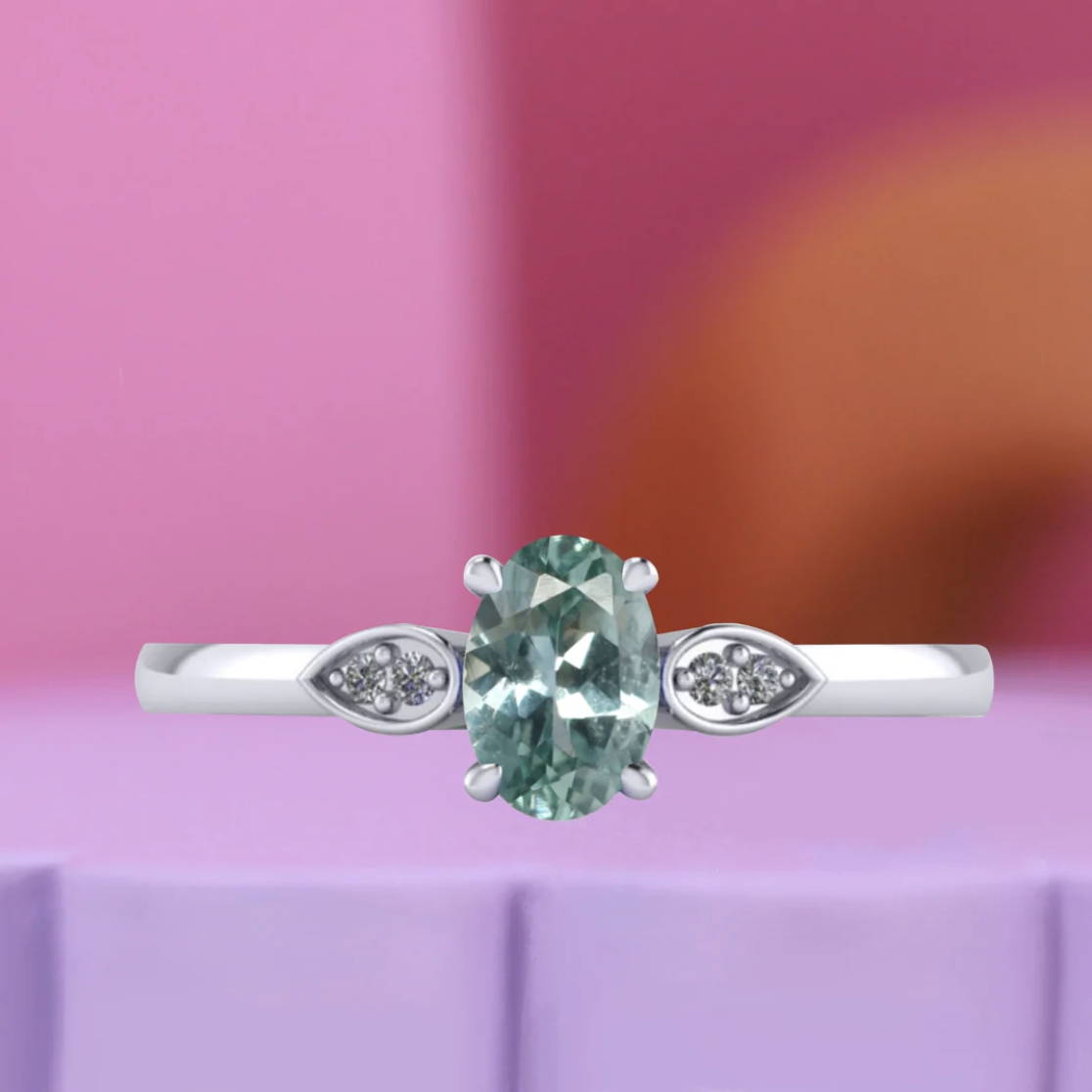 Rosa will make your heart sing and have you hungry for more. Serving up a refreshing teal sapphire as her main ingredient, this delicious dish is completed with dainty petals on either side, set with delicate white diamonds.
Made to order, you can choose from our menu of yellow gold, rose gold, white gold or platinum.
OUR FULL ENGAGEMENT RING MENU
---