SUPPORTING THE LGBTQIA+ COMMUNITy 365 days a year
We're proud to work with LGBTQIA+ customers all year round. For us, Pride isn't a quick promotional opportunity, or a tick box exercise. It's a chance for us to shout loud and so very proud about what we do for our LGBTQIA+ customers, 365 days a year.
From removing heteronormative language from our website and having appropriate appointment types, to staff training, we are driven by one simple ethos; whoever you are, whomever you love, and whatever you're celebrating - everyone is welcome at Jessica Flinn.
Here are just some of the ways we support the LGBTQIA+ community.

Each member of our team has undergone protective characteristics training and is well versed in our inclusivity values.
If we're being honest however, no training is needed for these guys. They are the driving force behind our inclusive ethos, shaping it through their interactions and conversations with customers.

We have introduced non-binary 'they' messaging to our navigation and avoid heteronormative language such as 'bride and groom' as much as possible.
Our appointments reflect that some customers may be choosing two rings, not just one. If you can't see an appointment that meets your needs, please let us know.

As a team we work hard to educate ourselves on the needs of our customers. That said, by listening to you and understanding your experiences with other jewellers, we're able to make our services even more inclusive.
If you think we can do something better - we are all ears.
PRIDE 2022 | DESIGN CHALLENGE
To celebrate Pride, we challenged our team to create a ring design. It was a totally open brief, resulting in unique engagement rings, colourful wedding rings, and gender neutral pieces.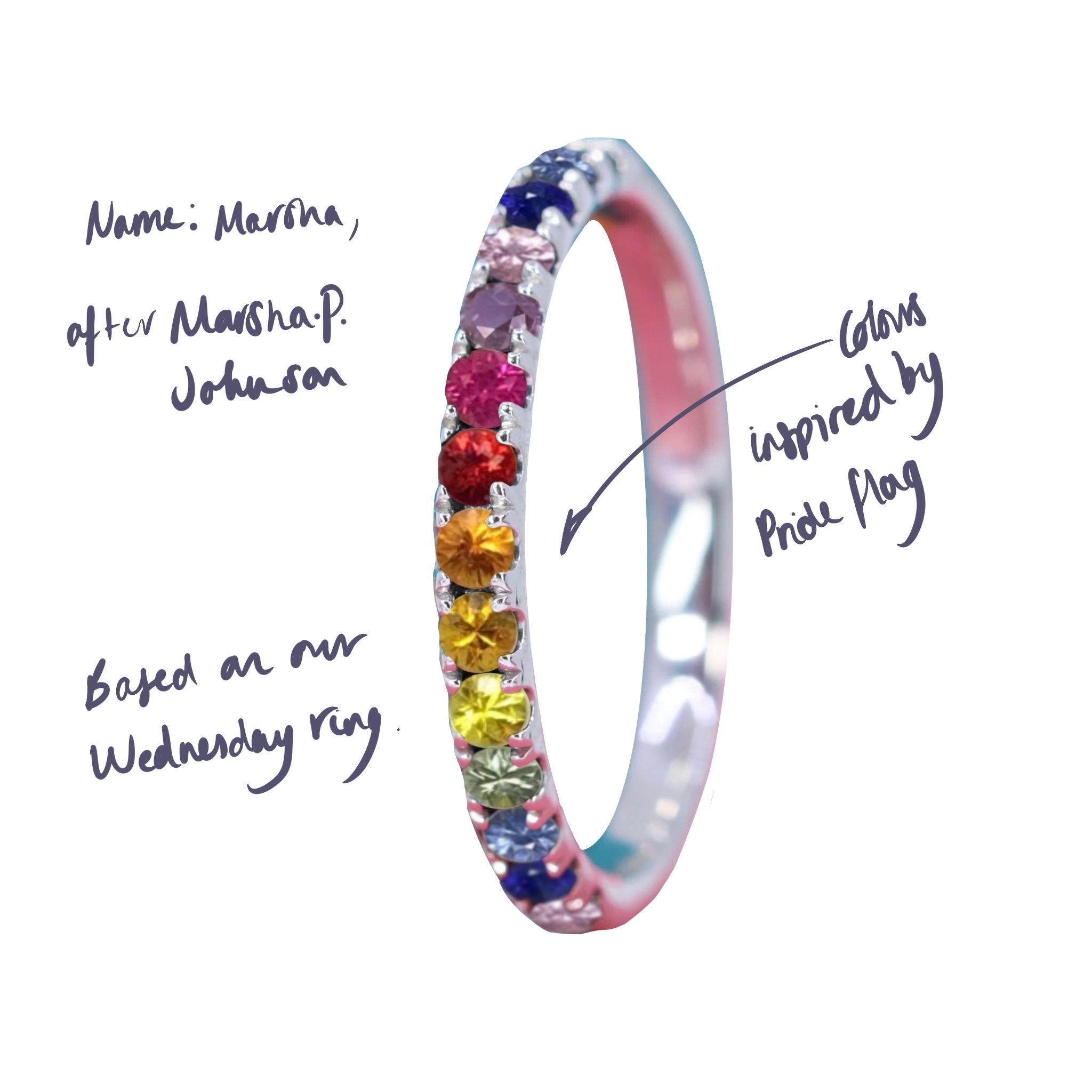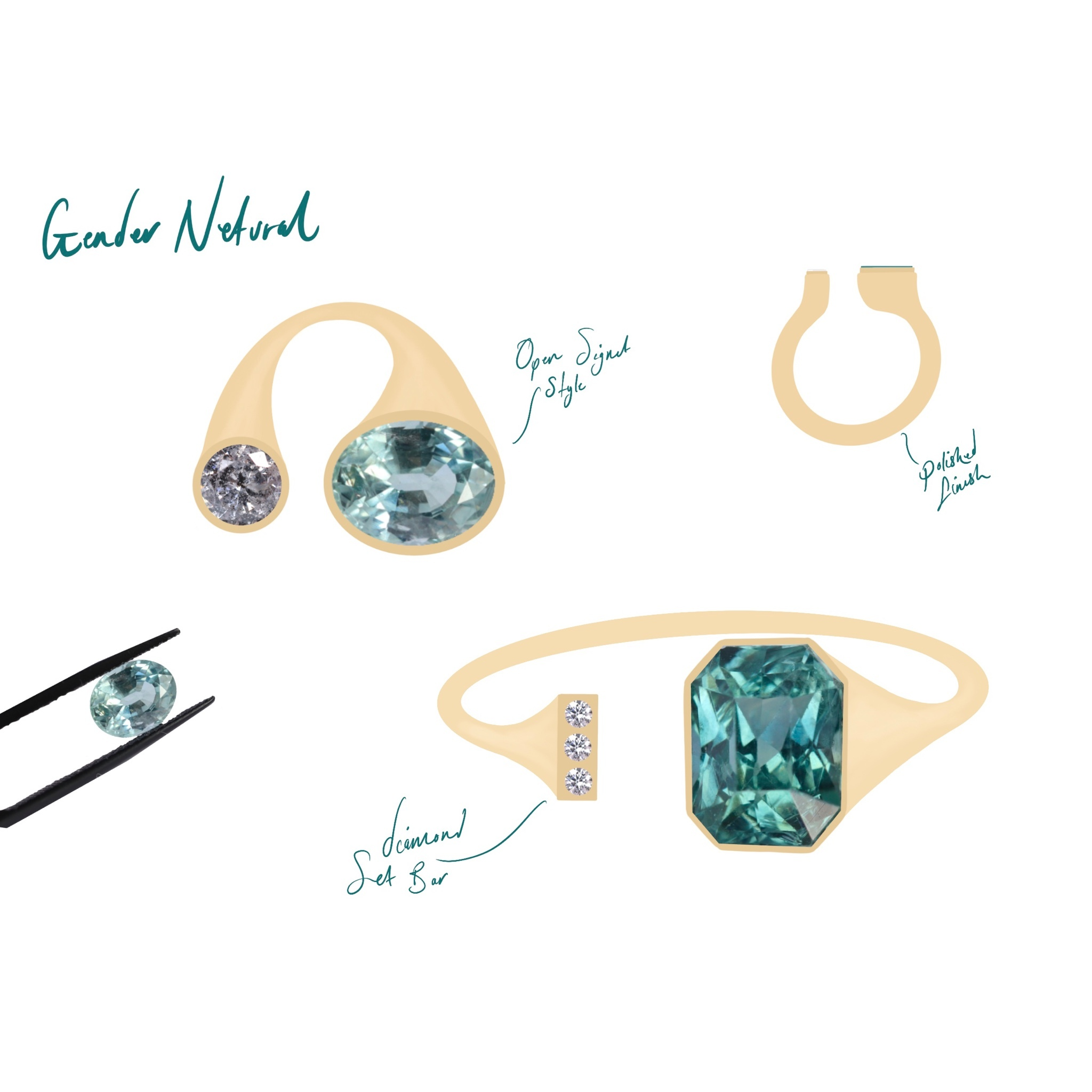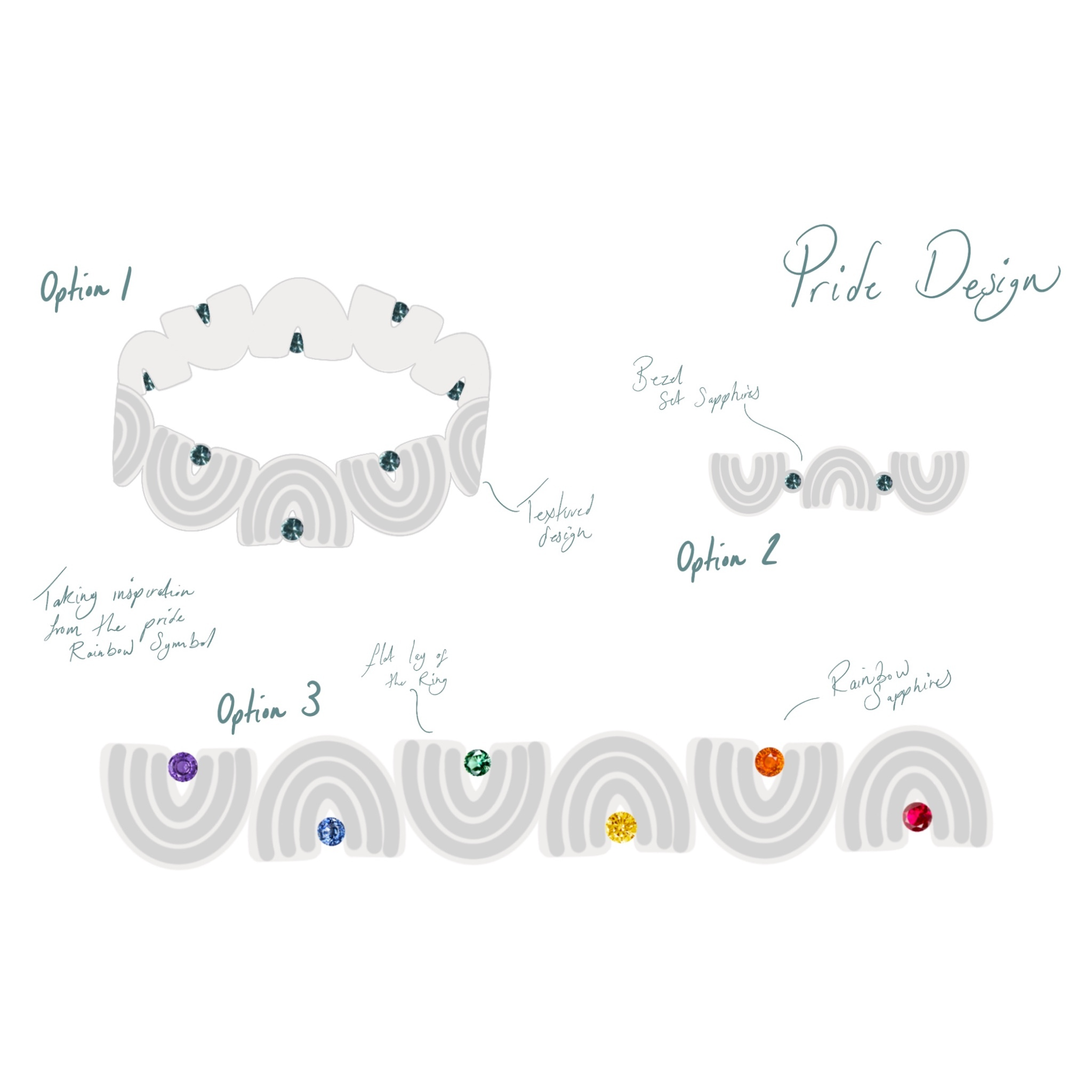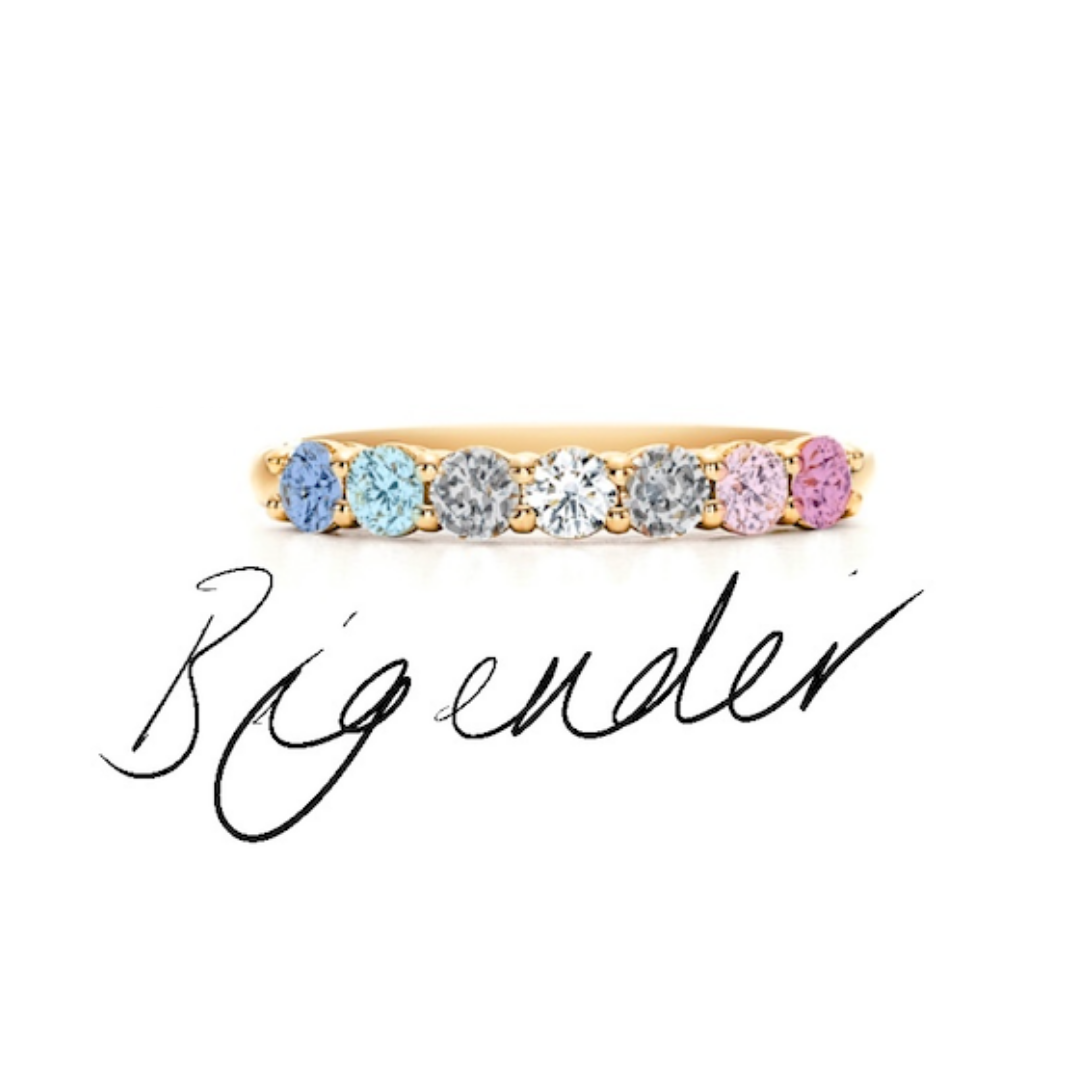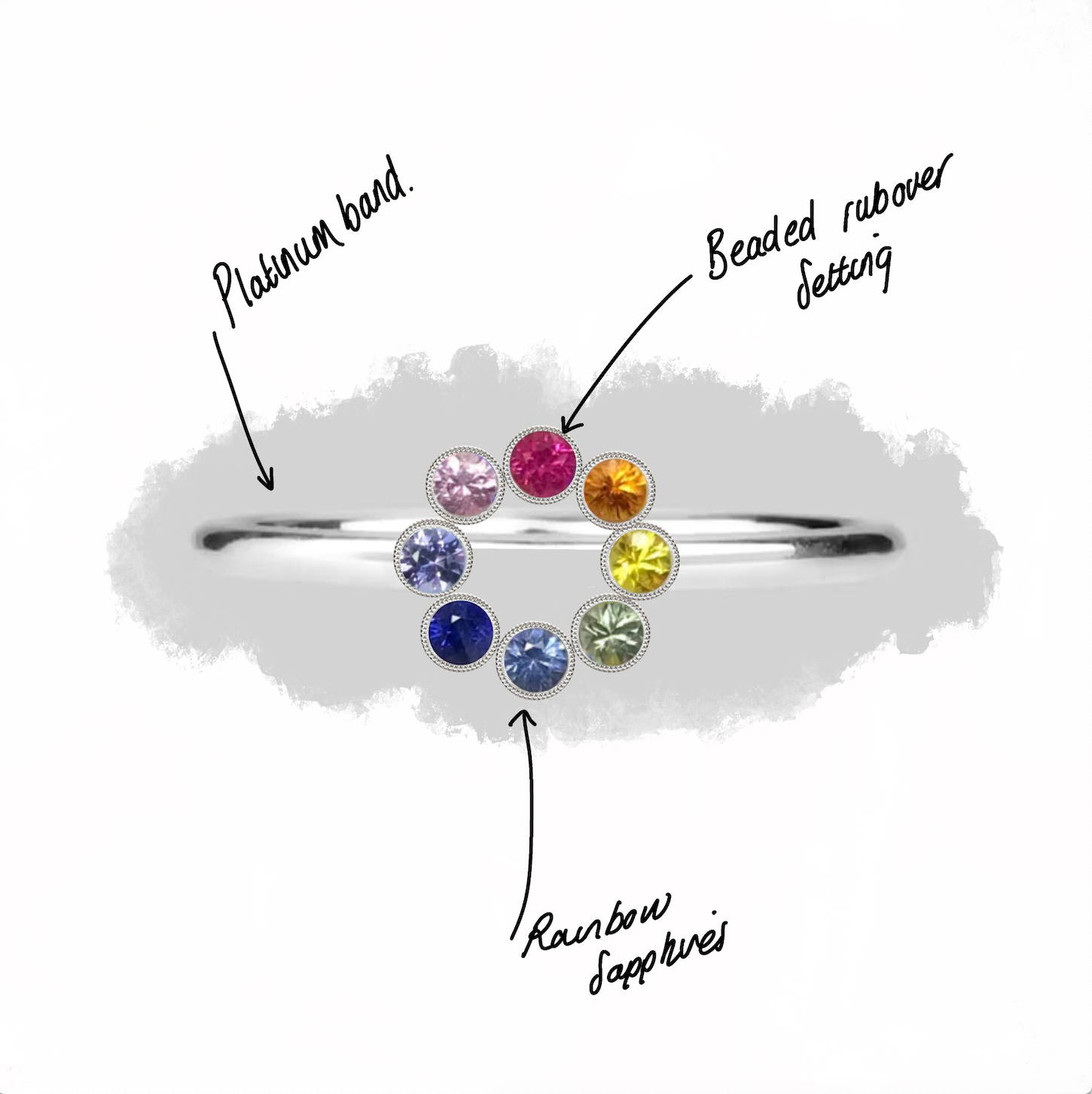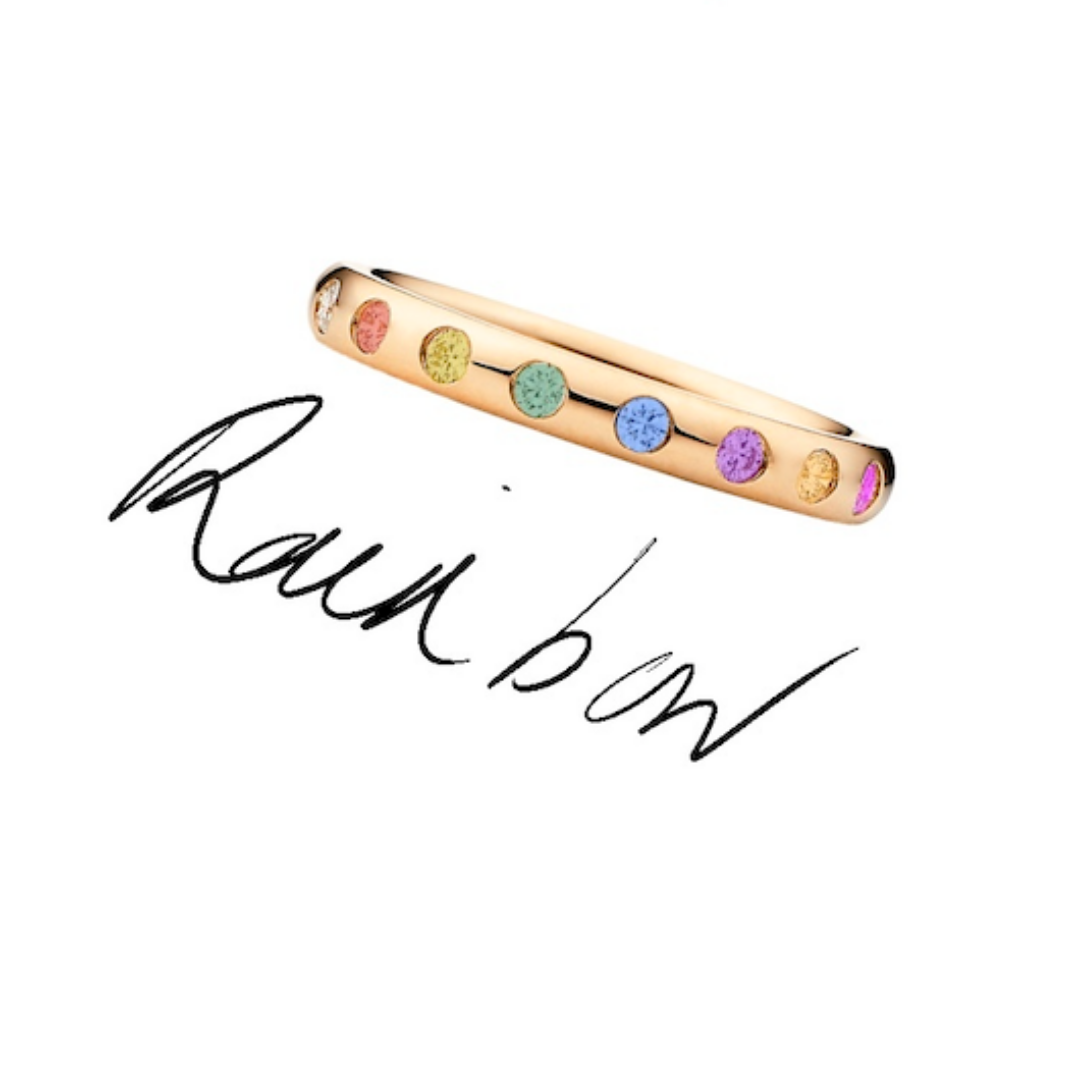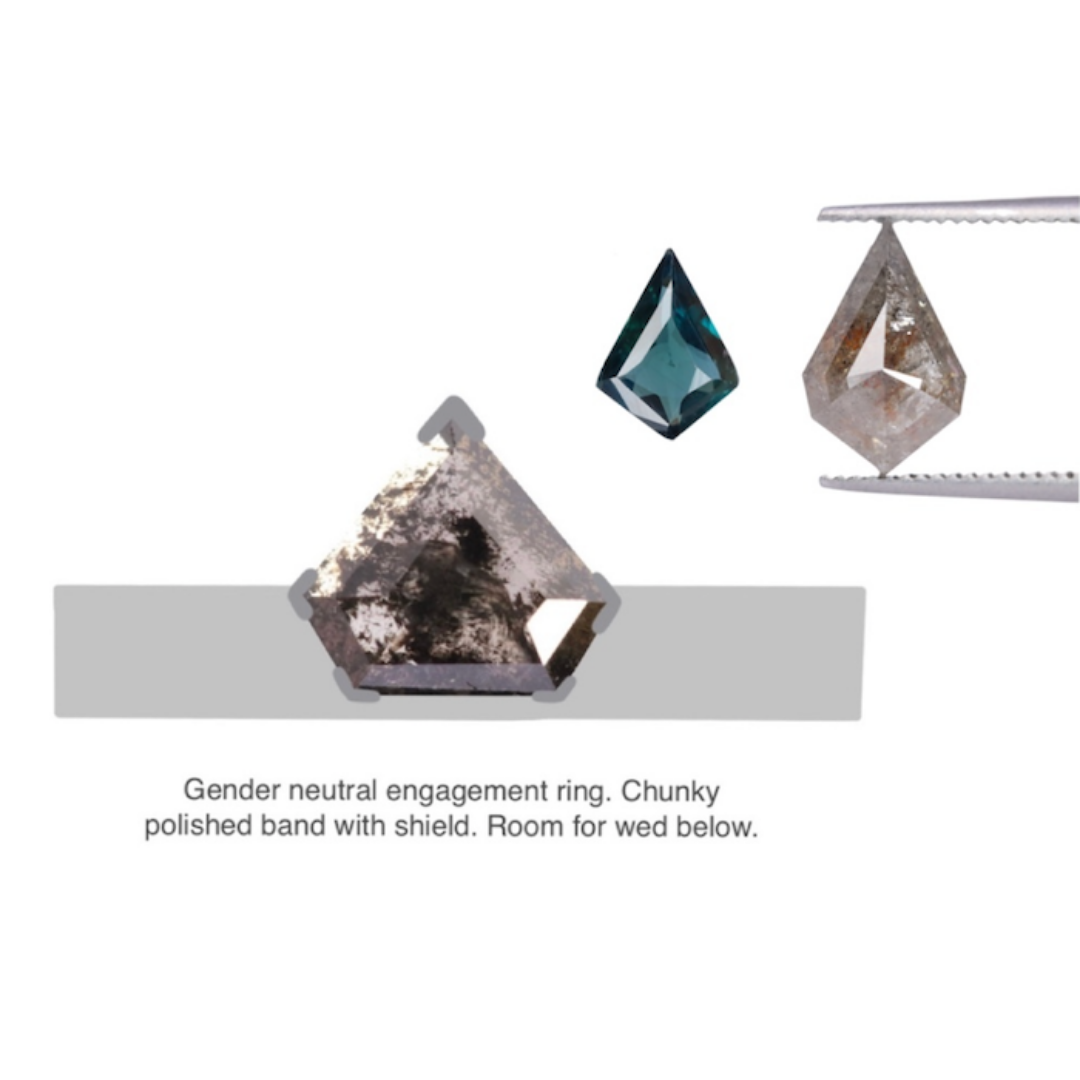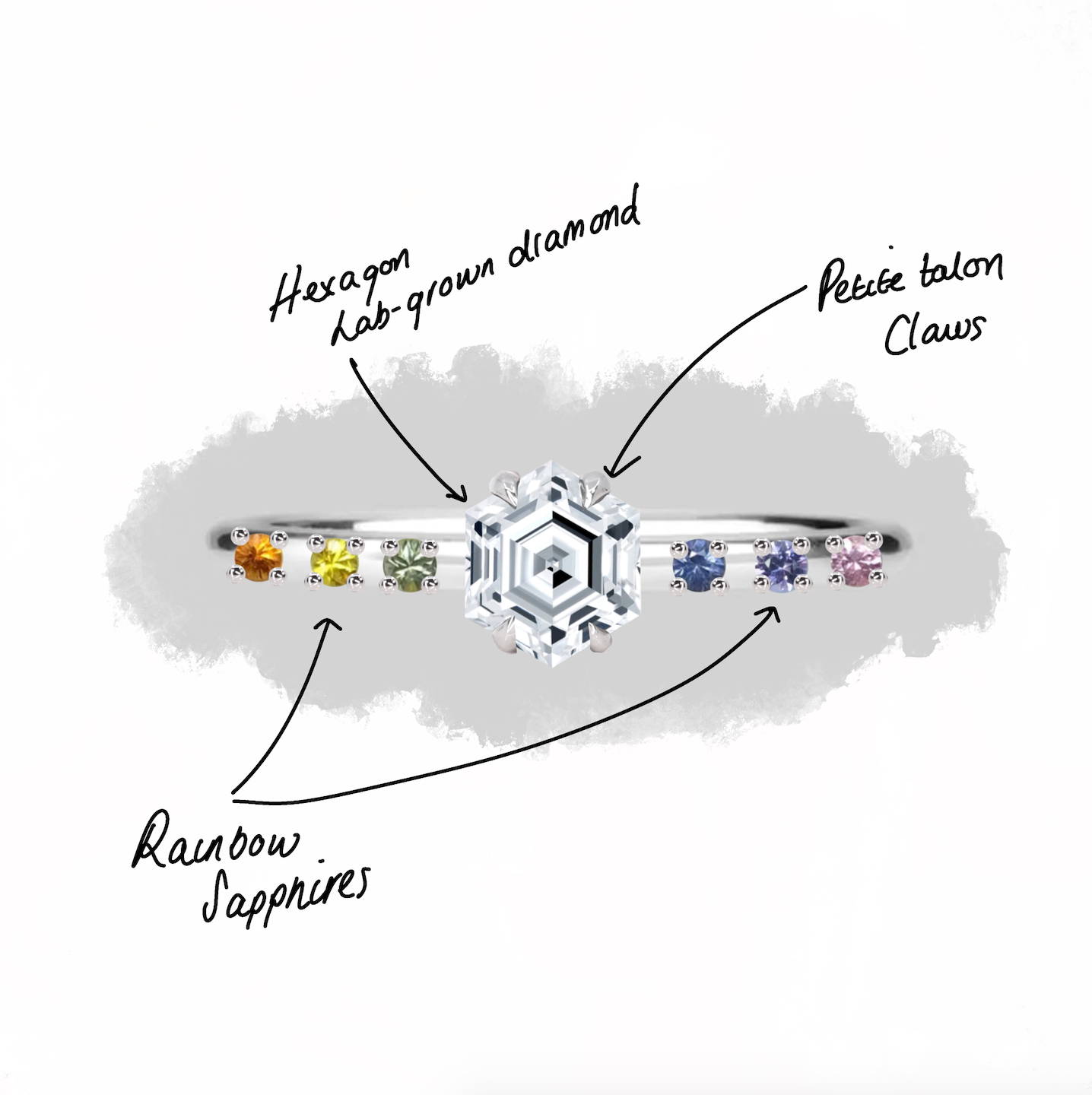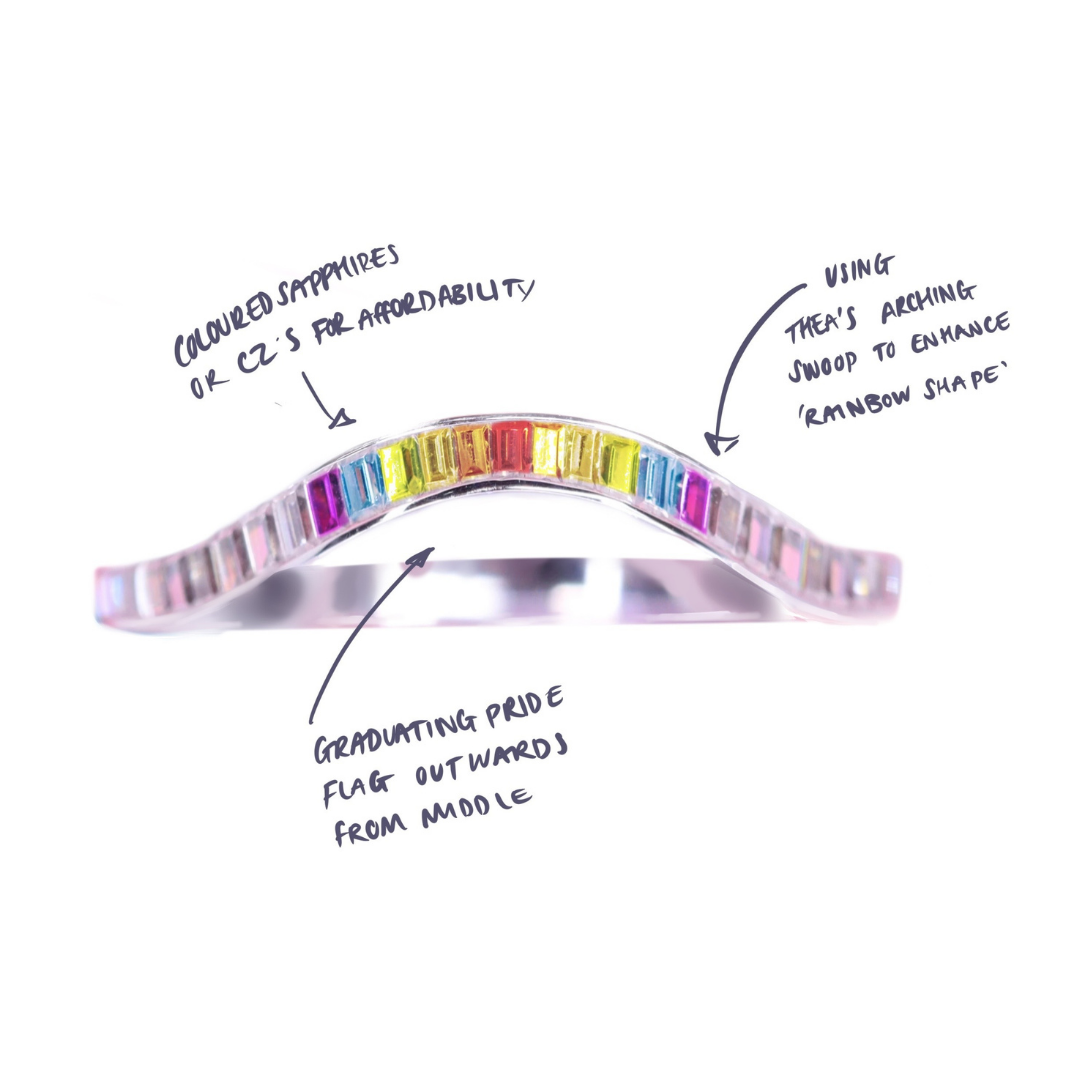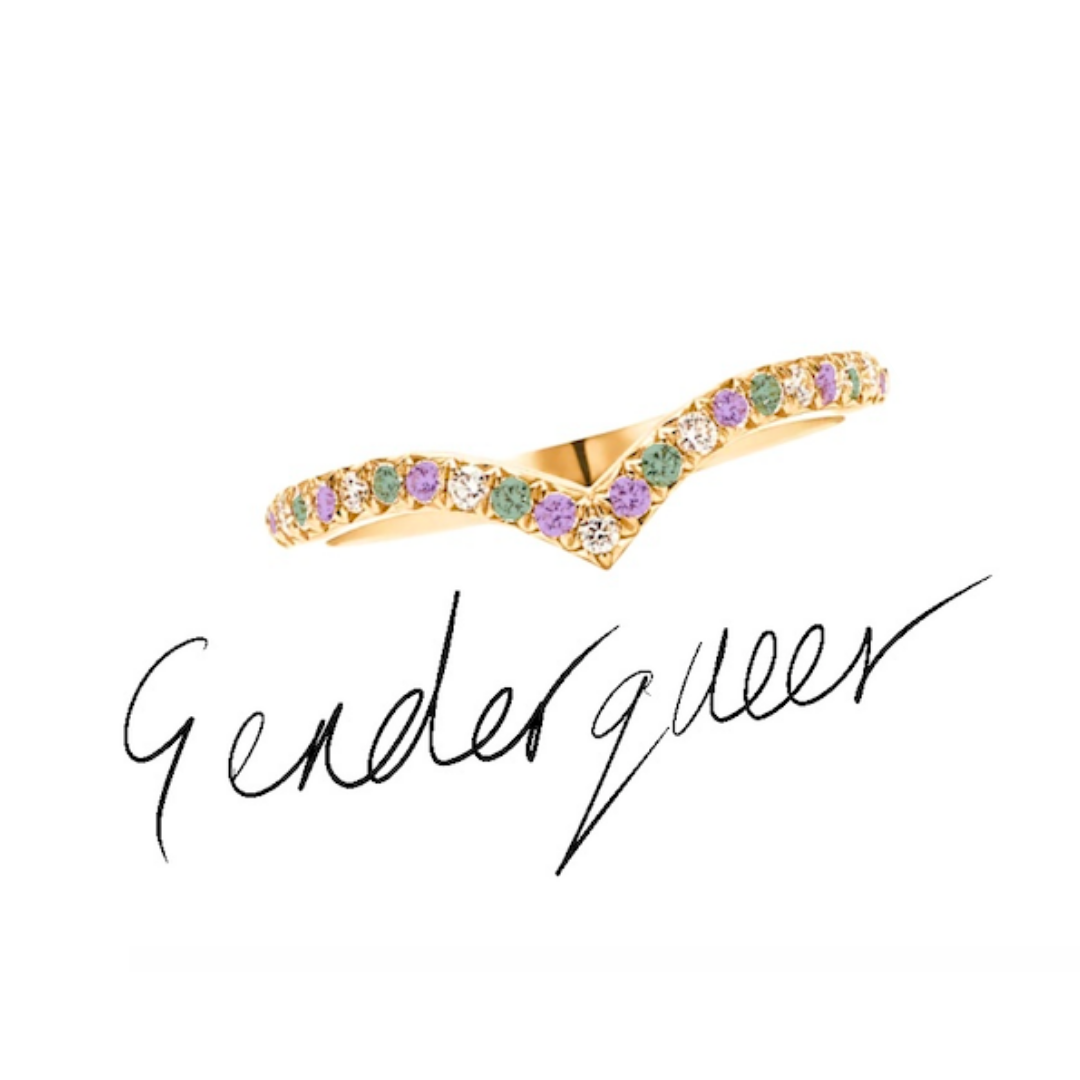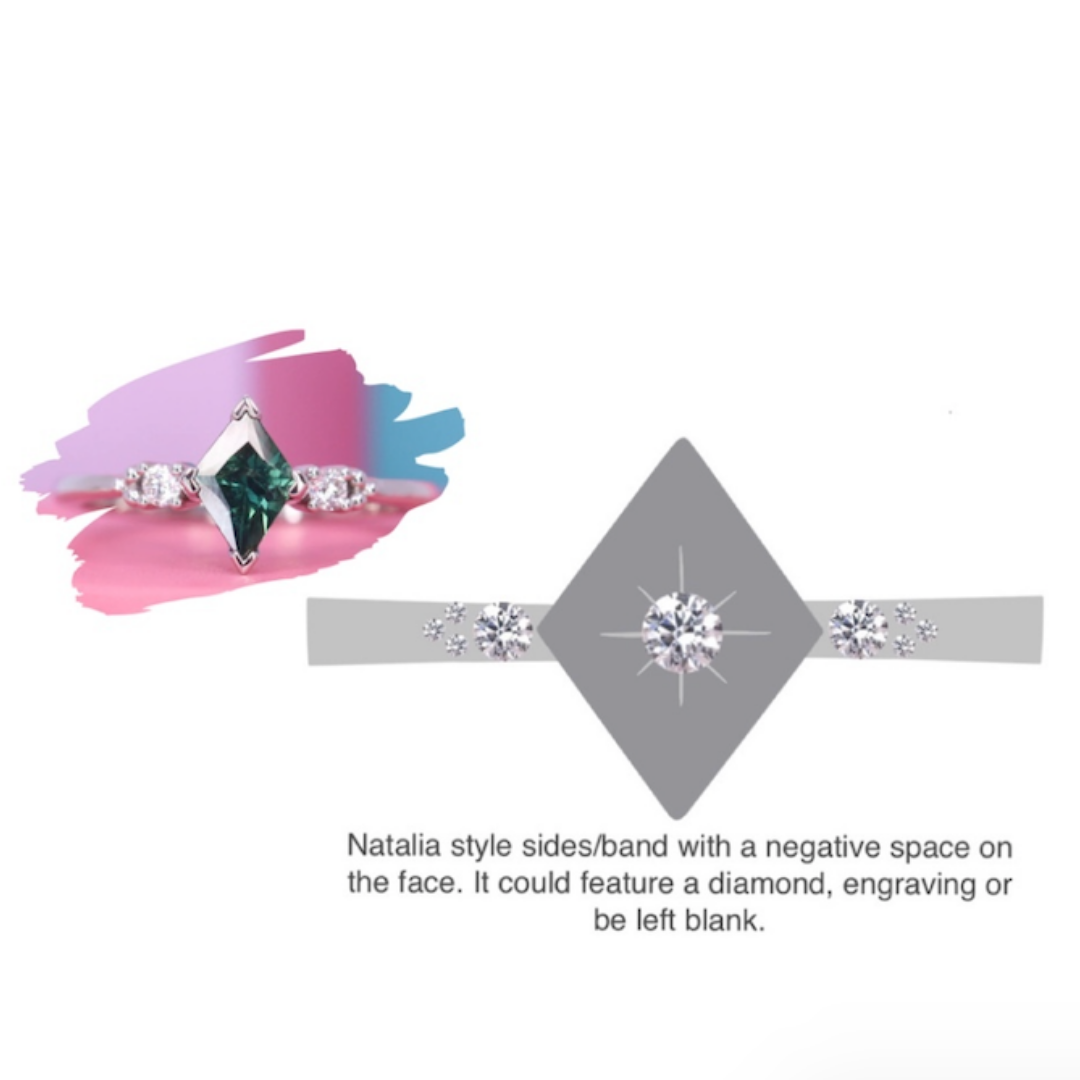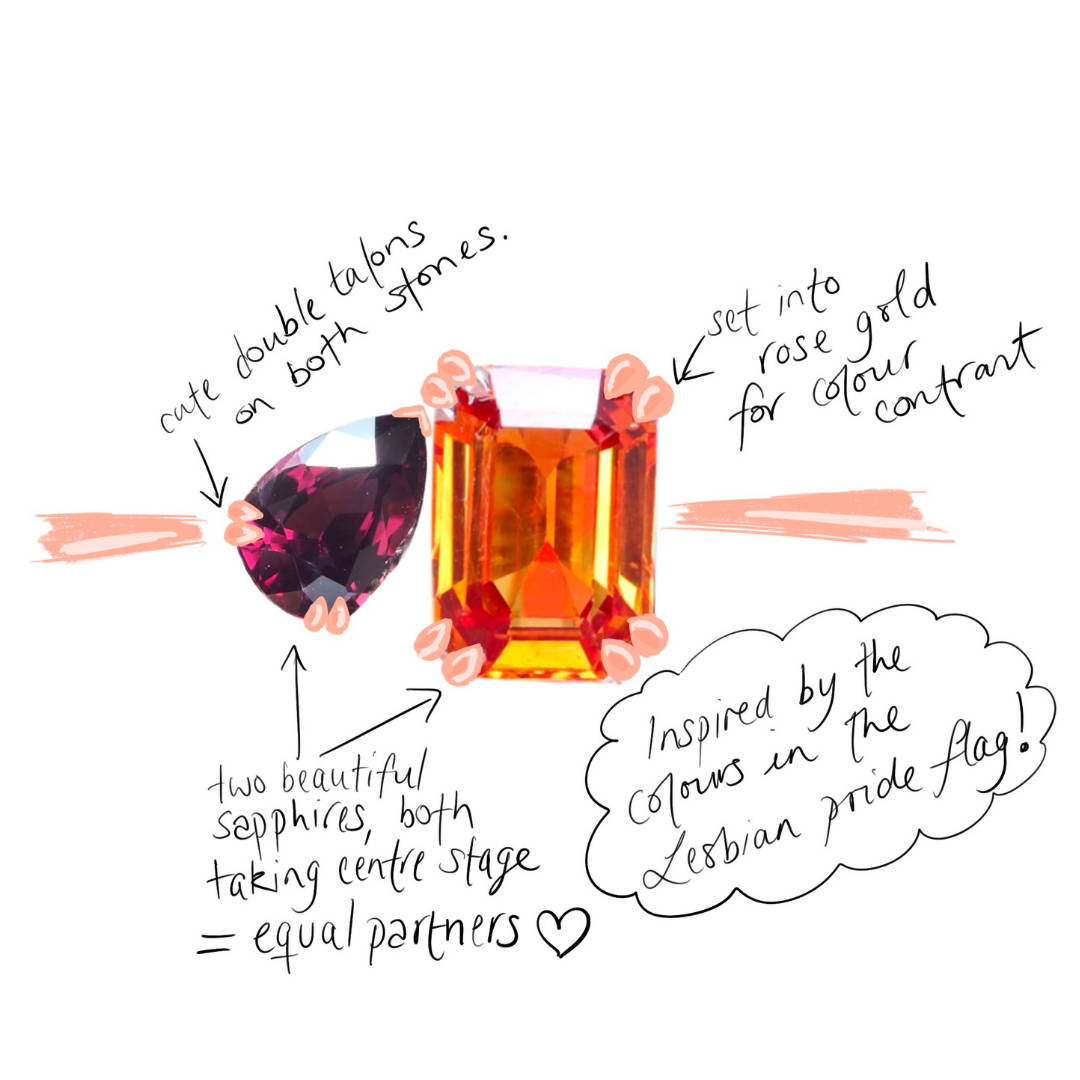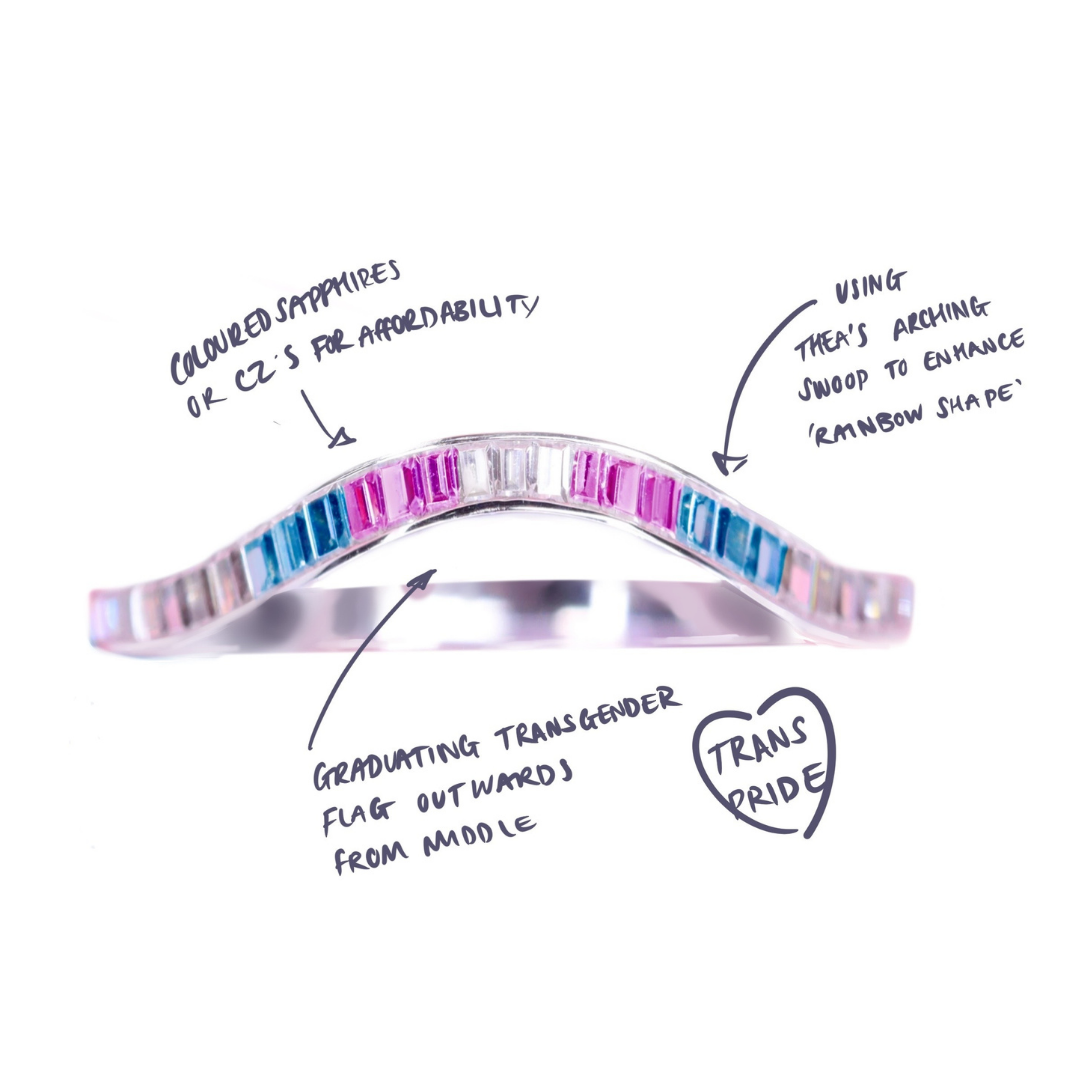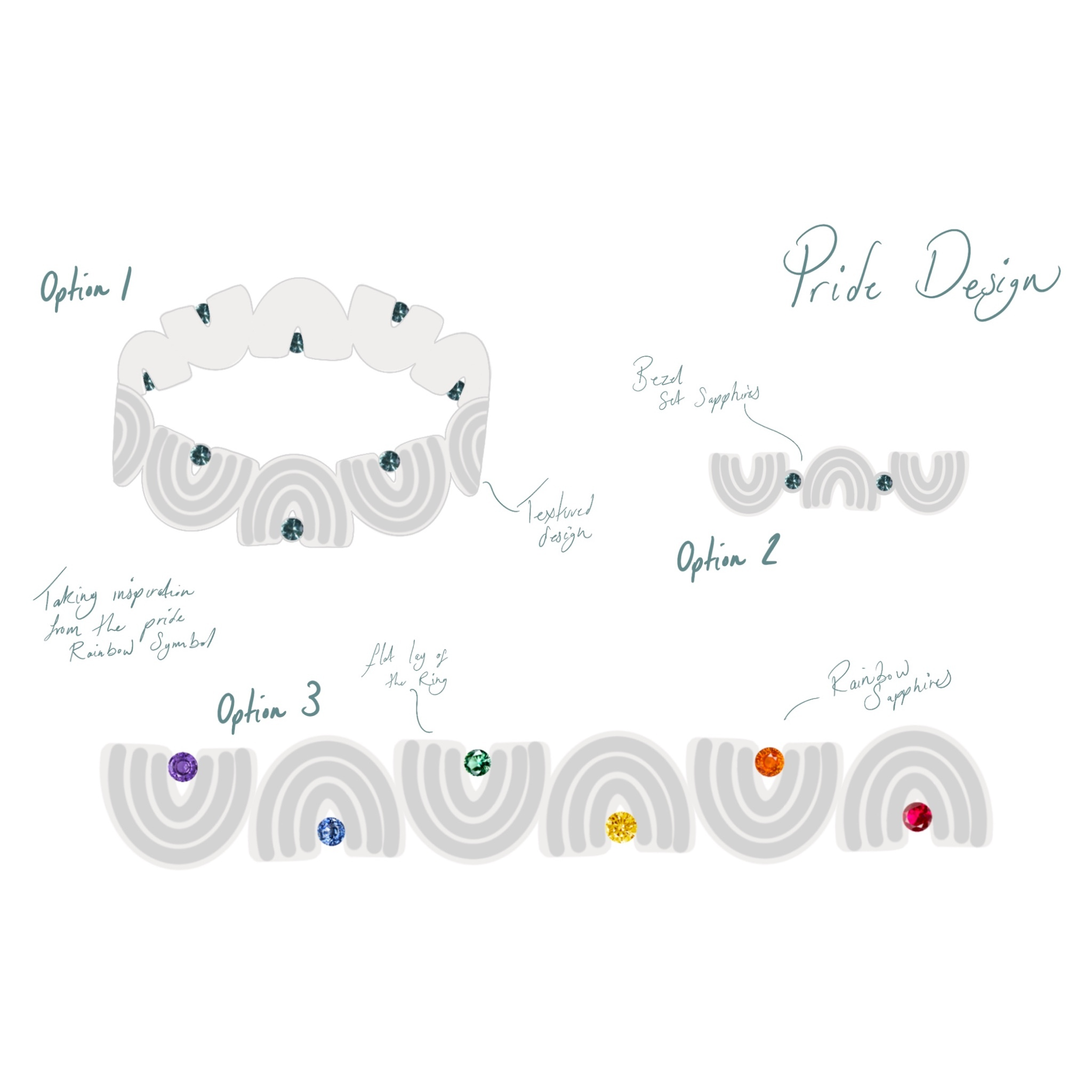 This unique design is focused on pattern. With a repeated rainbow pattern it is punctuated with sapphires with the option of a traditional blue colour, or alternative bright colours to represent the pride flag.
We think this would beautiful as a highly polished yellow gold band, set with white diamonds or teal sapphires.
'ASEXUAL PRIDE' by OLIVIA
Inspired by the flag for asexual pride, this engagement ring is centred around a lab grown diamond. In a floral-style halo are salt and pepper diamonds, black diamonds and delicate tanzanites. This is all set in a sleek platinum band.
What we love about this design is the dark halo contrasting the bright lab grown diamonds centre stone. This could even be made with a colourful green or blue diamond in the centre.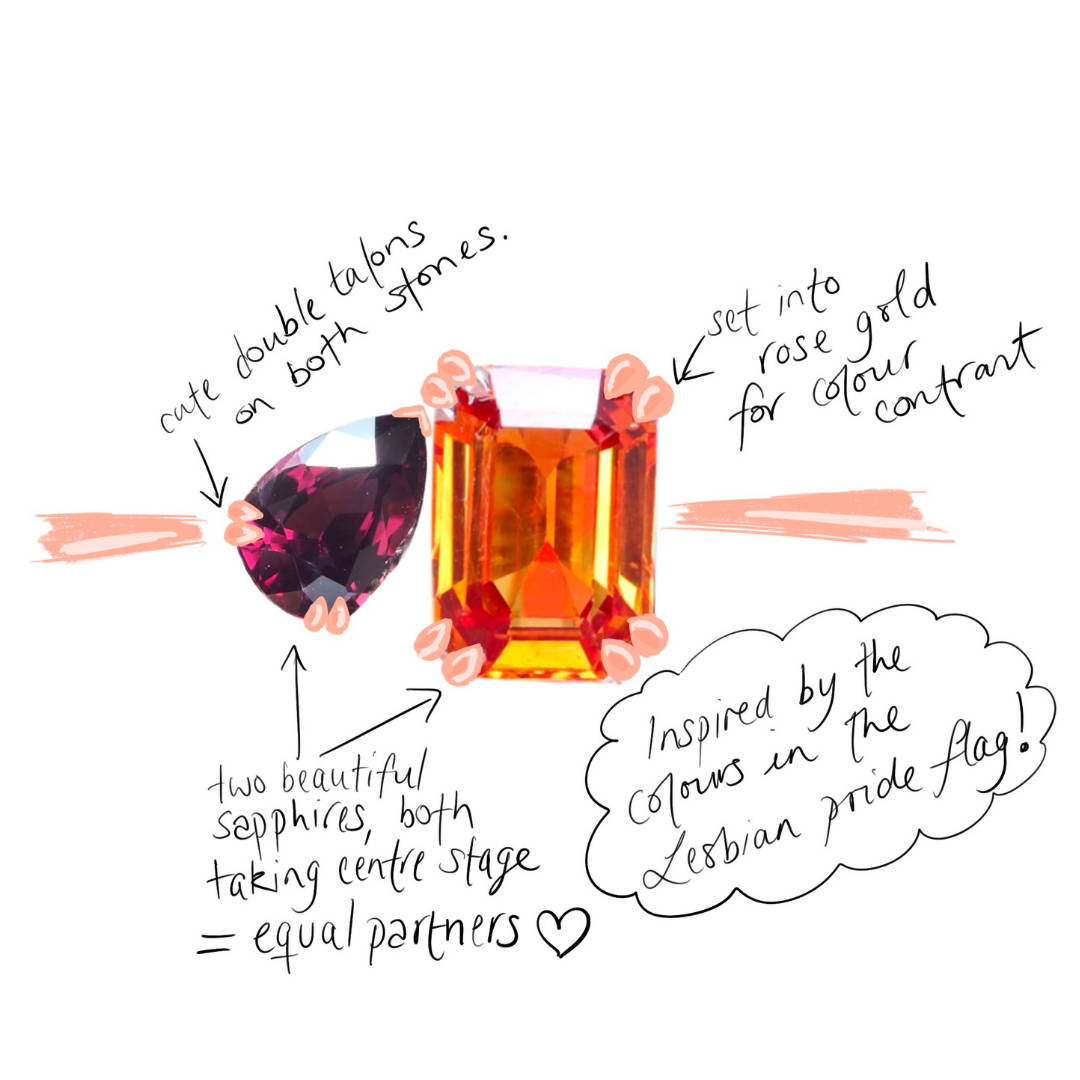 'equal partners' by OLIVIA
What we love about this design is its message. Focused on equal partnerships, it features two beautiful and intense sapphires, one emerald cut and one pear shaped - both unique in their own way. Olivia chose colours inspired by the lesbian pride flag and would set them in rose gold.
This design is perfect for those who want to represent both partners in one piece - with the opportunity to set two totally unique gemstones next to each other.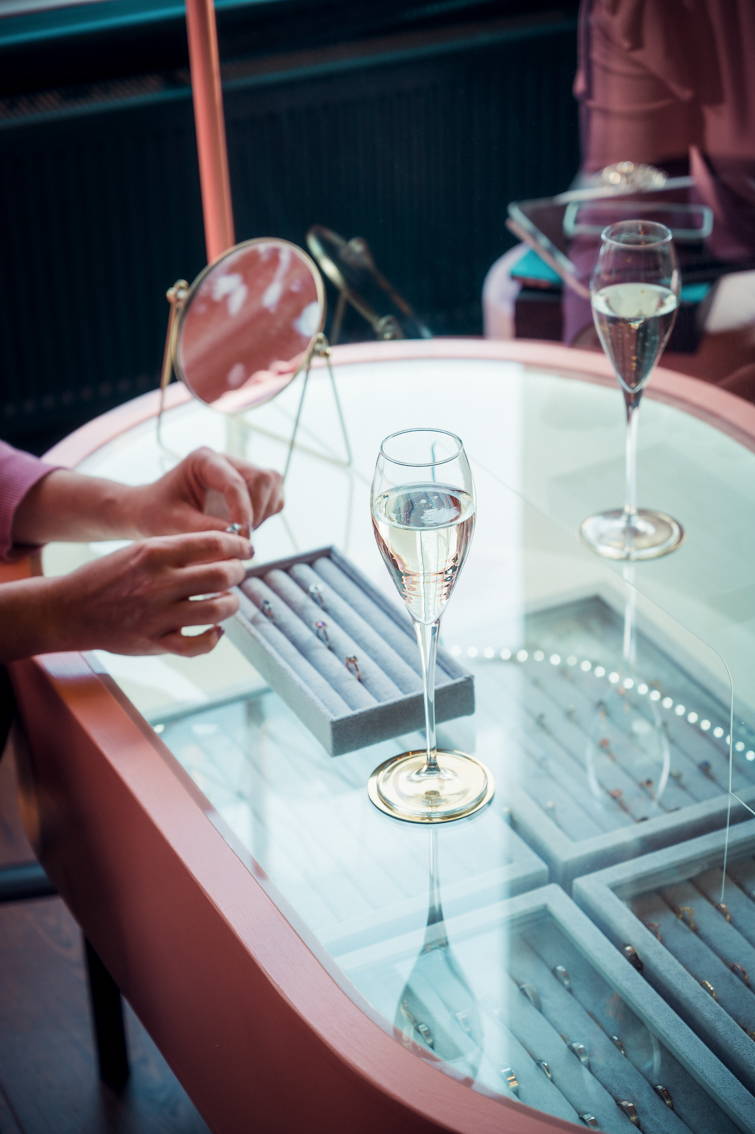 BOOK YOUR SHOWROOM APPOINTMENT
---