Lab Grown vs Mined Diamonds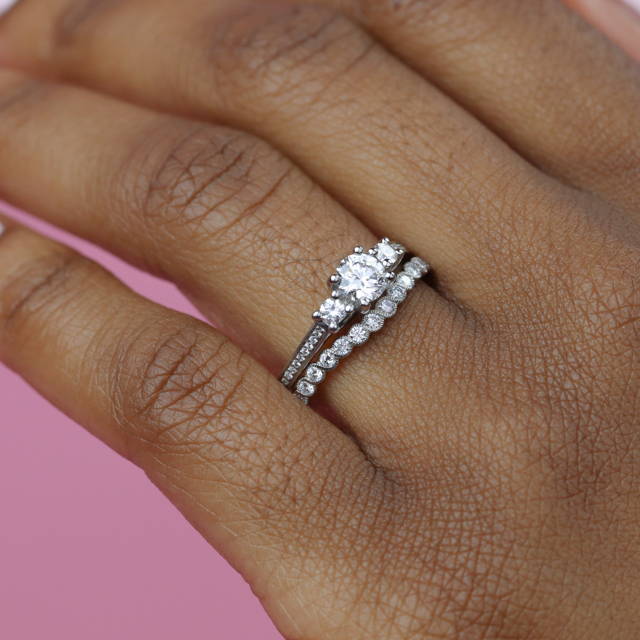 Mined diamonds take millions (if not billions) of years to form under the earth's surface. This is why Lab Grown Diamonds are so amazing, as they can replicate this process, creating equally beautiful and brilliant diamonds, in months, weeks and even days.
But what makes them so special? And why should you consider them? Take a look at our guide below:
IT'S WHERE SCIENCE MEETS BEAUTY
The process of creating a lab grown diamond always begins with a seed. We won't go too deep into the science and the two processes used here. Put very simply - a small piece of diamond is placed into a controlled environment with the heat, pressure and gasses needed for a new diamond to grow around it.
Just like diamonds mined from the earth, it is rough and uncut, ready to take on it's not polished shape, and be set into a ring.
THEY CAN BE BETTER FOR THE ENVIRONMENT
All diamonds require resources, however many lab grown diamonds require less - especially if the energy used to power the machinery is from renewable sources.
Paired with a smaller supply chain, and a shorter journey from rough diamond to ring, lab grown diamonds are a great choice for those searching for more ethical and sustainable jewellery options.
As mentioned above, the supply chain needed to create a lab grown diamond is much much smaller than that of a mined diamond. It is for this reason they are more affordable - and not because the quality isn't the same, which many people believe.
Speaking of quality, lab grown diamonds boast the same brilliance, colour, uniqueness and personality of mined diamonds. It's impossible to notice the difference unless you're a gemologist analysing them under a microscope.
They hold their value in exactly the same way, and come with the added benefit of being lasered with a unique code so it can always be traced back to you.
If you're ready to create your forever ring, or if you need help choosing from our existing collection, our design team is here to help. Simply click the link below to book a virtual appointment with our Head of Showroom, Grace, or email ruby@jessicaflinn.co.uk.
---