Planning A Christmas Proposal Or Special Gift?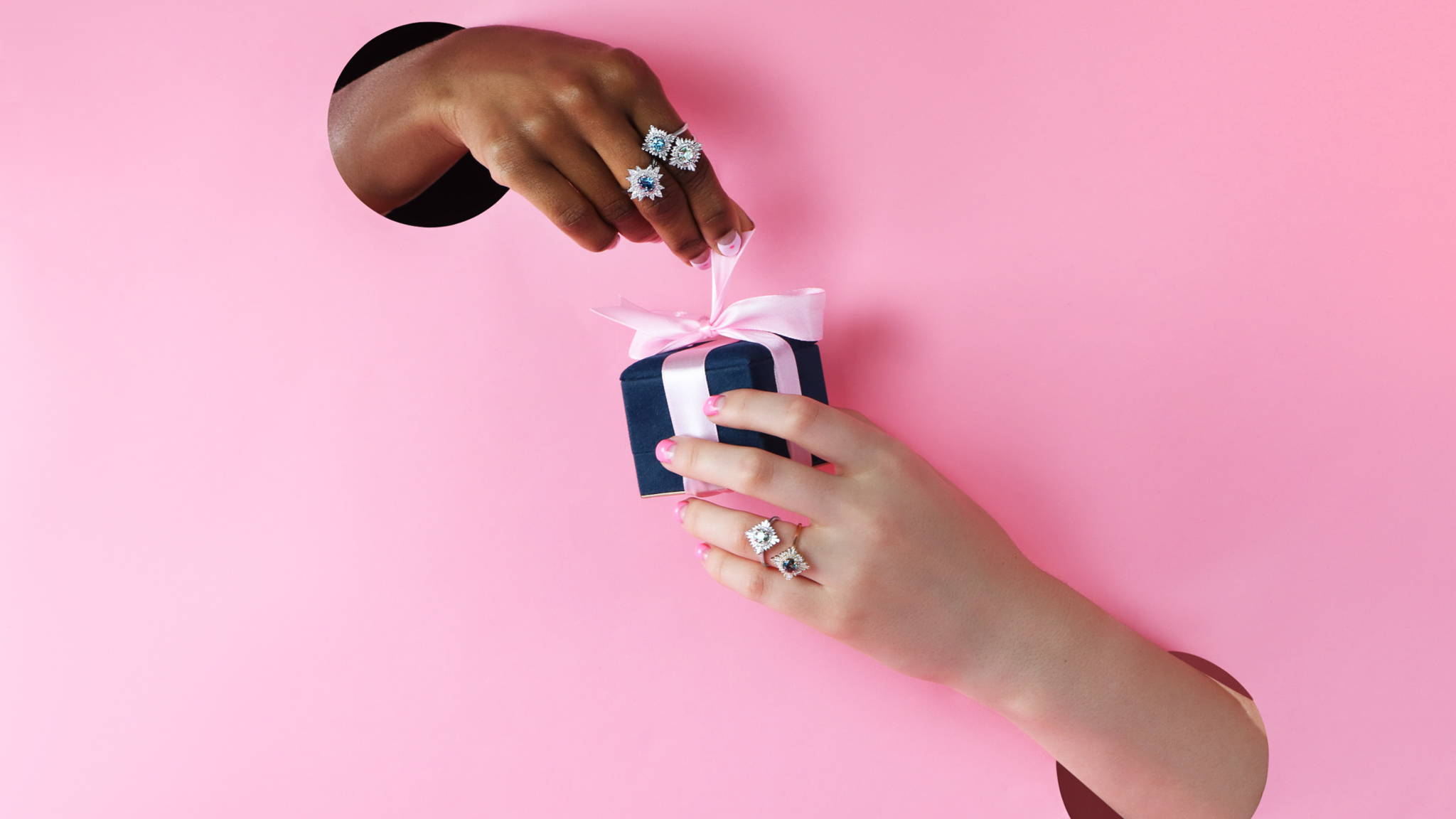 Yes - we are indeed talking about Christmas in October. Why? Well, if you're planning a Christmas proposal now is the perfect time to start planning it. Beautiful jewellery cannot be rushed, which is why we recommend starting your journey with us as soon as possible so we can help you to find the perfect ring.
Bespoke, Made To Order and Create Your Own Jewellery | 5pm 12th November
If you'd like us to make a ring, earrings or necklace especially for you, your design must be finalised and paid for in full by 5pm on Friday 12th November.
Ready-To-Ship Rings with a Resize | Midnight 8th December
If you're choosing one of our ready-to-ship rings but would like it in a different size, you will need to choose your ring, pay for it in full and tell us the size you require by midnight on Wednesday 8th December. Although we will try our best to size any rings after this date, we cannot guarantee that it will be with you for Christmas.
Ready-To-Ship Rings, Earrings and Necklaces | Midnight 21st December
All of our ready-to-ship items can be purchased right up until 21st December. If you purchase a ring and it isn't quite the right size, it can be returned to us at a later date for resizing. Likewise, any orders received after Tuesday 14th December may need to be returned to us at a later date to be engraved by Amy.
Our Bespoke Design Service gives you the opportunity to work with one of our experienced designers to create something wonderfully unique. Whether you want to create a traditional white diamond ring, a modern salt and pepper ring, or explore colourful sapphires, we can source stunning gemstones from ethical suppliers across the globe to take centre stage in your piece. Our designers will create mock ups and CAD designs to bring your ideas to life, just in time for Christmas.
You can choose to work with us virtually, via our discreet email design service or in person at our Sheffield showroom.
If you love one of our signature designs but want to customise the centre stone, our 'Create Your Own' service allows you to choose a centrestone that speaks to you from our jewellery vault and pair it with your preferred metal.
The designs included in the service include asymmetric Roxanne with salt and pepper diamond shields, Winter/Margot with a range of pear shaped diamonds and sapphires, our classic double claw Sophia/Rebecca and delicate Callie/Millie.
Shop from now until 21st December, request a free ring sizer and return to us for a resize after Christmas.
If you're ready to create your forever ring, or if you need help choosing from our existing collection, our design team is here to help. Simply click the link below to book a virtual appointment with our Head of Showroom, Grace, or email ruby@jessicaflinn.co.uk.
Appointments are still available in the run to to Christmas in our Sheffield showroom. To visit Grace and the team, please click on the link below where you can book your in-person appointment online.
---